🔥Juiice - this is a gallery of viral user content that rewards creators and influencers! 🔥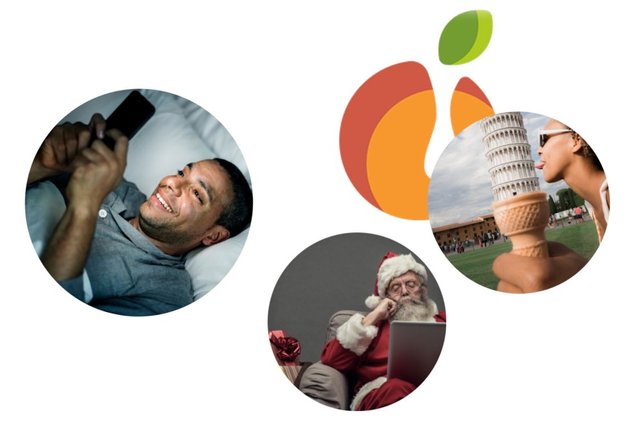 It is difficult to deny the fact that our world is becoming more and more consumed by social networks every day. At what it is not empty words, and quite real statistics revealed in the course of research. Where a group of experts determined the percentage of social network users of their total number of Internet users and as it turned out, this figure has long exceeded 3 billion users. As for me it is very much.
But I will not say that this is a bad thing, because thanks to social networks, people have the opportunity and chance to self-actualize. Demonstrate to the General public your talent, skill, or Vice versa to write a joke, make some stupid photo and thus start a wave of fun in your comments. I think it's great when you have a chance to be yourself and share it with your audience, albeit on social media.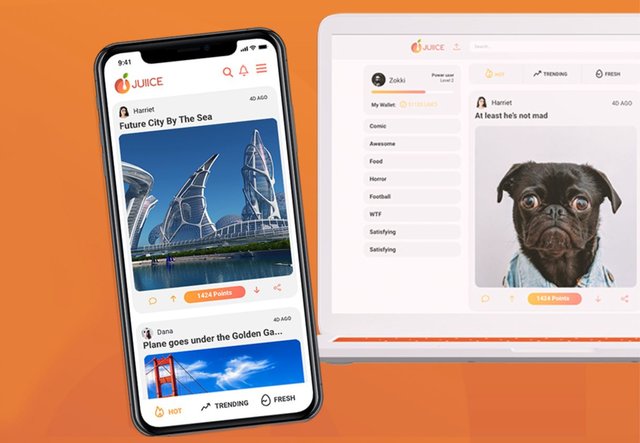 Problems
However, despite the crazy popularity of social networks, only a few people can earn on their creativity through the available social platforms. Namely, those who directly advertise some goods or services. Thus limiting the circle of people who are ordinary viewers of this resource. Which naturally upset many users of the Internet.
After seeing this discrimination, the team of specialists decided to change the course of such events and developed their own, new and unique platform Juiice. About which we will now talk in more detail with you. So, let's go.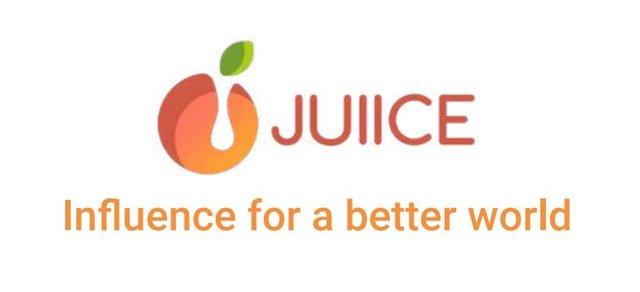 About the project and its features
As you have already understood, the uniqueness of the Juiice project consists in the approach to quite simple processes at first glance. Namely, to open the boundaries for all its users, where everyone can get their own benefit for what they do. Whether it's an ordinary photo or a video clip published as part of the new social platform Juiice. At the same time, the founders of Juiice are convinced that in addition to the creators of creative content, there is also a huge layer of users who consume this content. So they were also happy to get some kind of benefit for what they do, develop and support their idols.
The technical equipment of the various tools, allows Juiice is not only fast to start as the new popular social platform, but does not give already the dominant world leaders of this market, such as Facebook, YouTube and Instagram. This means helping a multibillion-dollar audience look at the possible structure of communication and communication within Juiice, where each member of the network has value. Moreover, he can Express it not only through his activity on the platform, but also for many other things.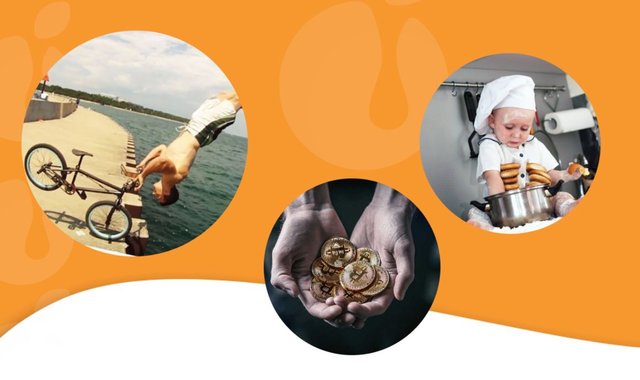 Advantages
This kind of incentive system is able to qualitatively stimulate the overall value of not only individuals who mainly create content, but also to develop the most ordinary user's desire to be useful within Juiice. Showing their activity both in inviting other users and in donating to those in need, thereby activating their activities on the Internet. Which I believe is extremely necessary in these days of the day for a huge number of users. After all, each of us wants to be involved in something more.
As for the value, it will be presented as an internal token of the platform and will be funded by advertisers. Thus distributing all the income received in the proportion of 60/40, where 60% will go to ensure the value of the token for its users, and 40% to develop and maintain the technical processes of the social platform Juiice.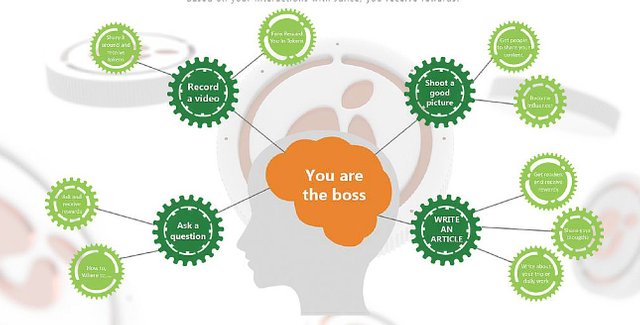 Token
At the same time, it is worth noting that the Juiice platform itself will work on the basis of the Ethereum Blockchain Protocol, which means that it will meet all its requirements and characteristics. That is, to be reliable, transparent and safe. While protecting user data from theft, hacking and falsification. Which I also think is very necessary.
The internal Jui token itself complies with the ERC-20 standard and is supported by a smart contract. As for the total amount of delivery, it will be quite large and amount to 50,000,000,000 JUI. Moreover, this number of deliveries will be limited and part of the coins that will not be sold in the course of public sales will be burned irrevocably. The initial cost of 1 JUI is 0.0002 USD.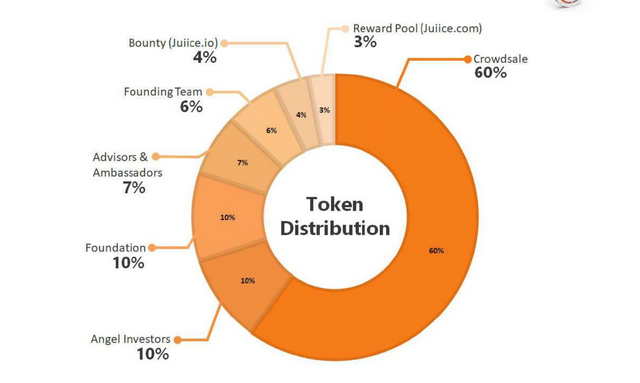 Conclusion
Summing up a little about the Juiice project, I would like to note its tempting prospect for every participant in today's world of social networks. After all, it is for them that the founders of Juiice create the best, convenient and most importantly free conditions of a decentralized social network, where you can not only prove yourself, but also get a pleasant reward for your activity.
Naturally, to realize the beauty of Juiice and its capabilities you will be very little of my words. Therefore, dear friends, go to the official documents section of the project and study Juiice to the very end. That's all I have. Thank you for your attention and see you again!



Official project resources Juiice:

WEBSITE: http://www.juiice.io/


TELEGRAM: https://t.me/juiiceltd


WHITEPAPER: https://www.juiice.io/wp/whitepaper-juiice.pdf


BITCOINTALK: https://bitcointalk.org/index.php?topic=5211848.0


ANN THREAD: https://bitcointalk.org/index.php?topic=5182450


FACEBOOK: https://www.facebook.com/juiicecom/


TWITTER: https://twitter.com/ComJuiice


MEDIUM: https://medium.com/juiice-io


REDDIT: https://www.reddit.com/user/juiicecom


LINKEDIN: https://www.linkedin.com/company/juiice-ltd/


INSTAGRAM: https://www.instagram.com/juiice_com/


YOUTUBE: https://www.youtube.com/channel/UCoDxIcYWodviYEsBr5eYYyA

AUTHORSHIP:


MY BITCOINTALK USERNAME: klimenok1991


MY BITCOINTALK PROFILE LINK: https://bitcointalk.org/index.php?action=profile;u=1238493


MY ETH ADDRESS: 0x90051516FC3451D7bF1b5e7D0A4486757FC81C32


UNIQUENESS 100%: https://text.ru/antiplagiat/5e04eb3000fad