ORBIS - The new generation of financial institutions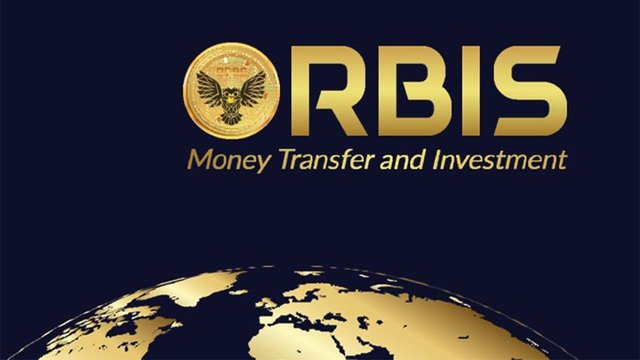 Every second person on Earth spends on average no more than one dollar a day, according to world Bank statistics. And one in three doesn't have a Bank account. Orbis intends to make a significant contribution to change this situation by offering a new financial system based on the principles of decentralization and P2P exchange instead of the existing one. In particular, it is planned to place terminals around the world, through which poor people will be able to receive charitable assistance for the purchase of food and essential items directly from those who have the opportunity and desire. As well as by 2025 to provide digital banking services to billions of people around the world who have never had a Bank account before. Let's talk about the ICO of this project.


Problem
The existing monetary system is centralized and managed by banks and financial institutions. The current state of Affairs serves the interests of a limited number of individuals who do not wish to lose their status quo. This system has accumulated a lot of problems that prevent the rest of the world from developing.
ORBIS sees the following problems in the modern financial system:
greed of banks and investors. Since the money supply is concentrated on the accounts of several players, then in their ability to manage the credit rate, and to do it is closed and not transparent. Because there is no competition. The situation will change if the bulk of the money will be distributed to the accounts of ordinary people;
commissions and mediation services in the process of financial flows cost their participants billions of dollars in financial costs. Otherwise, when smart contracts replace this work, they will produce all the necessary processes accurately and without Commission;
transaction time can be days. At that time, as delays are the senders and recipients of billions of dollars in losses. Blockchain can make such transactions almost instantly;
bureaucratic barriers. Many decisions depend on the human factor. The stupidity or lack of education of financial workers in the field leads to losses for customers, measured in billions of dollars per year.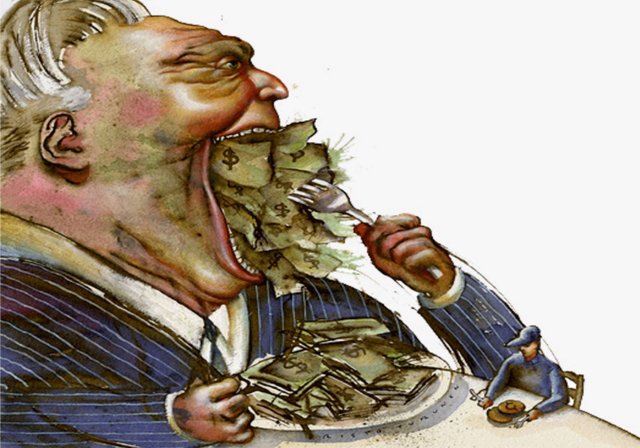 Decision
ORBIS is building a decentralized financial system based on the direct exchange of any values, without intermediaries.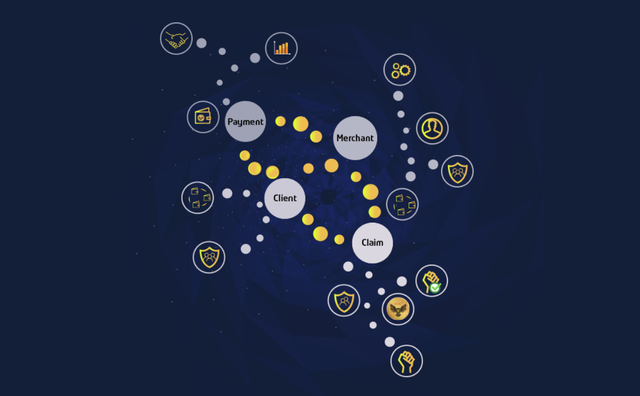 Orbis intends to install its public service equipment around the world. With the help of this equipment it will be possible to receive any financial service. Transfer and receive funds, receive and carry out material assistance, invest and receive investments and so on. Employees in the person of people will be absent in the system. They will be replaced by artificial intelligence and robots.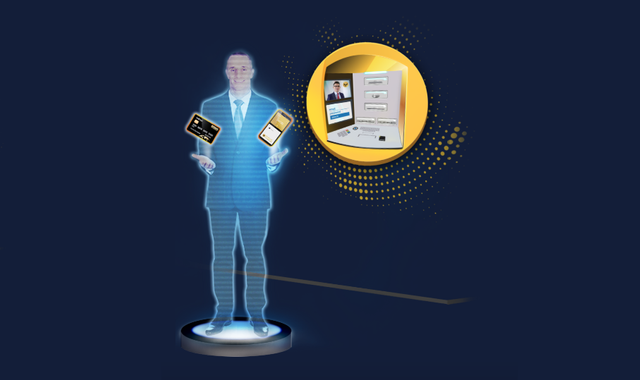 The equipment will be different. From ATMs and terminals to vending machines and branches of material assistance. All of them will be clear and over time familiar to people of any age and social status.
You can also use the NFC Mobile app and desktop SOFTWARE to exchange currencies.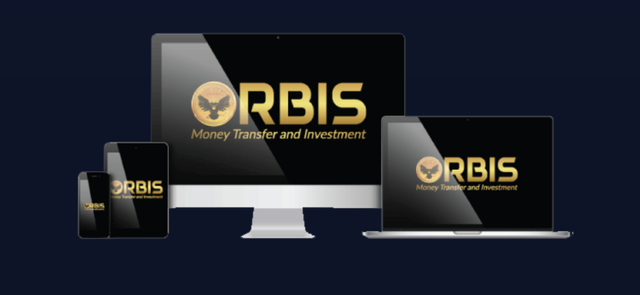 Also for each person will be available free debit card IBAN, providing direct exchange of values between customers without intermediaries.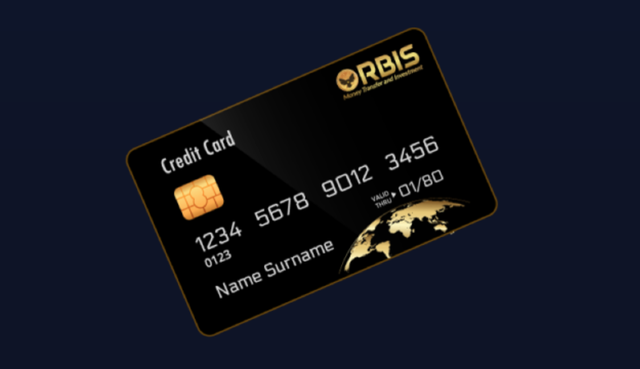 Project team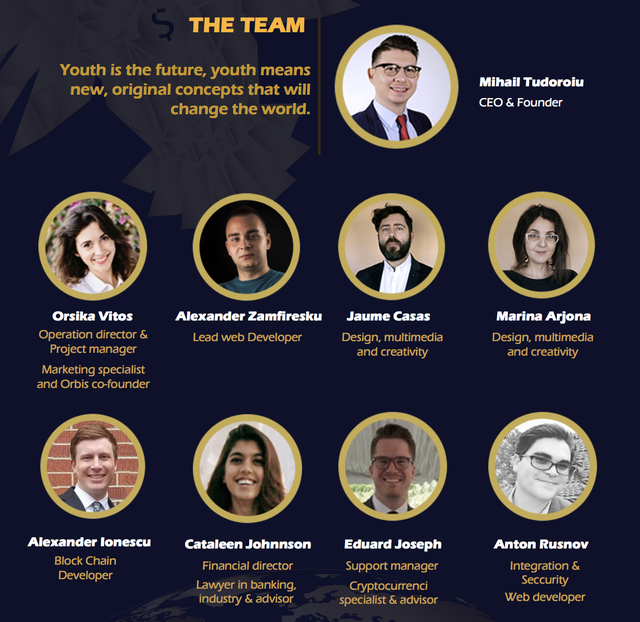 ICO
Two types of ORBS and ORBSi tokens are issued. On ICO will exchange the ORBS.
Smartcontract: Ethereum ERC20
Emission: 380 000 000
ICO start: May 1, 2018
End of ICO: October 29, 2018
Soft Cap: 500 000 EUR (collected)
Orbs token price: 0.5 EUR
Minimum investment: 500 000 EUR
Currencies accepted: ETH, BTC, EUR, USD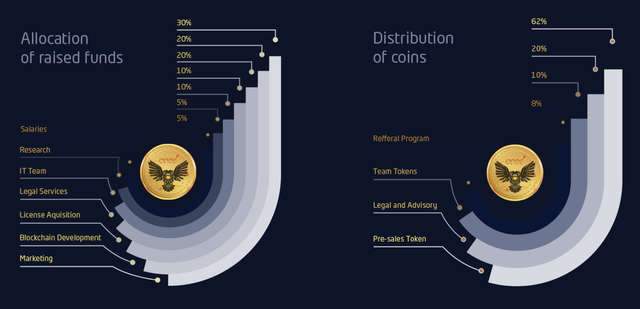 Summary
Orbis has an interesting and inspiring idea. Projects of this scale are well accepted in the crypto community. If the project succeeds, a new world free of Bank slavery awaits us. We wish success to the project. As for the purchase of tokens, the minimum entry price is now 500 000 EUR. But it makes sense to wait for announcements about the price change for a more loyal.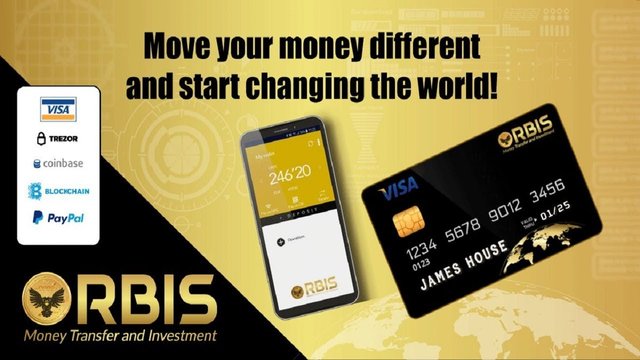 Official resources of ORBIS project:

WEBSITE: https://orbistransfer.com


TELEGRAM: https://t.me/orbisgroup


WHITEPAPER: https://orbistransfer.com/downloads/Orbis-White-Paper-2.pdf


ANN THREAD: https://bitcointalk.org/index.php?topic=3844192.0


FACEBOOK: https://facebook.com/orbistoken


TWITTER: https://twitter.com/OrbisToken


INSTAGRAM: https://www.instagram.com/orbis_token/


YOUTUBE: https://www.youtube.com/channel/UCRw-ywlW76rIXMY1p21U0AQ


GITHUB: https://github.com/1Orbis

AUTHORSHIP:


MY BITCOINTALK USERNAME: klimenok1991


MY BITCOINTALK PROFILE LINK: https://bitcointalk.org/index.php?action=profile;u=1238493


UNIQUENESS 100%: https://text.ru/antiplagiat/5b5f4c0e8332d