Skynet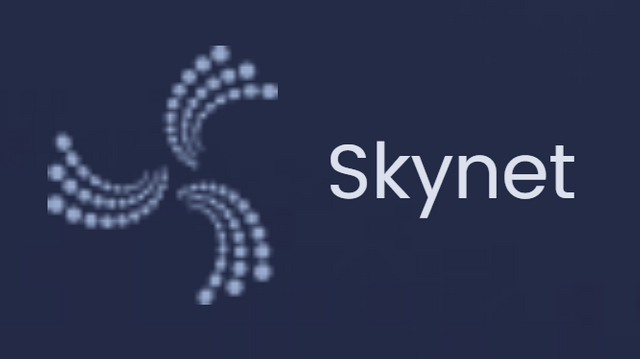 The most popular technological areas among investors today are the Internet of things and artificial intelligence. But recently, Blockchain technology quickly became the leader. And what if we put all these three technologies together in one? This is what the Skynet project decided to do. They create a Blockchain chip that will be embedded in gadgets to connect them to a single Blockchain network. Today we will consider the ICO of this project and at the same time we will learn what synergy awaits us from such symbiosis of technologies.


---
---
Problem


Performance & Scaling - this is the most pressing problems of Blockchain technology today. As options for its solution, technologies are created for individual industries. Their downside is that these Blockchains are difficult, the roads are not safely integrated with other Blockchains that are in the external environment, which is often necessary.


For example, the world of the Internet of things. Today it represents a wide selection of gadgets connected to the Internet. These are fitness bracelets, smart watches, smart houses and so on. And they all have different manufacturers, which means that they are autonomous from each other and when they are connected to existing Blockchains, the above problems will not allow this to happen without a security risk.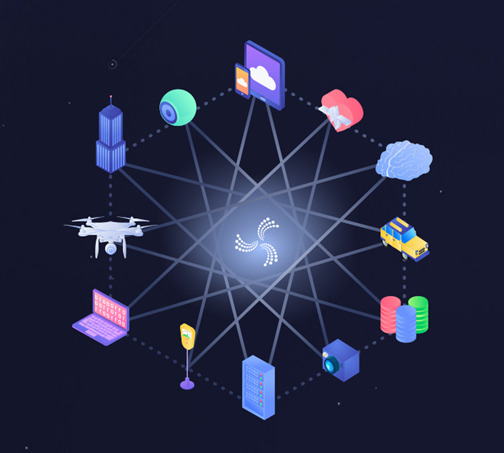 The use of existing Blockchains, such as, for example, Bitcoin and Ethereum threatens, so-called, transition risks. Transitions are those places where Blockchain connects to the external environment, they are most exposed to hacker attacks. How can we eliminate transition risks?
Solution


Skynet is the world's first Blockchain Chip. It provides a secure connection between devices and existing Blockchains.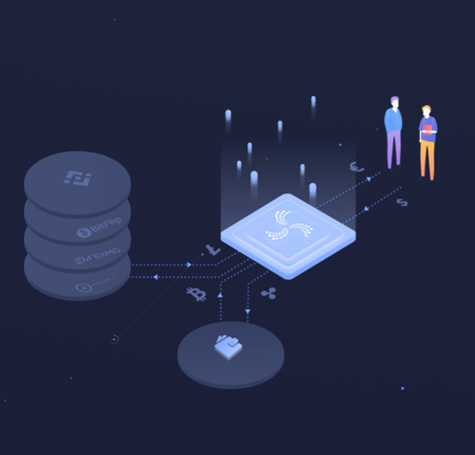 For the existing Blockchain the Skynet these are new scaling opportunities without compromising consensus.
The Skynet chip will be built into its products by the manufacturers. This will give their products additional properties, which opens the Blockchains. These are micro transactions, payments, secure interaction with other devices, and so on. And, since the devices connected to Skynet will be integrated into the network, they will be able to exchange important information among themselves. In particular, mutually improve and acquire the properties of a single distributed mechanism.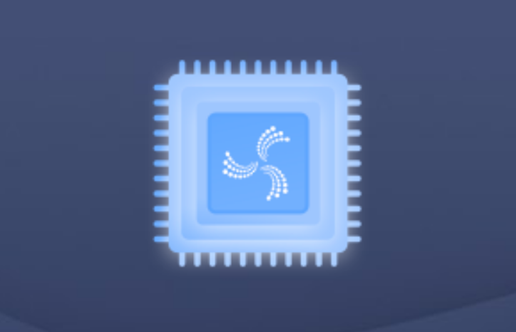 Skynet already has many agreements with well-known companies from the IT industry. The initial investment from the Open Singularity fund from Singapore, which specializes in investments in technology at the interface of artificial intelligence and Blockchain, is also attracted.
Skynet opens the door to a world of universal transparency and trust, which are provided technologically. For example, with Skynet it will be possible to implement the concept of a general-use economy. Once it seemed utopian, but with time its elements are encountered more often. This is when you use everything you want in the world, and all calculations are automatic. The same applies not only to spending, but also to earnings. When a person performs any socially useful activity, and the value is calculated automatically and is reflected in his wallet.
Another example of a fantasy world that will soon become a reality. This is the technology of computer vision. IP cameras with a Skynet Core chip can recognize events and warn relevant people about them. Accuracy of recognition and accuracy of targeting of people who need to be notified about certain events will also constantly grow. Because Skynet is a self-developing system.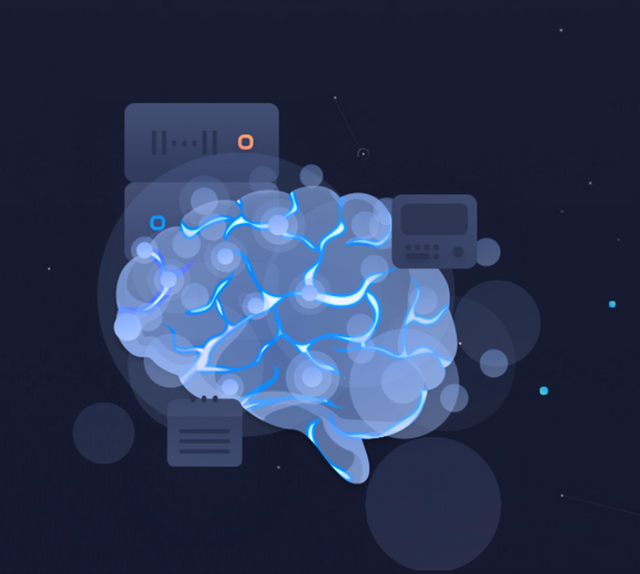 Blockchain. Another nice bonus is that gadgets Skynet will be able to mining currency their owners. This will increase motivation to use devices. Accordingly, the user experience will increase, and with it the speed of gadget development. The progress can simply butn with Skynet, changing the world beyond recognition allready in the next decade.
Team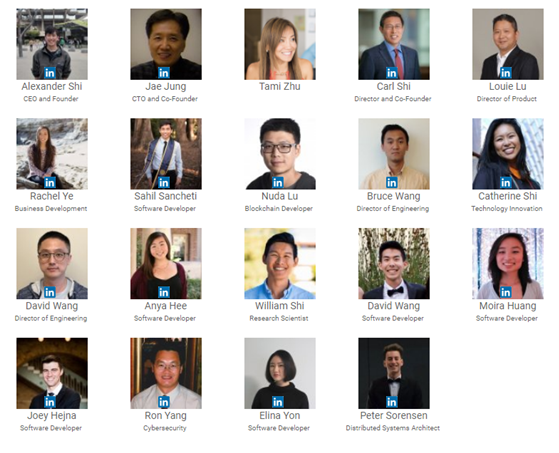 ICO


Token: SKT
Standard token: Ethereum ERC-20
Total number of tokens issued: 1 000 000 000
Hard Cap: $ 38M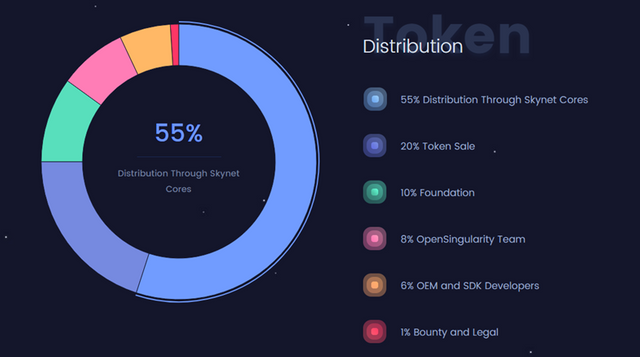 Conclusions


Skyne is a new approach to scaling, aimed at a promising industry. The project has already attracted initial investment and has agreements with partners. Now the Pre-ICO starts, the discount on tokens is 20%.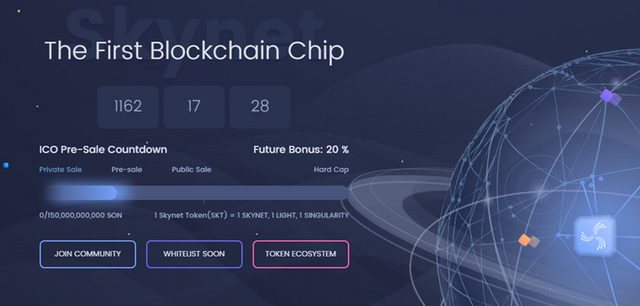 P.S. dear reader! If you liked the review, then please upp it or write a comment. This will greatly help the development of the channel. Many thanks!
---
Official sources of Skynet project
Website: https://skynet.co
Whitepaper: https://skynet.co/img/lightpaper.pdf
Twitter: https://twitter.com/OpenSingularity
Telegram: https://t.me/SkynetOpenNetwork
Linkedin: https://www.linkedin.com/company/opensingularity-foundation
Facebook: https://fb.me/OpenSingularity
Medium: https://medium.com/skynetproject
REDDIT: https://www.reddit.com/r/SkynetProject
ANN: https://bitcointalk.org/index.php?topic=4641725.0
Bounty: https://bitcointalk.org/index.php?topic=4641690.0
AUTHORSHIP:
Bitcointalk Username: Lifelogging
Bitcointalk profile link: https://bitcointalk.org/index.php?action=profile;u=1130613
Uniqueness 100%: https://text.ru/antiplagiat/5b71724f7b990