HYBRIX PLATFORM: HY-TOKEN IS MORE THAN JUST A UTILITY TOKEN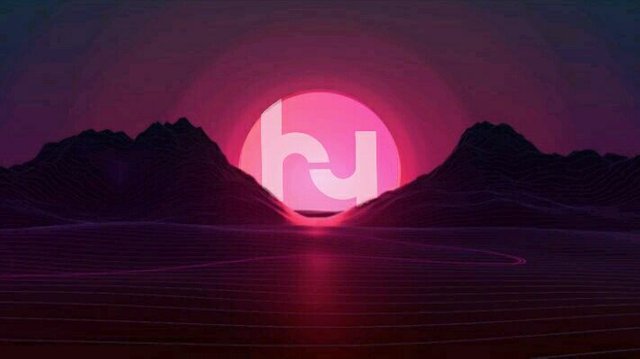 The HY token other than been the official utility token of the hybrix platform will also be highly regarded as a store of value as well as a cryptocurrency which will be used for token sales. The token is a simple step towards creating and achieving an ecosystem whereby freedom of transaction is the other of the day with all ledgers merged as one and this will only be experienced by users who are willing to say HY to the hybrix platform.
Also the team that will create or develop the HYBRIX PLATFORM which is the platform that will house the HY token as it's utility token is a team which is made up of a group of young professionals in the world of tech who are based in Utrecht which is the core center of blockchain technology in the Netherlands. The team's core mission are to improve the general quality and equality of the internet as well as the real world at large. The young team are proposing the HY token as the solution to champion interoperability and binding all ledgers to grant freedom of transaction allowing users to transact with or on any DLT that so pleases them.
It is also important to know also that the HY token is a cross ledger colored coin and is as such borderless in terms of technicality, and is as well not restricted to any single distributed ledger. In as much that all distributed ledger and blockchain have their own strengths, the open hybrix protocol will enable free transportation of values between all distributed ledgers as well as access to all other benefits as it exists on top of all distributed ledger systems.
PROJECT DEVELOPMENT
In terms of project development, the hybrix platform has basically developed a multi-ledger platform as well as API which will basically connect about 30+ blockchains and also offer developers an open-source solution to build multi-blockchain applications which sign transactions client side.
Also apart from been an ERC-20 token and not been bound to any blockchain and also been able to transfer values in a frictionless manner across existing blockchains as well as ledgers, the HY token will also perform much more functions on the hybrix platform.
FOR MORE INFORMATION ABOUT HYBRIX PLATFORM.
Join the Telegram Group: https://t.me/hybrix_io
Whitepaper: https://hybrix.io/docs/papers
Website: https://hybrix.io/
Discord: https://discord.gg/WbDfAWb
Follow on Twitter: https://twitter.com/hybrix_io
ANN Thread: https://bitcointalk.org/index.php?topic=5230324.0
Writer's Bitcointalk Username: Musekay
Writer's Bitcointalk Profile Link: https://bitcointalk.org/index.php?action=profile;u=2070957