HYBRIX: PROMOTING BORDERLESS MULTI-CHAIN TRANSACTIONS WITH THE HY TOKEN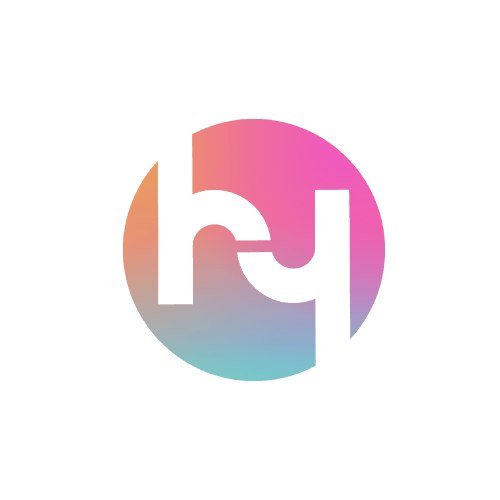 Blockchain technology system in it's infant stage had only one main agenda or mission which is put an end or better still cause a shift in the centralised setting on which the financial sector was running and usher in an era of decentralised system of operation whereby operations are not handled or supervised by certain selected bodies but a system whereby everyone included in the system has a say. But this revolution initially was mainly for the financial sector whereby blockchain technology system was used to create a digital currency known as bitcoin inorder to replace fiat and therefore create a more borderless, stress free and seamless transaction.
But with recent findings the initial mission or agenda that prompted the creation of cryptocurrency has been defeated as all transactions involving cryptocurrencies in the current market are basically geared towards making profit other than what it was initially created for which is standing in as a replacement or alternative to fiat in regards to transactions.
But however in recent times, several platform has be created on the blockchain who in one way or the other has created stablecoins with the intention of fulfilling the major mission for which cryptocurrency was created in the first place, and the platform that stands out from alls the rest is the HYBRIX PLATFORM.
WHAT HYBRIX PLATFORM AIMS TO PROMOTE
Hybrix platform being a project developed on blockchain has one main mission and that is to encourage the use of cryptocurrency more as a means or medium of transaction than a source of profit for which it is known for today. Cryptocurrency was initially created to serve as a medium of exchange to replace fiat but in recent times individuals see it as a source of investment and profit whereby they buy it when the price is low and sell when the price appreciates but with hybrix the case is different as hybrix aims to create a system that will encourage the use of cryptocurrency as means of settling trades, exchange of value, for transaction basis etc. And to make all this possible, the hybrix platform will run a protocol that will encourage handling of numerous transactions with low transaction fees and at faster pace too.
Operating on a second level protocol, hybrix will make it possible for units of accounts to transact on a single ledger or multiple ledger system on it's platform.
GROWING THE HYBRIX PLATFORM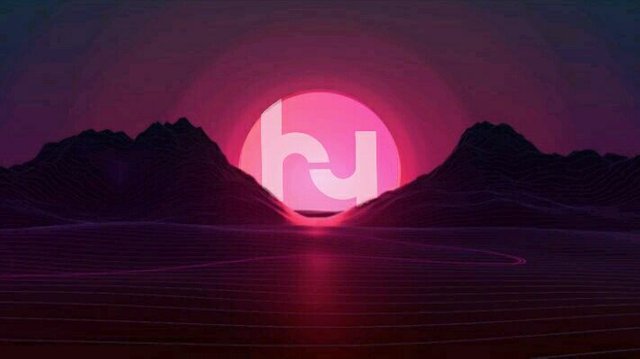 This is a platform that operates on a second- level protocol which can basically transact units of account on a single ledger or over multiple ledger. Also a block explorer which can also be said to be a hybrix multi-chain transaction history is also incorporated into the hybrix system with which all hybrix users can use to acess all their transactions in a much easier and stress free way. The hybrix platform's vision is an exceptional one and has thus pulled in interest from certain well known household names like; Lisk, Nlnet foundation, Sidnfonds, Internet archive, Computable in other to promote scalability and total platform development.
THE HYBRIXD CONCEPT
With the hybrix platform been a multi-blockchain platform and also leveraging on the actual strength of every other individual blockchain, hybrix platform will create transaction freedom by allowing transactions that involves value transfer across all different existing ledgers which is only possible with the HY token.
The term "HY" will be the ticker that will stand in for the utility token of the hybrix platform as well as a primer towards achieving or implementing a crossledger token that will be realised onboard the hybrix protocol.
But however, this token will be stored using the hybrix wallet and this is where the HYBRIXD comes in.
HYBRIXD is refered to as the basic network node of the hybrix platform which makes it easy and possible for hybrix users to own their hybrix wallet which can also be said to be their bank since it houses their hybrix asset. The network node has also be developed to run on computer versions like: MacOS, Linux, Windows. Hybrixd is like tool with which hybrix users can enjoy a much powerful multi-blockchain system at their disposal.
STORING THE HY TOKEN
Storing the Hy token is like keep the token or asset safe from the public. Safe from where only the owner of the token can access it. Hy token is stored using the hybrix wallet which serves as users banks. The wallet open creation always assigns a unique ID number to each user and also randomly generated passwords with which users can use to access their wallet. The essence of this is to make it impossible for third-parties to have access to users wallet and therefore keeping the assets safe.
HY TOKEN LISTING
Hy is a one token that will basically be compatible with all chains and will not have any restrictions whatsoever to any single distributed ledger due to it's borderless nature. And it is also important to note that the token is already listed on a global digital exchange system based in Singapore which is known as BIKI.com. With biki exchange, HY token stands a chance to reach a more diverse and wider audience.
To get the HY token please click on the link: https://www.biki.cc/en_US/trade/HY_USDT
FOR MORE INFORMATION ABOUT HYBRIX PLATFORM.
Join the Telegram Group: https://t.me/hybrix_io
Whitepaper: https://hybrix.io/docs/papers
Website: https://hybrix.io/
Discord: https://discord.gg/WbDfAWb
Follow on Twitter: https://twitter.com/hybrix_io
ANN Thread: https://bitcointalk.org/index.php?topic=5230324.0
Writer's Bitcointalk Username: Musekay
Writer's Bitcointalk Profile Link: https://bitcointalk.org/index.php?action=profile;u=2070957