THE HOMT PLATFORM: SIMPLIFYING THE PROCESSES INVOLVED IN LEASING OF STUDENT ACCOMMODATION USING BLOCKCHAIN TECHNOLOGY SYSTEM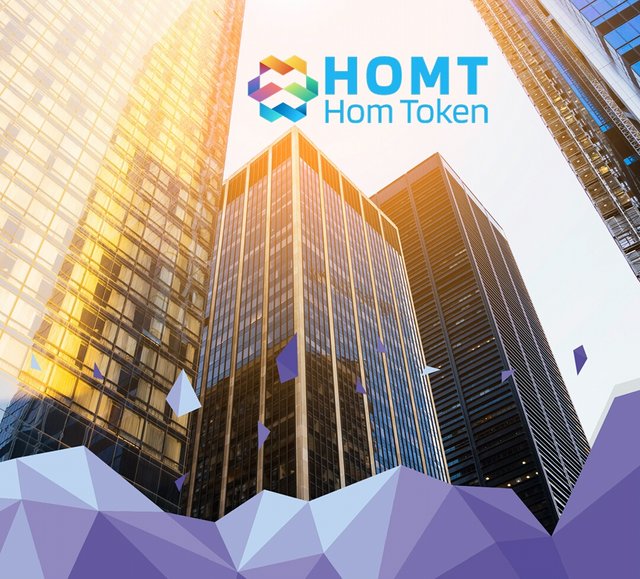 The procedures or processes involved in leasing accommodation are so tiring to the point that without legitimate data or direction, one can wind up either getting a property that sometimes falls short for one's taste or be hoodwinked or defrauded all the while. Additionally people who go about as specialists all for the sake of helping individuals secure properties likewise wind up tearing them of immense assets.
One of the basic category of housing that is so difficult to lease in recent times is the student housing although there are certain factors that contributes to this effect some been;
Increased number of students seeking for student accommodation
Landlords requesting for extra and multiple or numerous paper works to ensure that the supposed students can really meet up with rent
Students not having enough information on where to seek for accommodation rentals especially students going to another country besides their country of origin to study etc.
Although there are online platforms that focus on making accommodation easily available especially for students, these platforms has however failed to really close up the gap or better still present a lasting solution to this issue of student housing. I can still remember when a good friend of mine was preparing to go study in Europe, France to be precise. After securing admission, the most tedious task he faced was securing an accommodation as it was paramount that students must secure housing before coming over to study in france. I still remember helping him seek accommodation. Despite the fact that the school provided certain online platforms that offer student housing to help reduce the stress of securing accommodation, the platforms however did offer little or no solutions to his housing predicament. Some of the online platforms we accessed
Listed housings that do not have enough information about the condition of the apartment
Some included the use of a middleman (agents) who ended up making the fees outrageous because of the agent fees attached
Some of the platforms even made it clear to us to be careful on how we engage the supposed landlords and also warned us to be careful of the deals we take on the platform as some of the deals according to them is " too good to be true" and even warned that we should only make payments after going to the apartment and signing necessary paperworks, so trust was not really assured
Also some landlords takes days or even weeks to respond to mails and even when they do, it might end up with a bad news
Also some of the platform engaged the services of third-party payment services which even after you have made payments will still take days before it will be confirmed due to cross border transaction sanctions.
This and many more has been the contributing factors to the tedious and unpleasant experiences students pass through in their quest of securing student accommodation and this are the basis upon which the HOMT PLATFORM draws it's vision of creating a platform that will offer a better housing option for students while still making available numerous benefits for investors through the use of blockchain technology system.
GETTING TO KNOW THE HOMT PLATFORM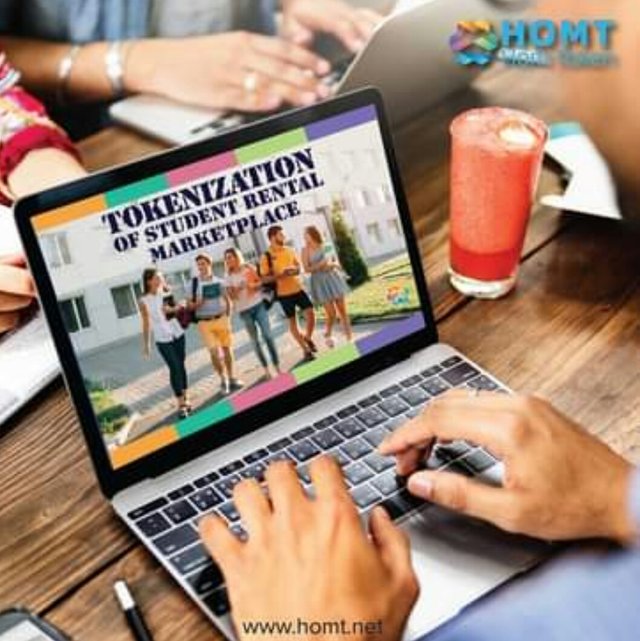 At the HOMT LTD PLATFORM, the group are cooperating to make a center point where students can without much of a stretch rent accommodations that are sheltered, favourable and marvelous for them while cruising through a procedure that is consistent, less upsetting and trustless. The platform aims to make this possible because they understand the saying that expresses that "students are the fate of our tomorrow" thus they therefore aim to help reduce the stress that comes with studying by helping them secure cheap and comfortable condos. And also to make the entire procedure simple for both students and proprietors who perhaps ready to surrender their condos for long haul renting, the HOMT LTD platform will engage the utilisation of specific devices like AI, smart contracts and big data while the entire procedure will be initiated with blockchain innovation framework.
FIXING THE PROBLEM OF THE TRADITIONAL REAL ESTATE SYSTEM
As earlier said, certain issues are currently said to be facing the traditional real estate system which in turn are seriously a huge issue for students in terms of leasing student accommodation. But to fix this the homt platform will employ the use of blockchain technology and AI and with this the platform will create a one-stop application that will basically allow to easily lease accommodations with complete transparency, no third-party involved by implementing agreement based exchanges and also students will also be eligible for many opportunities while using the platform. And to encourage liquidity as a means to pull in investors, the platform will encourage consistent trading of the HOM Token.
ROLE OF BLOCKCHAIN TECHNOLOGY ON THE HOMT PLATFORM.
With blockchain innovation framework on HOMT platform, there will significant progression in the real estate system whereby there will be the presentation of a computerised type accommodation leasing that will significantly include tokenisation and regardless of that, it will likewise improve exchange forms and furthermore introduce an a lot simpler method of recording and idealising property related exchanges. With blockchain innovation framework, buy just as interest in genuine homes will be accessible, appropriately reported just as high liquidity. Owner substance just as real estate title vaults just as an unchanging exchange records are a portion of the advantages of blockchain innovation framework usage on the HOMT platform.
FEATURES THAT MAKES THE HOMT LTD PLATFORM
AI and Big data concept
A marketplace that is ever ready to be used
Blockchain technology system feature
A community investment which is enabled by the IEO concept
Tokenised form of investment which is also secured.
BENEFITS OF BEEN A PART OF THE HOMT PLATFORM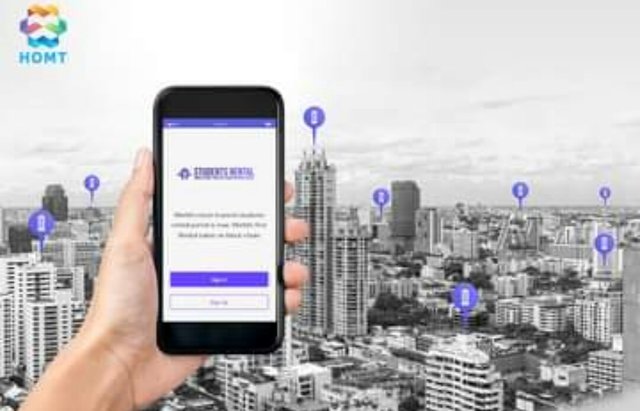 INVESTORS: Some of the advantages for investors on the homt platform are: a chance to put resources into a type of a tokenised product that truly holds characteristic worth, putting resources into a platform that has simple adaptability and no legitimate issues at all.
STUDENTS: the HOMT platform have certain advantages for students who are happy to use their platform and this benefits must be touched off when the registered students on the platform buy the HOMT Token and these benefits include: an overhauled E-wallet, an adaptable methods for paying month to month leases, no lapse dates for the tokens in the wallet, rental limits.
LANDLORDS: For landlords who will be willing to list their apartments on the Homt platform, they will have the opportunity to earn their rent in crypto assets (Hom token), also it will give them the opportunity to have their apartments listed to a wider range of potential clients (students).
THE HOM TOKEN DETAILS:
Currently, the HOMT token is listed on exchange platform where individuals can go and acquire the token. The token is listed on the PROBIT EXCHANGE PLATFORM. The HOM Token is the official token of the HOMT platform and is already launched on the Ethereum network which therefore makes it an Erc-20 compatible token with maximum supply of about 125 million.
FOR MORE DETAILED INFORMATION ABOUT THE HOMT PLATFORM.
Telegram Group: https://t.me/homtokenofficial
Whitepaper: https://homt.net/Whitepaper.pdf
Website: https://homt.net/
Follow on Twitter: https://twitter.com/homtoken
Instagram Page: https://www.instagram.com/homtoken/
Medium: https://medium.com/@homtoken
Reddit: https://www.reddit.com/r/HOM_Token/
YouTube: https://www.youtube.com/channel/UCSB9YHUPVlJclwW3qow0NOw
Writer's Bitcointalk Username: Musekay
Writer's Bitcointalk Profile Link: https://bitcointalk.org/index.php?action=profile;u=2070957
LINK TO PROOF OF AUTHENTICATION: https://bitcointalk.org/index.php?topic=5250951.msg54597046#msg54597046