EOS Silicon Valley gets behind the EOS Alliance
EOS Silicon Valley gets behind the EOS Alliance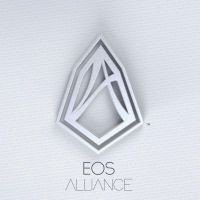 EOS Silicon Valley believes the EOS alliance will provide a critical missing piece in the EOS governance model and drive community engagement and ultimately EOS adoption.
Below is just an excerpt from the official release by EOS Alliance.
EOS Alliance, established as a nonprofit entity, will serve the EOS community by streamlining and facilitating communication and education that affects EOS token holders, Block Producers, application creators and other stakeholders.
The move was endorsed by dozens of influential stakeholders in the distributed EOS community, including over three dozen EOS Block Producers.
The initial board members are expected to be:
A seat reserved for special appointment, held in the interim by Lightning Clearwater III, also serving as the Alliance's General Counsel
Brock Pierce, Chairman of the Bitcoin Foundation and former partner at Block.one
Galia Benartzi, Co-founder of Bancor and LiquidEOS
Peter Li, founder of EOS Gravity, a community leader and Block Producer
Hai Feng, of EOS Store, an EOS Block Producer
Nix Nolledo, Philippine Technology Entrepreneur, founder of Blockchain Startup ODX
AKON, multi-platinum music artist and blockchain enthusiast
In addition, two observer seats have been established for representatives to be selected by the paid Block Producers via a mechanism to be decided by them.
Staff initially will include interim Executive Director Thomas Cox, former Block.one VP of Product (where he led the work on EOS's governance mechanisms), Deputy Executive Director Myra Wang (Dan Wang), formerly of the influential Chinese community EOS Gravity, and Communications Director Kevin Wilcox, co-founder of EOS Go.
Check out the full release here.
For more information and the latest updates check out https://eosalliance.io/, the EOS Alliance Telegram group here or they can also be found on Twitter.
EOS Silicon Valley Contact
Telegram: https://t.me/eossv
Steemit: https://steemit.com/@eossv
Twitter: https://twitter.com/EOS_SV
Medium: https://medium.com/@eossiliconvalley
Meetup group: https://www.meetup.com/EOS-Silicon-Valley-Community/
Reddit: https://www.reddit.com/user/EOS_SV
Twitter: https://twitter.com/EOS_SV
Facebook: https://www.facebook.com/channel/UcxcXyUzH5Vmcg2iUI3o0NhA
Email: [email protected]