The Pillars of Reciprocity: Servant Leaders of Steem - A Big Thank You!
A continuous bright thread
The Steem community is resilient, capable, adaptable, and it's because of you! You who have continued pushing forward despite setbacks and market downturns, you are the life-blood of Steem, you bring value to this network.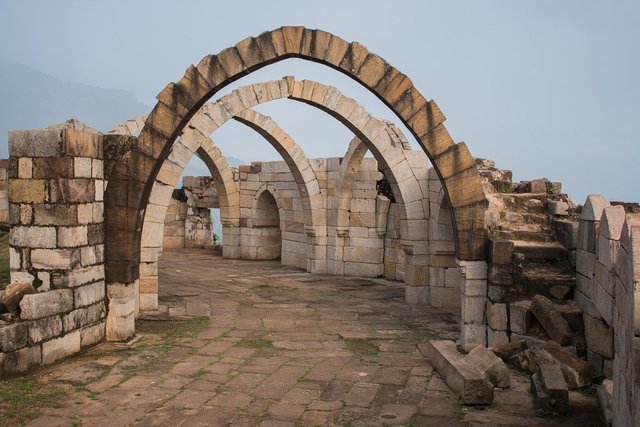 Image by Varun Kulkarni from Pixabay
Through multiple SteemFests and countless in-person gatherings around the globe as well as organically formed tribes and now with 'Communities' coming of age through the tireless efforts of Steemit devs we can see a continuous bright thread of humanity which connects us across space and time over these past few years.
And where would we be without the pillars of our community?
...who have not wavered, and who are too numerous to mention here in full.
---
Today I would like to shine a light on two such pillars of the Steem community, @anomadsoul, and @blocktrades, who continue to bring out the best our community has to offer through contests, curation, inspiration, and their tireless dedication to the advancement of this great experiment called Steem.
---
"Sometimes, all we need is a little push to make amazing content"
WINNERS! | My 2019: Achievements and Failures
As synchronicity would have it, as I began to gather my thoughts about the year 2019, I happened upon @anomadsoul and @blocktrades' CONTEST! My 2019: Achievements and Failures. Being the sort of person I am, prone to delay creative output through some foolish adherence to a kind of unattainable perfection, I was elated to find an assignment which presented a deadline! So, in between life, work, and travel, like so many others who took up the challenge, I forced myself to complete this assignment by the appointed hour. I got the writing in, uploaded the photos across the painfully slow connection I enjoy out here in the mountains, and by the grace of the judges of this contest, I was honored to receive 1st place! I was floored, and I was reminded of the strength of this community.
Servant leaders coalescing effort around common goals
Without a call to action, perhaps I would not have made time to finish my year in review… It may well have been February or March by the time I'd completed this task!
So, plainly, there is power in asking, in coalescing effort around common goals. The rewards are nice, but they are not the real magic in the mix. The magic, I believe, is in the words calling many to action around a common effort… but not just any words, words from a pillar of the community… a servant leader, if you will.
We have no real hierarchy besides stake here on Steem, but stake doesn't build community alone, it can't, aimless rewards don't build community. What builds community is reciprocity. The call and response of great people determined to bring out the best in one another, again, and again, over time.

Image by Evgeni Tcherkasski from Pixabay
I want to salute @anomadsoul and @blocktrades for their remarkable efforts in service to this community.
I met Eric at SteemFest 2 in Lisbon, and I have always been amazed at the energy he continuously brings to the Steem community day in and day out. Dan, of Blocktrades, I met many moons ago now in Blacksburg, VA, and I have known him as the quiet power behind a good deal of magic with Bitshares, and now Steem.
I am pleased to know that their efforts to cultivate a community around these common goals continue even through the depths of the darkest night of the year, it's the Winter Solstice today, and in the midst of this Polar Bear Market.
If you read My 2019: Achievements and Failures Post you will know that this has been an amazing but sometimes bittersweet and challenging year.
I have been shooting for the moon like many others and hoping at least I'd land among the stars, and though our stars are uncertain, It feels good to be recognized amidst such an incredible field of talented authors and open-hearted human beings!
So thank you @anomadsoul, and @blocktrades, and all who submitted their writing, including honorable mentions @shharafat, @yahialababidi, @wanderein, @pablo1601, third-place @bambuka, and second-place @khaimi, as well as all of you extraordinary humans who gave the judges sleepless nights attempting to evaluate the ineffable achievements and failures of a year in the life.
Many thanks also, to judges @travelgirl, @derangedvisions, @nelyp for investing their precious time (and sleepless nights) in the effort.