A Letter To My Readers :)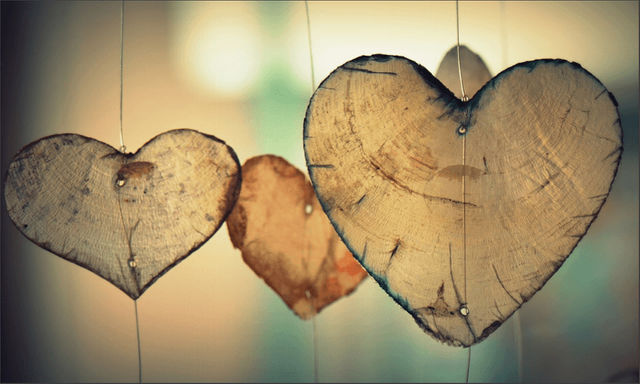 Dear Readers,
It will be one year, next Monday, when I first joined and became active on this platform. I learnt about Steemit from my husband, who upon my enthusiasm about the perspective of having another blog opened an account for me straight away. 'What would you like your account to be called?' he asked me. I said with no pauses, 'psychology for you', 'psychology addict', 'psychology rocks'! He frowned and immediately suggested 'abigail-dantes', with a hyphen, he emphasized, as if it was a matter of life and death. I just nodded in agreement already drafting in my mind my first post, which would be about one of my favourites as well as one of the most controversial experiments in the field of psychology, that of Harry Harlow's.
My First Post
Strictly speaking, Harlow's are rather a series of experiments that he conducted on Rhesus Macaques. His findings provided deeper insights and furthered the understanding of Attachment Theory. Very importantly, Harlow's findings also contributed to debunk the explanation that both behaviourists and psychoanalysts put forward, back in the day, about the bond that exists between a mother and her child. In my opinion, it was a great topic to blog about to test the Steemit waters. And so my journey began.
A Humbling Experience
This is not the first time I write articles. Or, the first time I have a blog for that matter. But, it was through my Steemit posts that I learnt about the serious misconceptions that exist out there regarding psychology and mental-health. It was upon this observation that I humbly embraced a 'mission' here on the platform: To discuss psychology in a way that goes beyond self-help, to make a point that psychology is much, much more than Sigmund Freud, to show people that facts differ from opinions; and last, but not least, to inform others that psychology is a science, one that studies mind & behaviour.
It has been an enjoyable, humbling 'mission'. I have learnt A LOT from each and everyone of you. I have met several insightful, funny, informed, loving people here. Some of which have really become part of my life and thoughts. Some of which have felt comfortable to approach me directly and share with me whatever was making them anxious or sad at the time. A few of you have given me the enormous privilege to accompany you in beautiful journeys of self-discovery throughout which fears were challenged, acceptance took place and inner-peace was found. I can only thank you with my heart for this.
Thank you for your Kindness and Support
Also, I would like to thank those of you who send me kind messages, photos of your pets, happy weekend wishes, updates of how you've been and so forth. These are all things that make me smile and sometimes make for a nice change in an overwhelming day. I am infinitely grateful to each one of you who are kind enough to take the time to read and provide feedback on my work here on Steemit. You add meaning to what I do on the platform and make it all the more worthwhile. I would never risk listing here the names of those I would like to thank directly. There are so many! But, something tells me that you know who you are.
Nevertheless, it feels wrong not to explicitly thank @curie and the work they do on Steemit. I remember when I was first found by them. It was a truly exhilarating, surreal feeling. And of course, @steemstem, but with them it has become a love story. One that started with a brief post about The Most Famous Brain in Neuroscience, and continues to this day. They are my home here on this platform, a home with a family that were willing to move things around and make space for psychology. Thank you so much guys.
All the best to you all,
Lots of love,
Abigail
Image source: 1