Reading this book tonight... 😁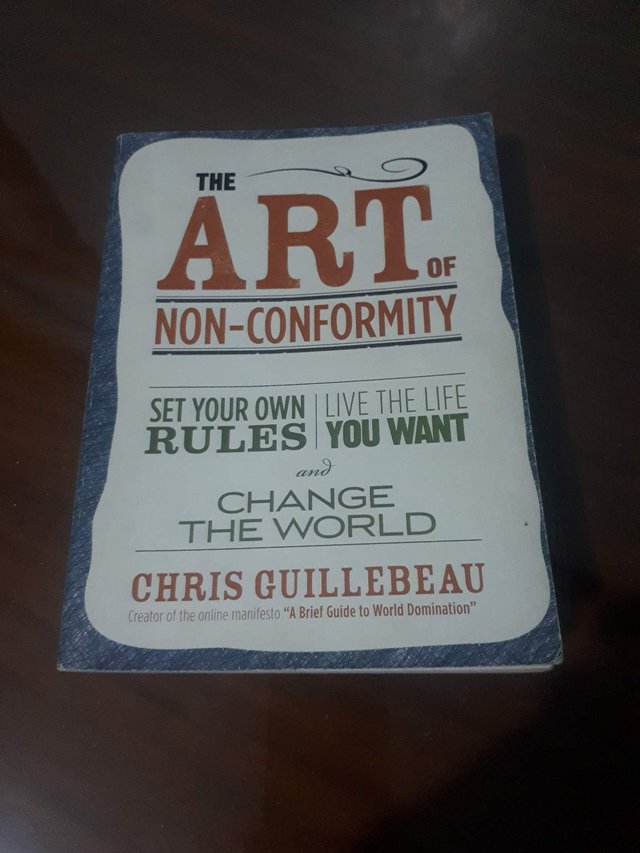 Tonight is one of those Friday nights where I just want to sit down and read a book in my room. Although I haven't read a book for a while now, this is something that I know I should make a habit of. I always believe that investing in one's mind is one of the most significant thing a person can do with one's life. Books have a powerful way of changing our mindset towards a certain matter and that to me is priceless.
This is actually my second time to read this book. It's funny because I used to hate reading books like these. As I got older though, I became more and more aware of how society has a way of influencing people to follow the "norms" or "standards" and to live life a certain way and it doesn't sit well with me at all. I hate labels society use towards people who go out of their way to be different. I'm always an advocate towards having the freedom to do what we want with our life and not just conform to what others think how we should live it.
Anyways I better stop here because this post is starting to become ranty. Gotta read this book now and have a great weekend guys!
Posted using Partiko Android