eSteem post - updates from the end times
This is really just a shit milkit post to find out what fork @esteem posts to.. but..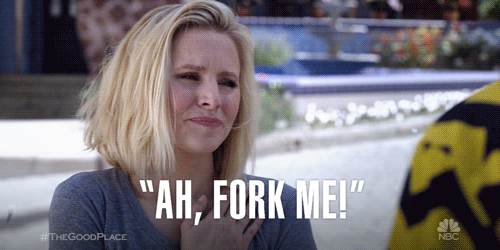 source
I think Partiko is pointing to hive, steemPeak to steem. Hive.blog didn't seem to point to anything last time I checked (yesterday it posted to steem on me) and peakD? Seems to be ru by steemPeak people, pointing to hive..
Did you get all that?
AND!! There's something called AltYes? That can point to anything?
Onward to some content..
This is day 10 of more or less self-isolation. This is by my own choice, to help save the weaker members of our herd..
But holy hell I have cabin fever. Today I read something that said it could take 32 weeks to flatten this curve..
Who has 32 weeks to slowly watch the collapse of capitalism?
Dogwalks save me.. and today we just jumped in the car defying the suggested healthcare advice and drove to a suburb to grab drive-through just to have a change of scenario..
Trust me, we stayed in the car, and washed our hands afterwards.
People are still out and about. A lot less than usual. But people are still out.
Oh yah, I should post some slag around all this chain censoring vs this other chain holding back on an airdrop. Everyone thinks the otherone is an asshole.
We need a third chain that is just 5 or 6 people who want to post shit. The shitpost fork.. maybe I can get AltYes to point to that??