Yes, We Should be Our Own Media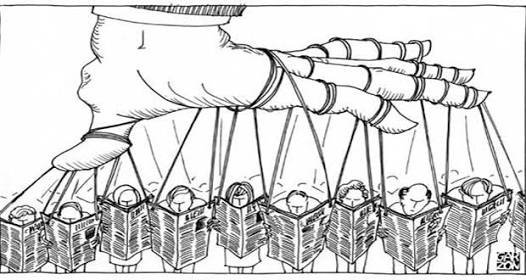 There is a reason why media distrust is at an all time high, and it remains the simple reason that the mainstream has shown willingness to exhibit bias and manipulate facts to pass their ideological perspectives. For many, there lies the confusion of 'who to trust' as there is an abundance of outlets all assuring truth.
Since truth is subjective based on individual perspectives, it should be subject to facts which no matter how hard you look – no mainstream and even some alternative outlets will ever fully provide. Digging out facts from speculations and half truths is left to every information user.
Truth should not be left to any media outlet, especially at the initial stage of its existence. The responsibility of discerning truth is left to one person only – the consumer. Adopting the lazy man method of having a 'reliable source' only makes it easier to be manipulated. The ability to discern is not an innate ability for most, but we all have the tools for broader research at our disposal to guide us.
Decentralization of information is one of the biggest gifts given by blockchain with individual opinions taking the fore rather than a centrally planned opinion center. With its expansion, it will hopefully take away the powers for central manipulation by subjecting all 'sides of truth' under proper scrutiny to get the most accurate.