The sense of Positivity
Thanks to Almighty God, who has given us the 5 sense, no need to explain here, every one knows. With respect to these, we should have to develop the sense of positivity in our own by our self.
Flower are beautiful and charming in case we use them for gaining fragnance or for making something decorated, but when these Red flower are showered in someone's dead body, they change their meaning and aspect, in this case we feels fear and horror from that same specie of flower.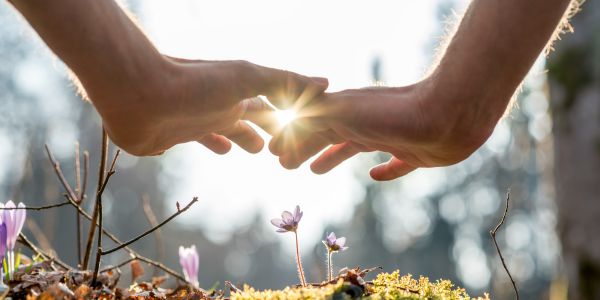 Source
Situation change the circumstances, Once a teacher make a dot on white board, and ask the pupils that what now you are seeing.. They all laugh and reply that we are seeing that dard dot, Teacher reply generously, why cann't you all could see the whole white board, why you just spot at the black dot..
We all have eyes, but we should have a sight of seeing the nature, a vision to see the future, a heart which can see the emotions as well as the silence apart. We should develops the sense of Positiveness which not only show up our behavioural aspect but also dictates our decision, life is a journey, so Happy journey…