5 Alternatives To Blockfolio
I've been looking for a few more alternatives to Blockfolio and found a decent number of apps (mobile, desktop and web based) on the market today which can do a similar job as Blockfolio portfolio tracker. Many of these are good at what they do but it also depends on what you are looking to get out of them.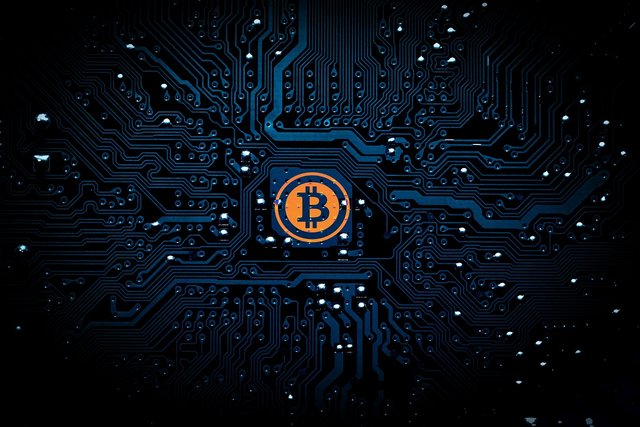 [Source](pixabay.com
I've recently written about this wonderful mobile app for portfolio management, cryptocurrency price track and trading. You can read more about it here. This app is also highly rated by many users and is available for Android and iOS devices.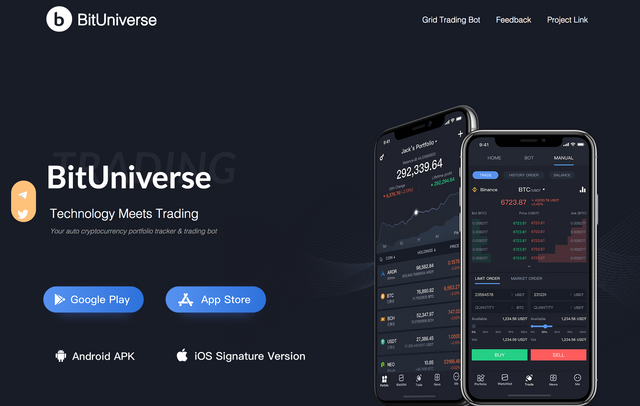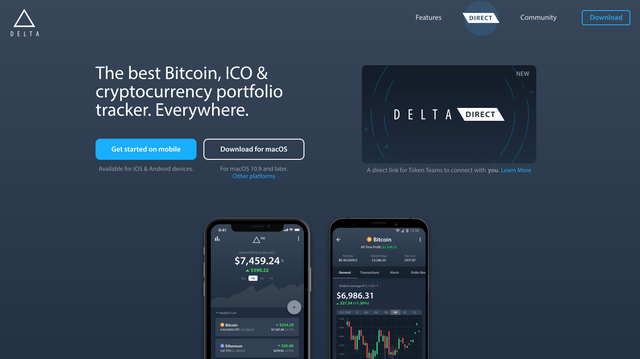 It's another highly rates application to help you keep track of your portfolio. It does offer a lot in the free version but the Pro version can handle unlimited exchange API connections. It features a standalone desktop app which is lacking in some competitors. It has a lot of features that's hard to summarise similar to BitUniverse. It claims to have the largest listing of coins and features a desktop version as well.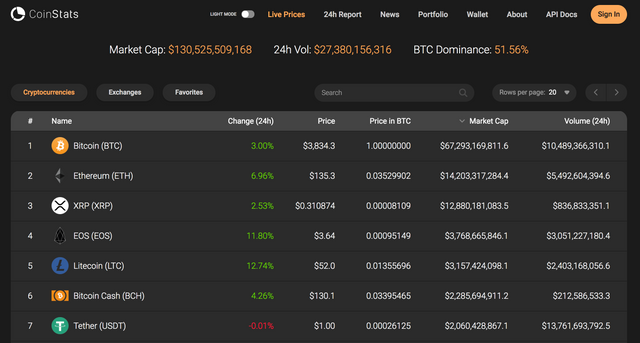 This is another app that I tried today which I found to be quite useful for crypto users. The interface isn't as great as some of the other apps but it's decent. It supports importing your exchange portfolio for over 30 exchanges and also has a news aggregator feature. Some of its best features are limited to the Pro version only.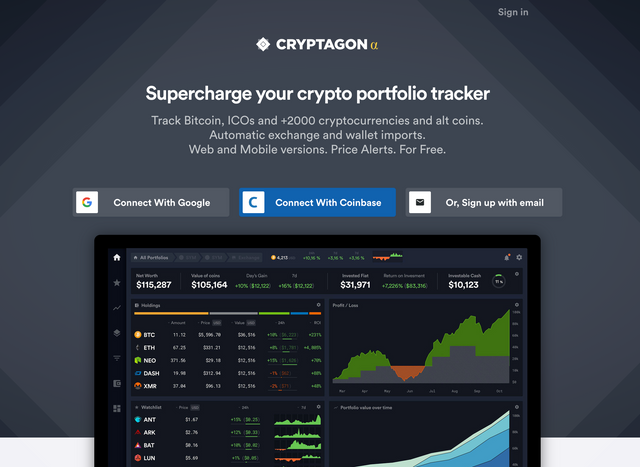 It's a decent product but doesn't match up to it's tagline of being the 'most advanced crypto portfolio tracker.' It has a good UI. However it lacks a mobile app for both Android and iOS devices. You are limited to using it on your desktop browser or mobile browser. I didn't test it a lot on my mobile but on my Mac it was fine. They seem to be working on the mobile app release. Hopefully they'll do it quickly.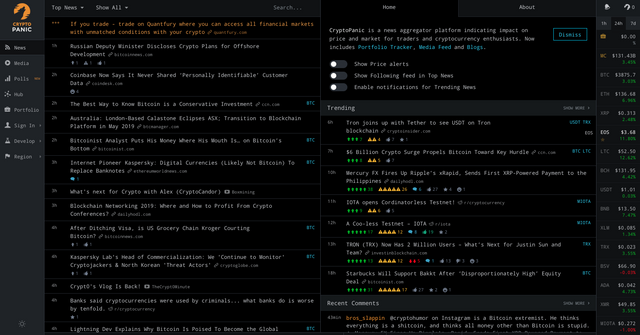 This is an interesting service whose tagline is 'If you are going to panic, panic early.' It's available for Android and iOS and is basically a news aggregator with portfolio and alert features. The pro option seems a bit pricey at $99 and i'm not entirely convinced that it's worth the upgrade. But the free version is great as far as it's interface is concerned for catching up on cryptocurrency news and updates.
If you know any better app that's not in this list please feel free to inform me in the comments below.
---
If you like my work kindly resteem it to your friends. You may also continue reading my recent posts which might interest you:
---