What in the world is Goldmoney + Friday night at home goods + Joe Rogan meets Goldmoney 18k Gold card!
Hello Steemians!
It's been awhile since I've posted about Goldmoney, as life has gotten quite busy for me lately.
If there is one thing I learned from my Where in the world is Goldmoney challenge, https://steemit.com/steemit/@goldmatters/goldmoney-brings-world-together-on-steemit-over-where-in-the-world-is-goldmoney-challenge-part-i ) from the number of awesome questions I got from Steemians, there needs to be some clarity as to WHAT in the world Goldmoney is.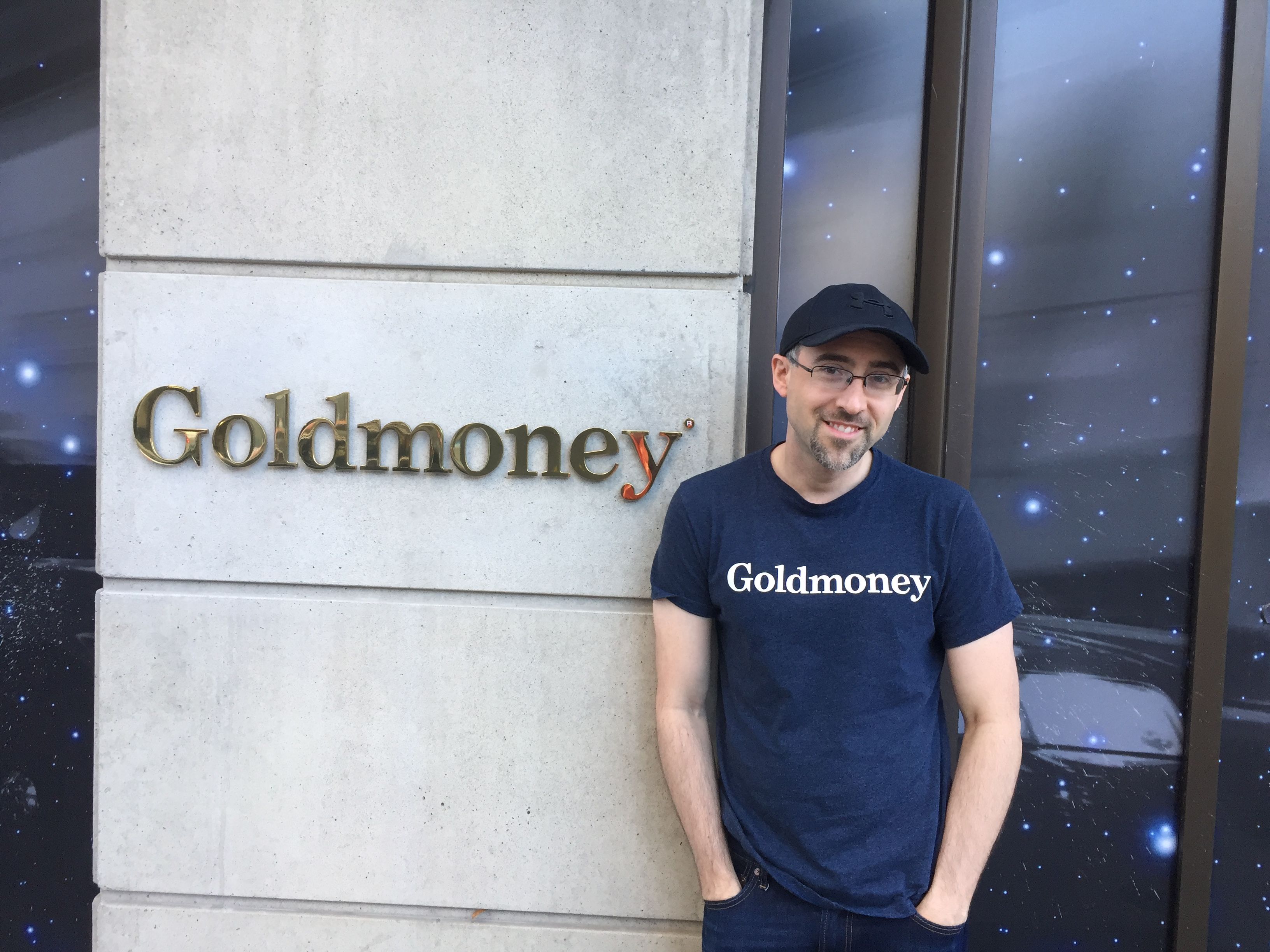 If you already know what Goldmoney is, and have been waiting for an excuse to open a Goldmoney holding and start buying some gold, you can start here: https://www.goldmoney.com/w/goldmatters
For a simple explanation, taken right from the Goldmoney website: "Goldmoney is the easiest way to invest in physical gold and silver bullion online. We safeguard nearly $2 billion of assets for clients in 150 countries."
Also taken from the site: " A Goldmoney Holding is a custodial account with allocated, segregated, and physically redeemable bullion belonging to its owner. It's more secure than traditional accounts at a bank or investment firm, and has lower risks and costs than owning precious metals ETFs. "
For those you prefer a brief introduction to Goldmoney via YouTube, check this out:
Dont want to commit to 4 minutes??
Here is the 30 second version!
For those of you screaming "GOLDMATTERS JUST TELL ME WHAT IN THE WORLD GOLDMONEY IS!!".....
The best way I can explain is that Goldmoney looks and feels like an online bank account, but instead of maintaining a balance in your local currency, you own allocated precious metals in a vault of your choosing around the world.
So instead of having a balance in USD, or CAD, etc, your balance is in gold grams. You can add to your precious metals holdings over time to use as savings, or transact, spend or send the gold.
Goldmoney is not a cryptocurrency...it is a way for you to own physically vaulted gold, silver, platnium or palladium.
Goldmoney is a Publicly listed corporation XAU, XAUMF.
..........
Now for what everyone is reading this blog for: Friday night at home goods!!!
Home Goods might not seem like the most exciting adventure for a Friday night, but when you find things like this creepy black velvet hand to put your 18k gold Goldmoney card in, it can be!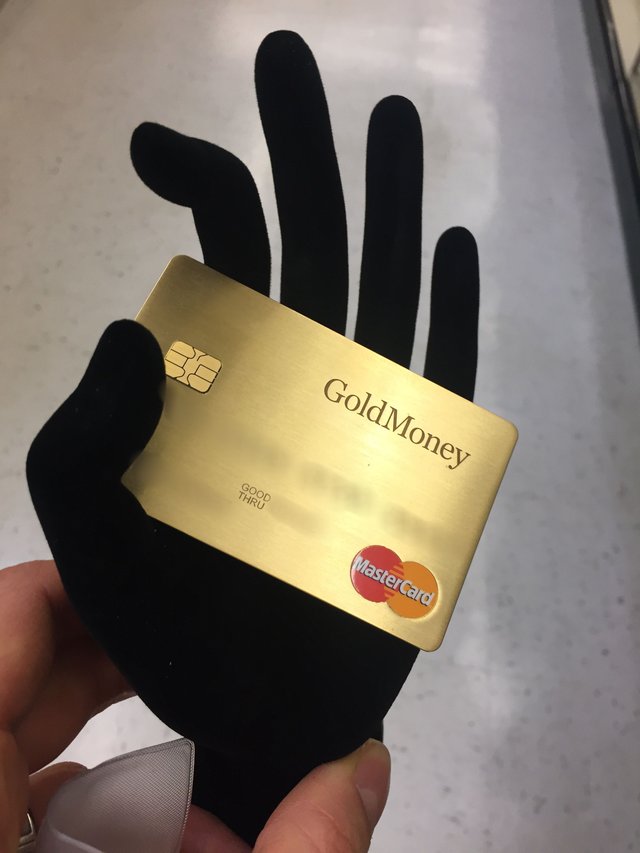 Of course creepy black velvet hands aren't the only interesting thing at Home Goods on a friday night. To celebrate the upcoming fall season, we found this amazing gold pumpkin!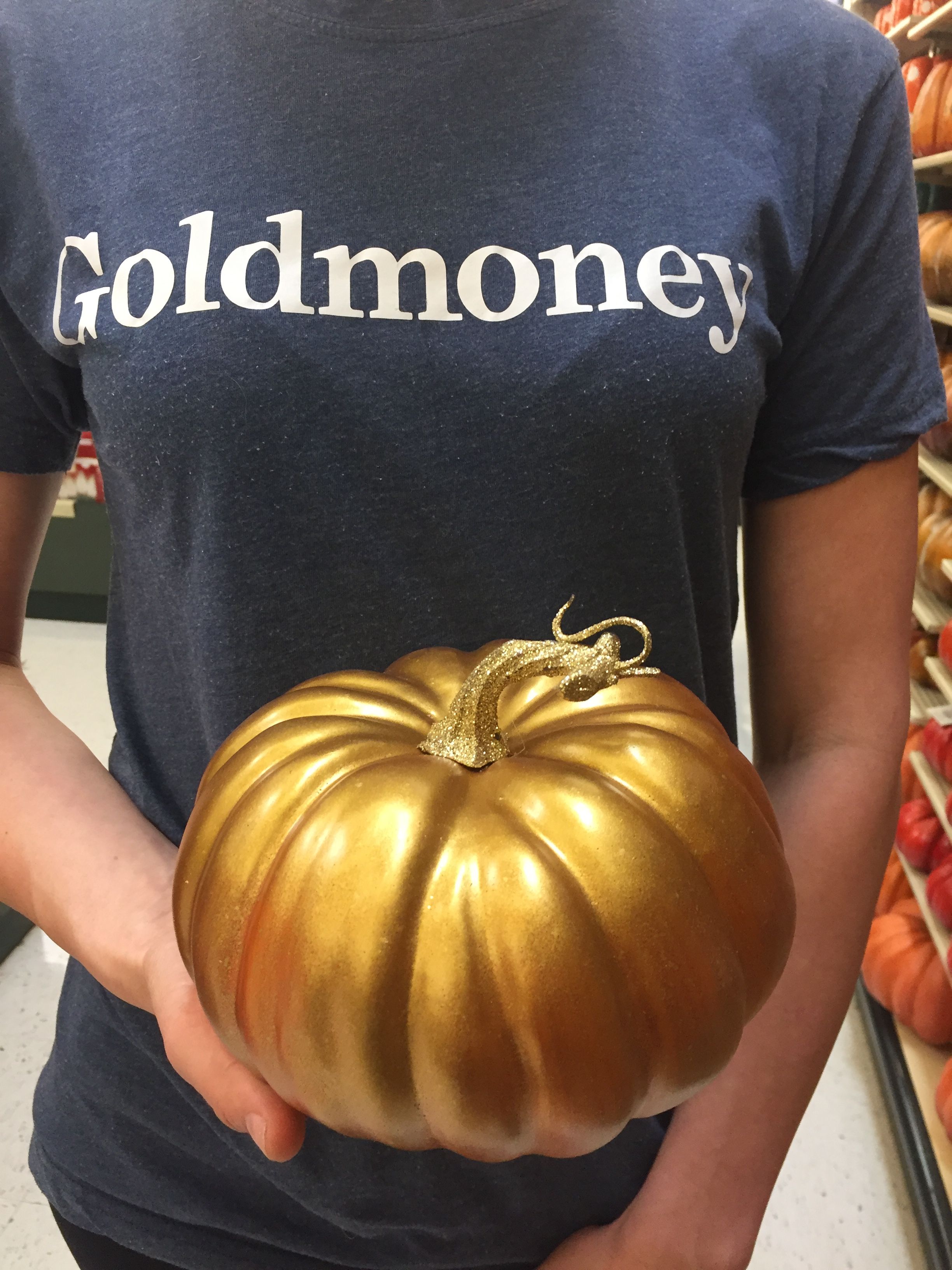 Leave it up to me to find the only book in Home Goods about gold: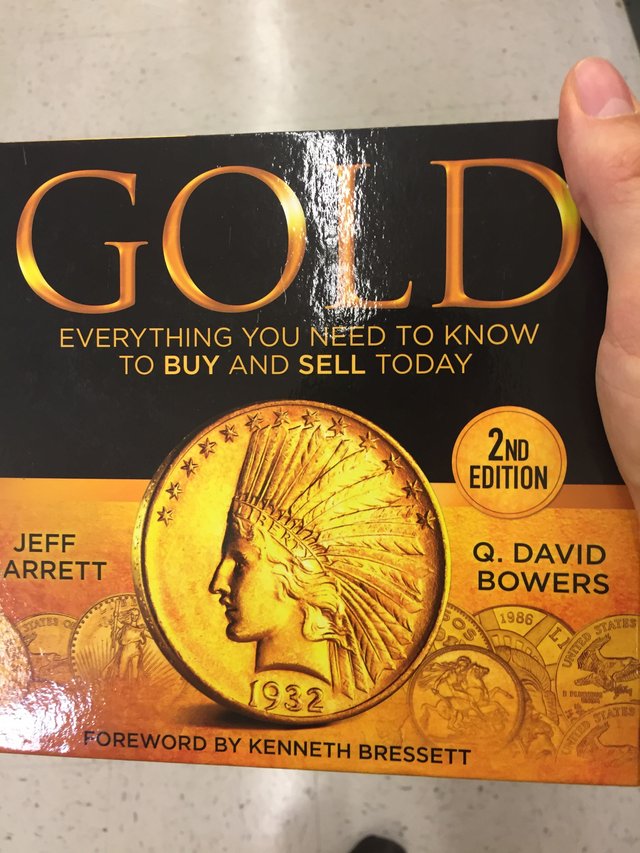 Normally I wouldn't just stand in the middle of a store and read a random book, but a book on gold, why it is a store of value, why it is such a special element, it's historical ability to maintain purchasing power over time - all up my ally!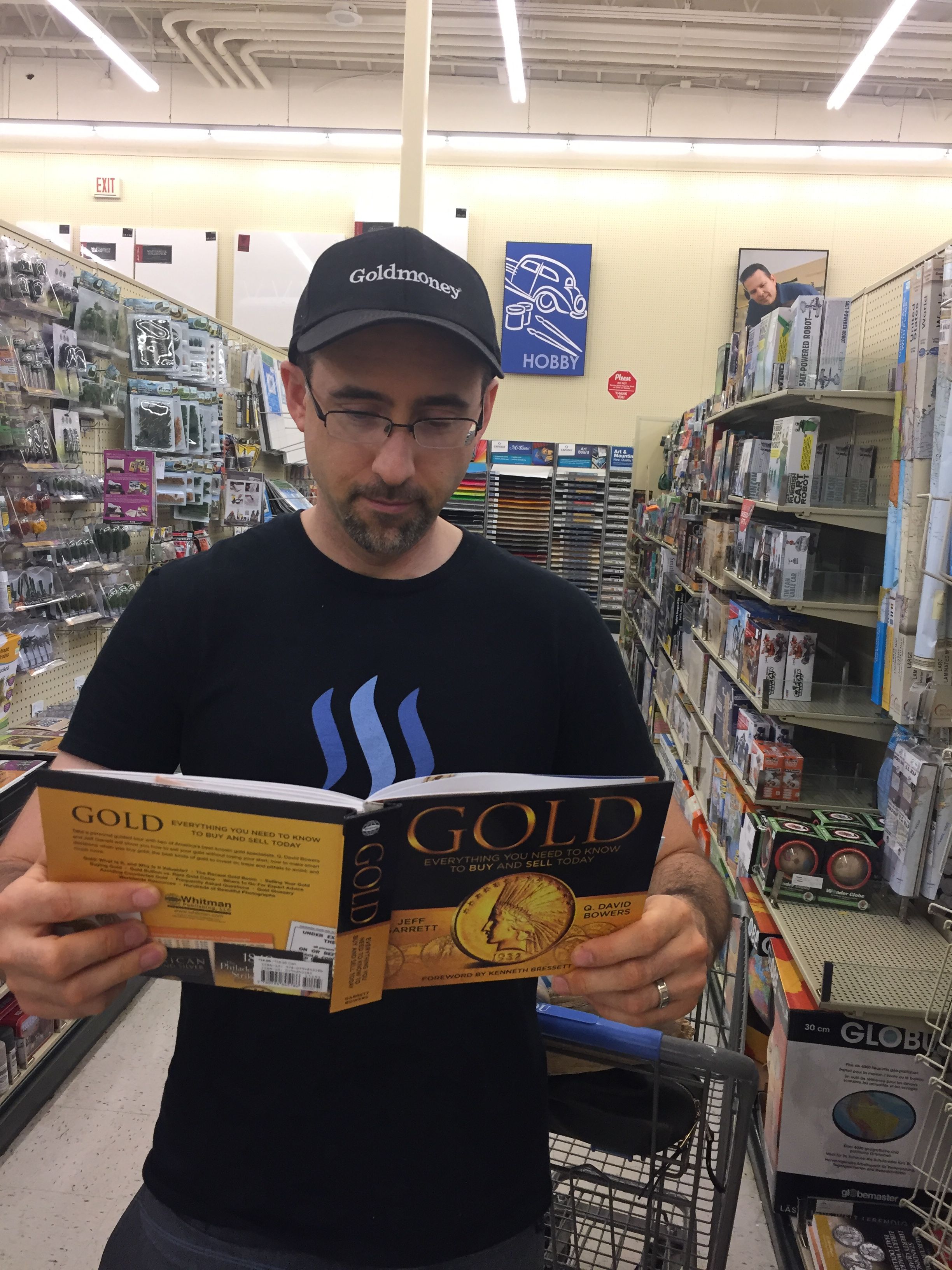 Finally Steemians, I would like to share something very cool and very special with you. Remember the Goldmoney 18k Gold card featured above with the creepy black velvet hand and featured in several of my previous blogs?
It has made the big time! Recently Joe Rogan: https://mobile.twitter.com/joerogan had a podcast where he got to hold one of these cards for the first time... and he went crazy!
Check it out just a couple minutes into this shortened clip:
It's an absolute must watch video, and there is a detailed explanation of Goldmoney after Joe Rogans reaction to the gold card. He also asks to hold the Goldmoney gold card AGAIN at the end of the video.
I am hoping through the various methods in this blog Steemians have gained a greater understanding of what in the world Goldmoney is.
Based on the question I receive and feedback from this blog, I can delve deeper when I find the time to write the next one. Thanks for reading Steemians and stay cool!!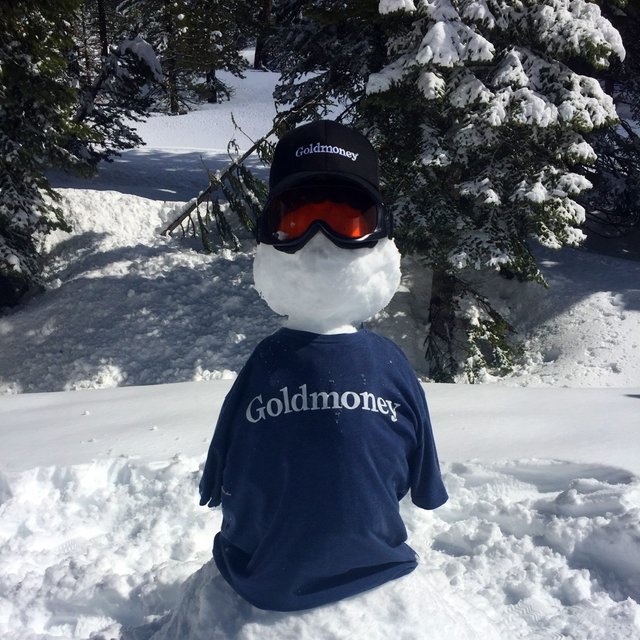 To sign up for a Goldmoney Holding start here: https://www.goldmoney.com/w/goldmatters
I am on a personal mission to spread the world about Goldmoney through any means necessary. Goldmoney allows indivuals to empower themselves by protecting their savings by owning small or large amounts gold previously inaccessible to regular people like you and me.
Read more:
https://steemit.com/money/@goldmatters/game-of-thrones-and-goldmoney
https://steemit.com/money/@goldmatters/chiweenie-dog-joins-goldmoney-t-shirt-tour
https://steemit.com/bitcoin/@goldmatters/buy-bitcoin-use-goldmoney-and-a-call-to-action