LIONEL MESSI PLAYING FOOTBALL WITH 11 YEARS BRITISH BOY ON THE BEACH
A #British boy which he is 11 years of age, enjoy playing beach football with #LionelMessi which he says it is has lifetime experience.
---
The #British boy mom #MsO'Neill, which she is 41 years of age said she was inside watching over her 14 months child in the room at the private #Caribbean resort when she heard her son #Mackenzic shouted and ran inside mom, mom #LionelMessi is on the beach. She was very amazed to see him.
---
#AnnaO'Neill said this was great that among one million percent of footballers around the world, she said #LionelMessi did a great thing to have time for his family vacation. She also said this shows how responsible #LionelMessi is.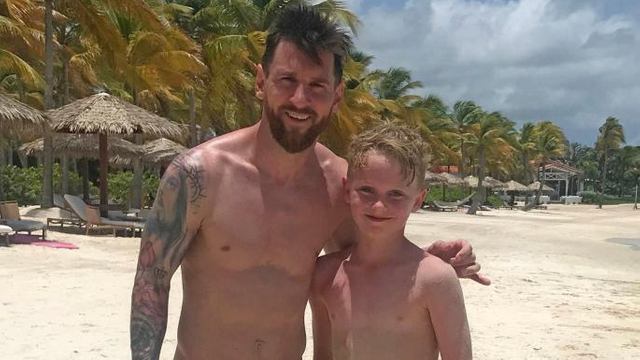 image link