What is Your Reason Why?!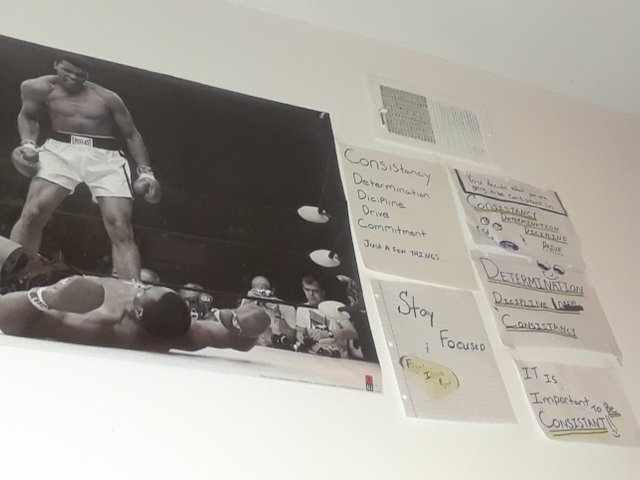 Hello friends, fans, and family,
I hope that all is well. As promised I am doing my monthly blog. Once a month I talk about anything entertainment and fitness. My goal to lose 40 lbs is going well. It is not easy but I am making it possible. You can do it too but I want to also let you know that it is not easy. So, don't go into it thinking that it will be done in a few moments. Depending on what "it" is it may take as long as 30 years. The concept is, you know you better than I do. You know what strategy works for you to get you going and keep you going. I will offer suggestions that I think may help you. You may try it and it may work, but you may try it and it may not work for you. So, don't give up at that point they are many different strategies out there that you can try to get yourself motivated and keep you motivated.
I am happy that I am able to share possible strategies with you to get you motivated and keep you motivated. God is good all of the time and all of the time God is good. Yes, I am a Christian, a Minister, and a child of God. I like and enjoy fitness, helping people, acting, and sharing the word of God. I enjoy all of these things. If I can motivate you to be successful and happy then I have done may job. Thank you for allowing me to come to you and share with you something that I feel will motivate you. No matter if it is fitness; acting, going back to school, going to school, starting your own business, helping someone start there business, or work for that company that you always wanted to work for. Whatever it maybe that's good, I encourage you to do it.
I share may trials and tribulations and yes sometimes I feel like I am cursed in many different ways. But God allow me to keep on keeping on. I fight not because I like fighting but because I have no other choice. I don't like failing, so I fight, I don't like being poor and broke, so I fight, I don't like falling short, so, I fight. I fight because I must fight and the way that I fight is to keep on striving forward, ever learning, ever trying to achieve my goals, ever trying to help someone who is trying to help themselves and ever learning. Yes, learning is on here twice because we, you, and I should never stop learning. No matter how long we have been doing something, no matter how long you have been on the earth never stop learning. We learn from books, pain and experiences. We may forget some items over time so we need to revisit some topics so that we can accurately teach others and our selves.
I am going to close with, at the end of the day it is your decision to give up, to quit, and/or to throwing the towel or fold. If you are doing it for the right reasons, good on you. If you are giving up because you are going through some pain, suck it up and keep going. I dare say, make and assessment of your situation. Do your research, and study and learn. So that you can make a good decision. You should do this even before starting so when things get hard and it will. You can keep going. The enthusiasm of saying something will wear off and all that will be left is your reason why. Why are you going back to school; why are you starting your own business, why are you learning a foreign language, why are you changing your career? If your reason why is strong enough when the enthusiasm wears off (and it will) you still will have a strong enough reason (why) to keep going and see it through to the end. Have a wonderful and blessed day and thank you again for your support. Thank you for reading my blog and showing love through reading my blog. You are awesome my God bless and keep you always.