Gardening in tiny spaces. Backyard grower.
Ive decided to share my backyard garden experience with my steemit family this year. With limited space i will attempt to walk you through what works for me. Follow along if you like and see its not as hard as you think.
This is watermelon planted from seed. I had some cinder block lying around and decided to try them as pots. This is an experiment to see how well the blocks work. This spot in my yard gets little sun so im not expecting huge plants which brings me to my first point of importance in backyard gardens. Plant everything in pots that are easily moveable.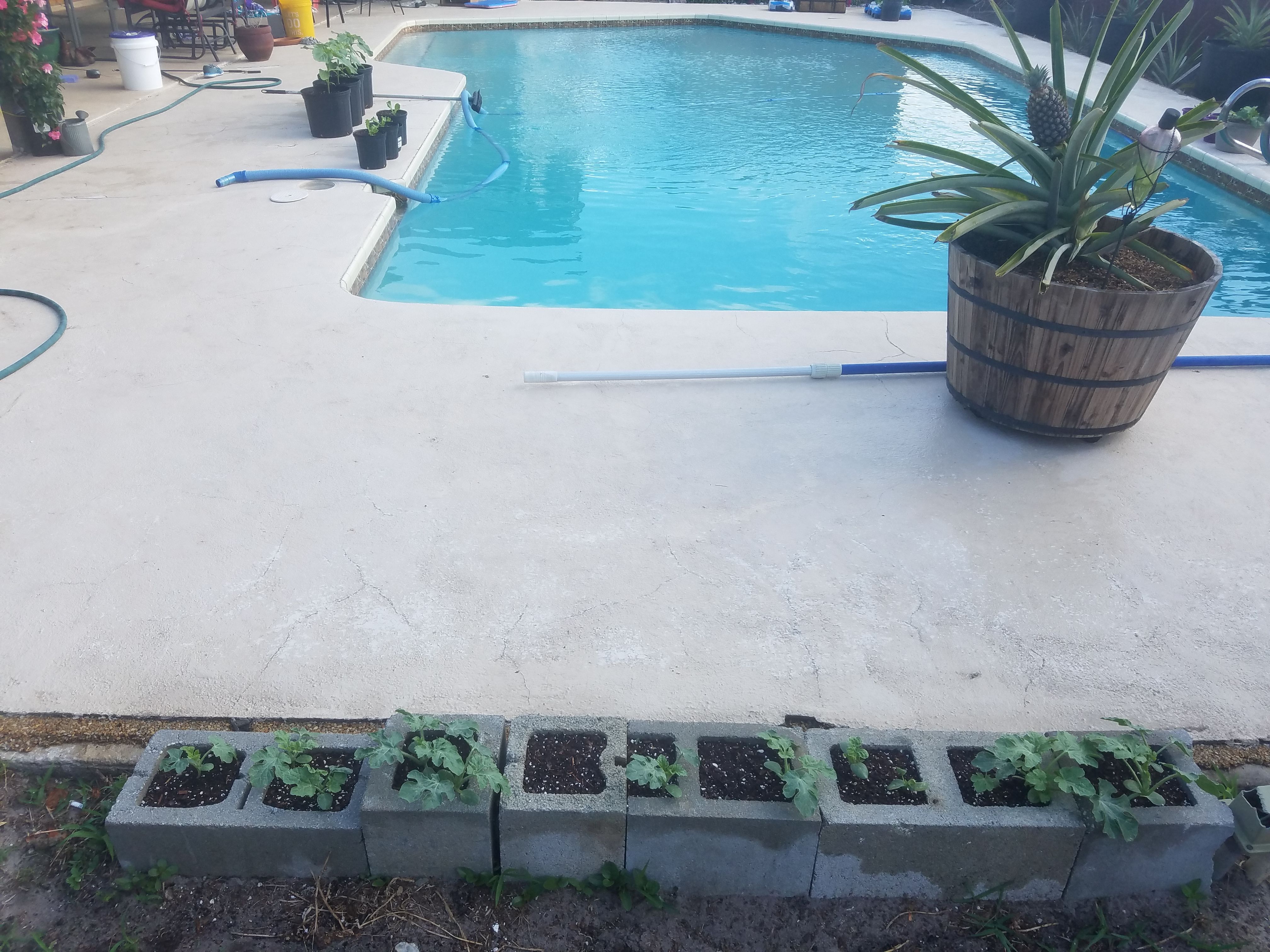 These watermelon seeds were planted at same time in same soil mix. The difference is I can move these where i want to control light and protect from bad weather. These plants are looking a lot better than the above experiment.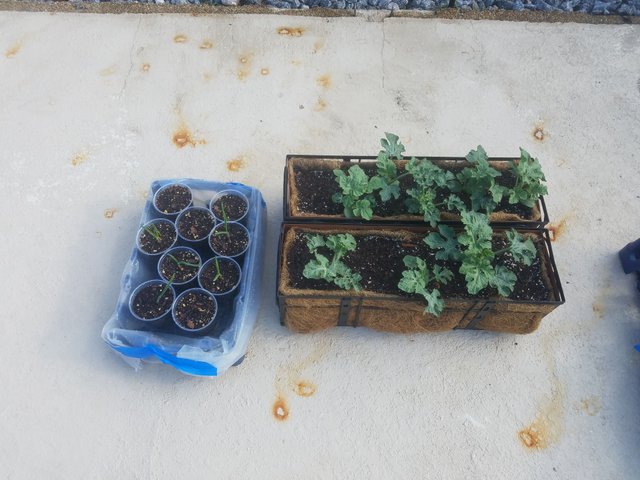 Above on the left are clear plastic cups with drain holes on the bottom and contain garlic. I purchased a clove of garlic from our local grocery, seperated the cloves leaving some root on each clove. plant and keep watered. should see green sprouts in 7 days or so.
These big leafy plants are red beans. Again these seeds are from the grocery. I snuck some seeds before my wife started cooking and planted them in these styrofoam cups with drain holes on the bottom. Notice i put plastic in the box i have holding all the cups. This holds water to let the pot water itself basically. working great so far.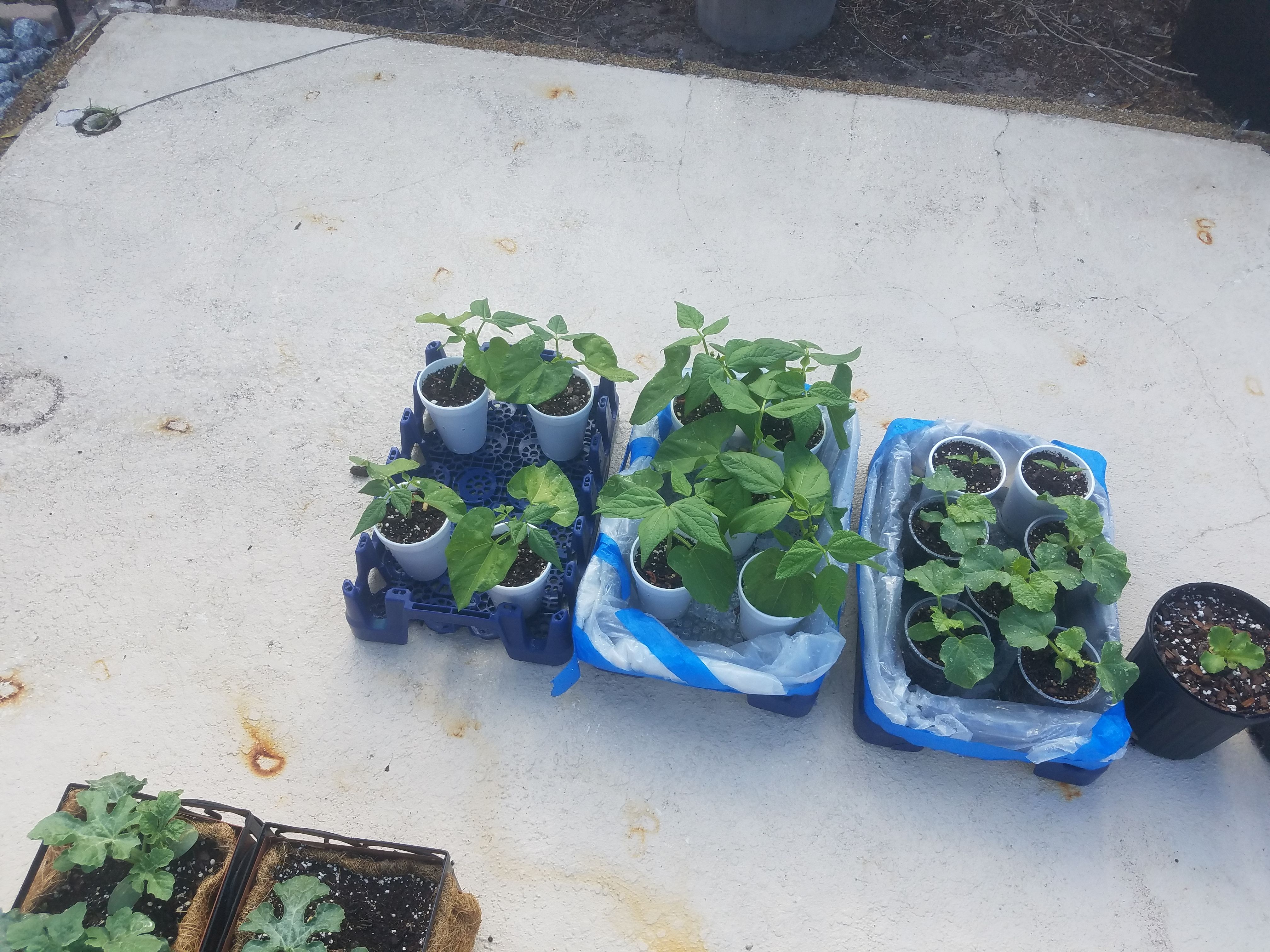 The following pics are again a grocery dinner.
I planted 2 slices of Tomato. After around 10 days i had 300 or so sprouts about an inch or 2 tall. I then transplanted them into my makeshift boxes. You will lose some so plant at least 2x what you want. can always weed them out or give them to a neighbor.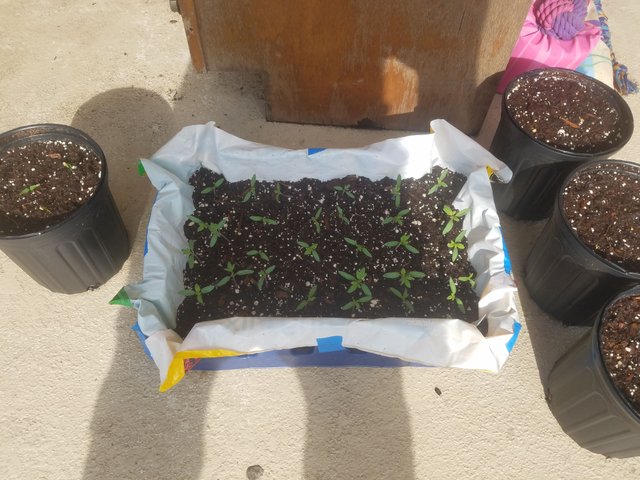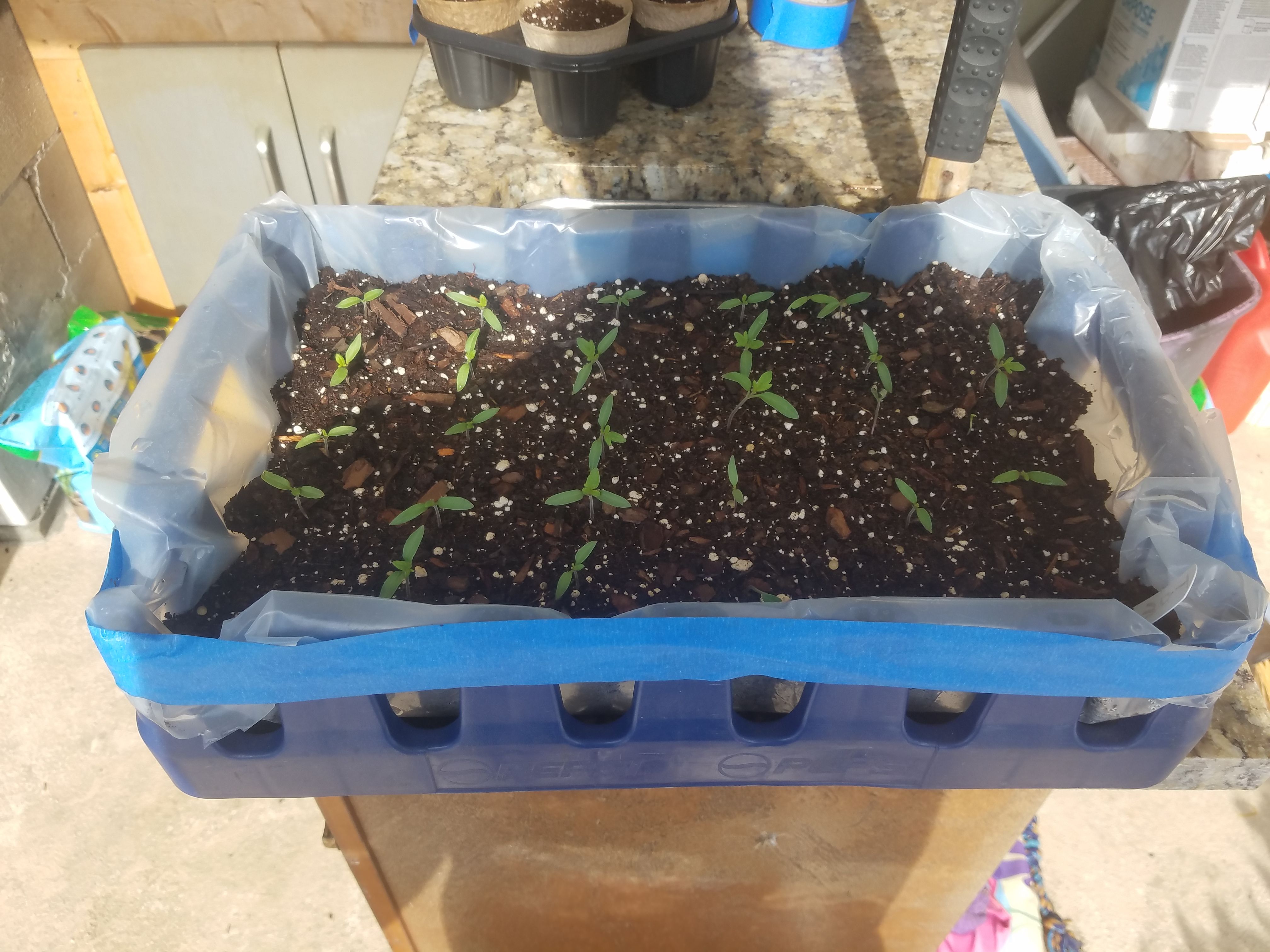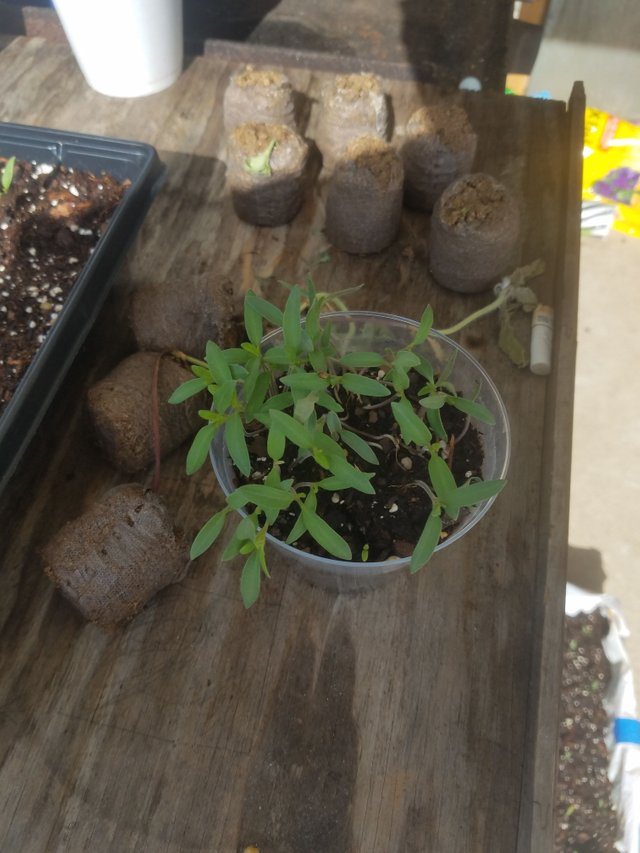 Sunflowers are one of the fastest growers! My kids are amazed and so proud of them. They love the sun.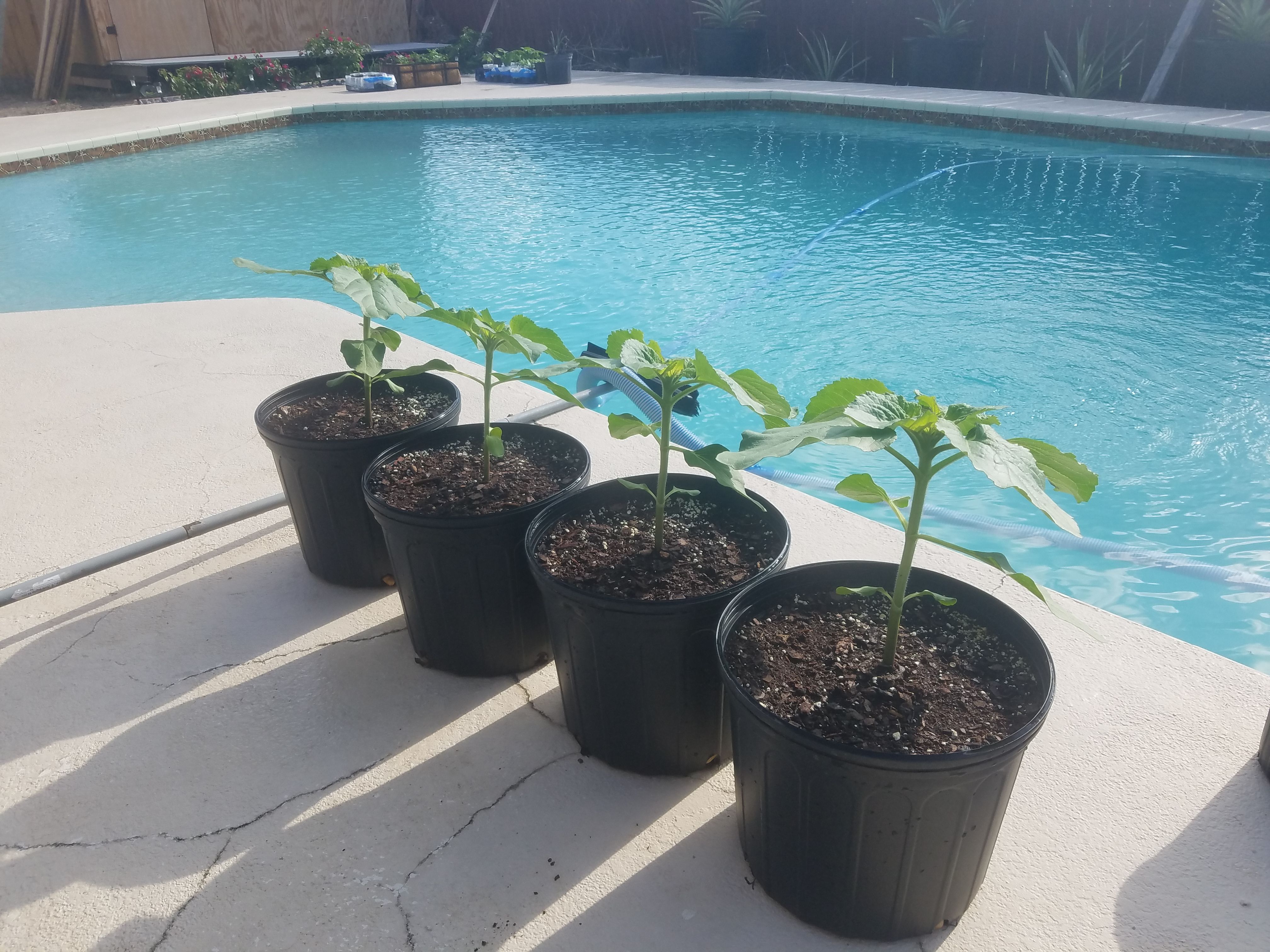 I started with 1 pineapple 2 years ago. Now i have 7. soon to be 14 hopefully! Just cut the top off any pineapple and plant it. Pineapple needs warm soil and little amount of water. Good for a sunny dry area.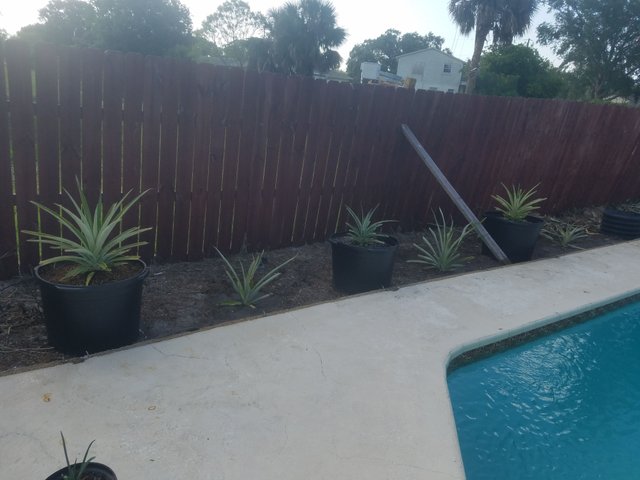 This one has a pineapple on it.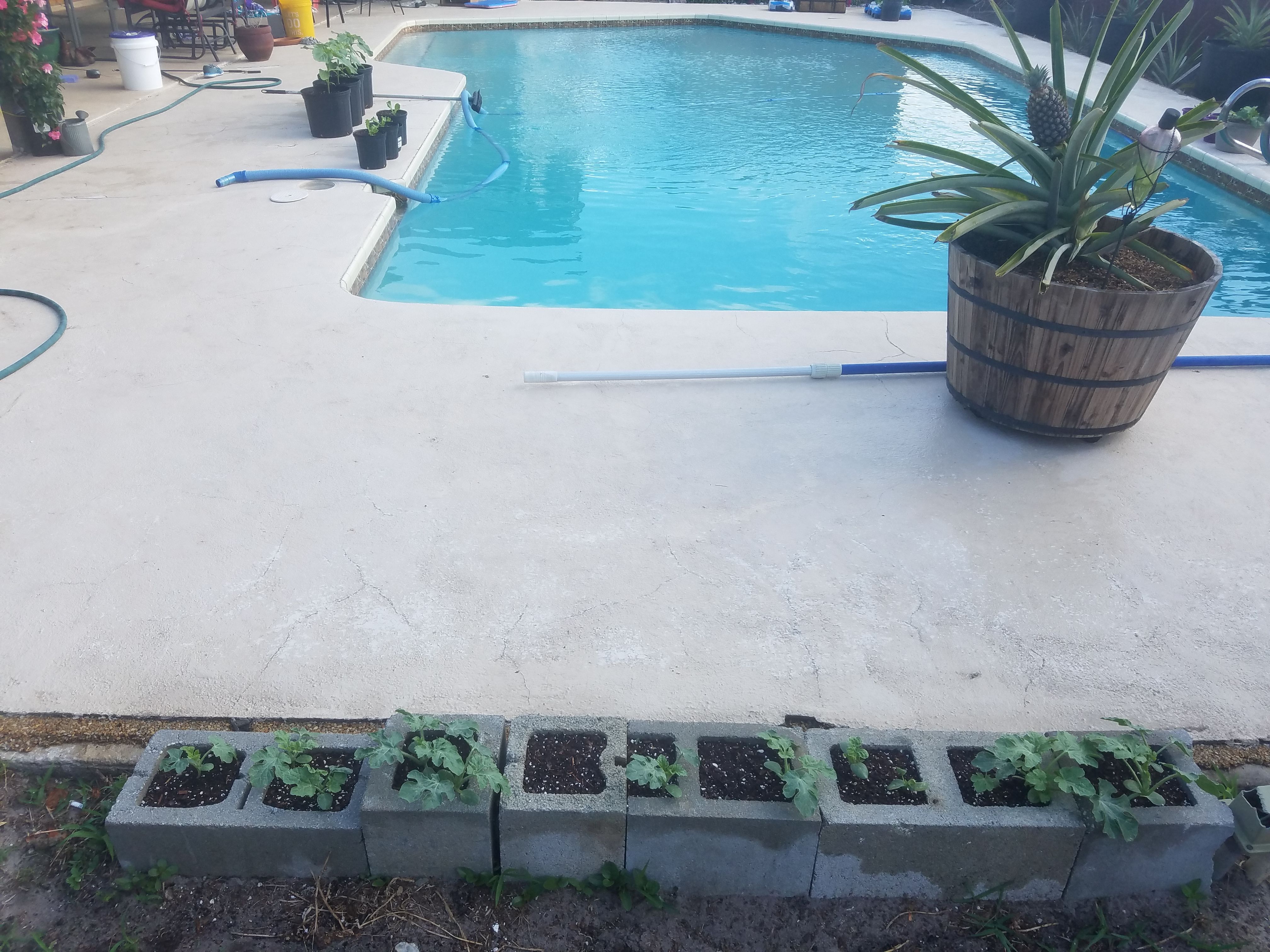 These are my canteloupe. Notice the size difference eventhough they were planted at same time. The difference is I transplanted the 3 in 1 pot a few days sooner than the rest. So the roots had more room and got more sunlight since they were potted and could be moved.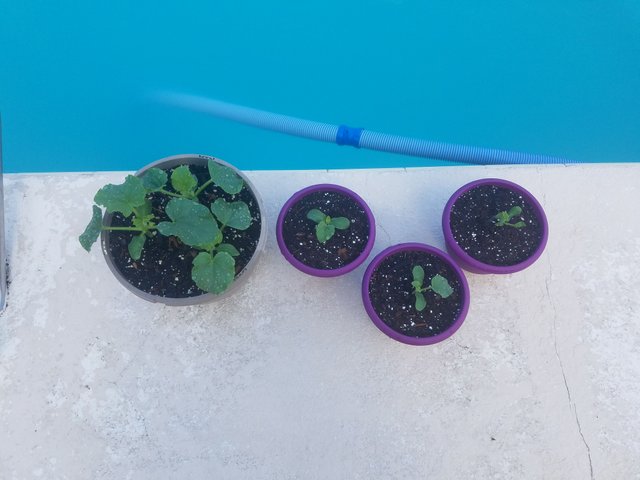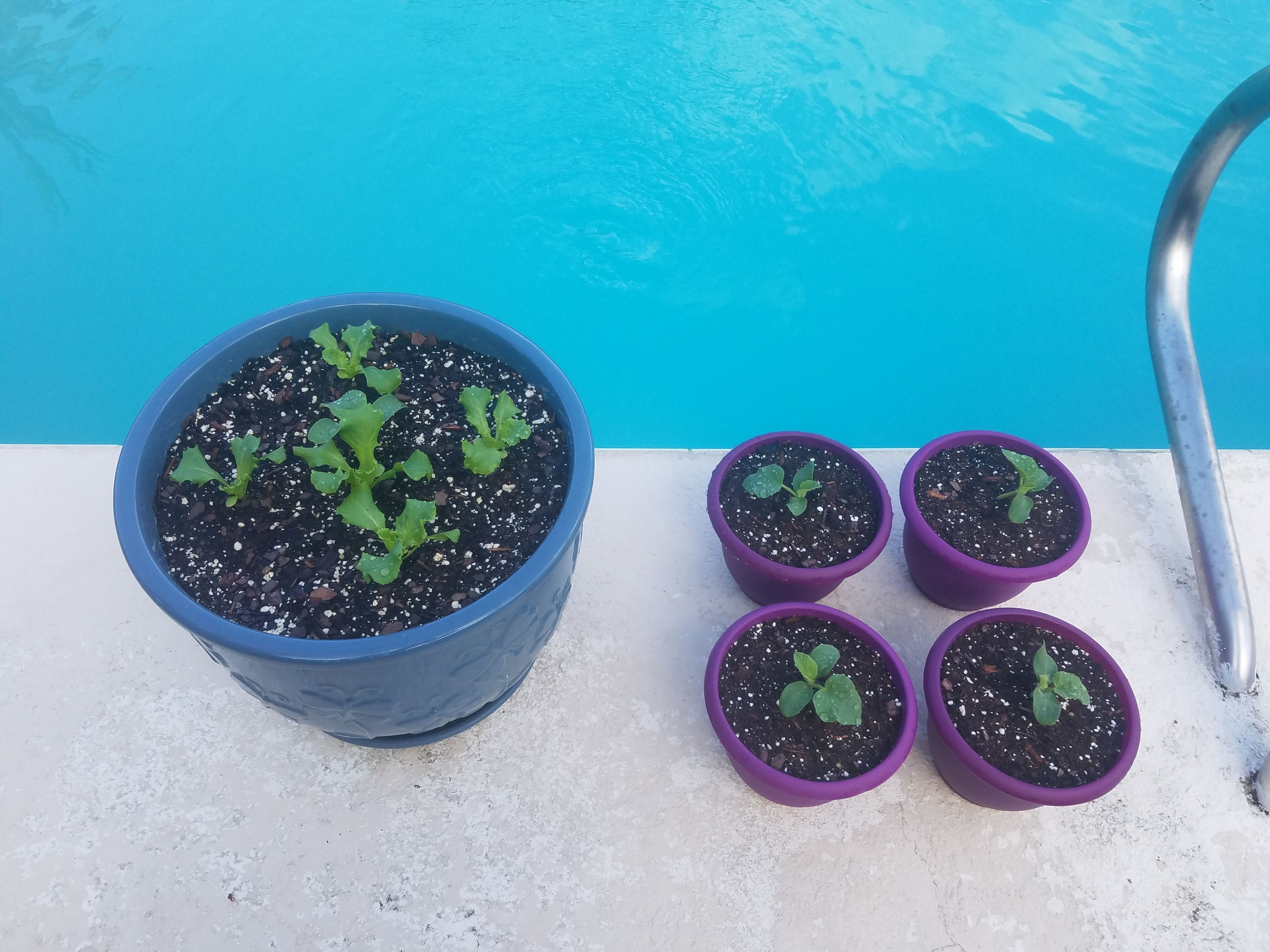 Above on the left in the big blue pot is some lettuce. Below is some more lettuce.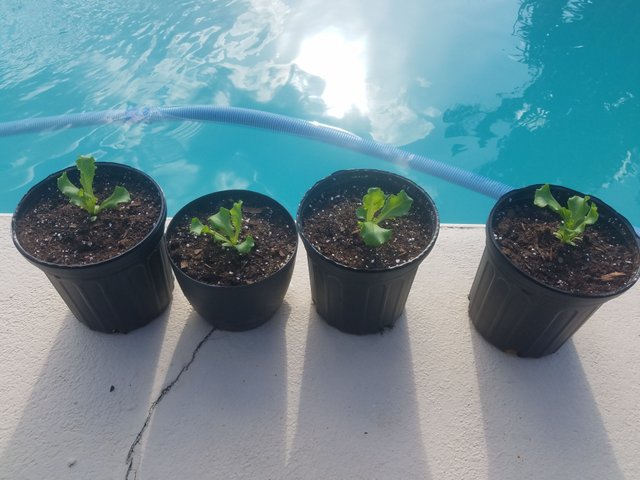 It is important to water your plants when needed. I water first thing when i wake up. Then again mid day. Obviously weather plays a big part. if its cloudy and cool you may not need a mid day water. Rain is a good thing and your plants need the nutrients but extreme storms could pose a threat and should be taken to cover and placed back out once the threat is over.
As you can see you dont need any special tools, spend crazy amount of money, or acres of land to grow a simple garden. Simply start with some dinner scraps. I like growing things that are easy to grow from itself. You can be self sufficient as far as your favorite produce before you know it. Plant seeds from what you harvest and continue the cycle.
Follow for garden updates as well as my family camping blog
Feel frew to ask any questions. Glad to help however i may not have all the answers. Good luck in your endeavor should you wish to start a simple small backyard garden.