A Gig With Crutches
I promised I'll re-do this post as I was drunk when I was trying to do something.
I did that few days ago at lik 5.30AM, lol.
Now I have to write something.
I saw a perfect picture for that.
I wrote in a post few days ago that I almost broke my leg.
And I had to play a gig with my band.
And I had a problem finding my replacement.
That was in September when lots of bands are booked up.
So I had to play a gig on my crutches lol.
---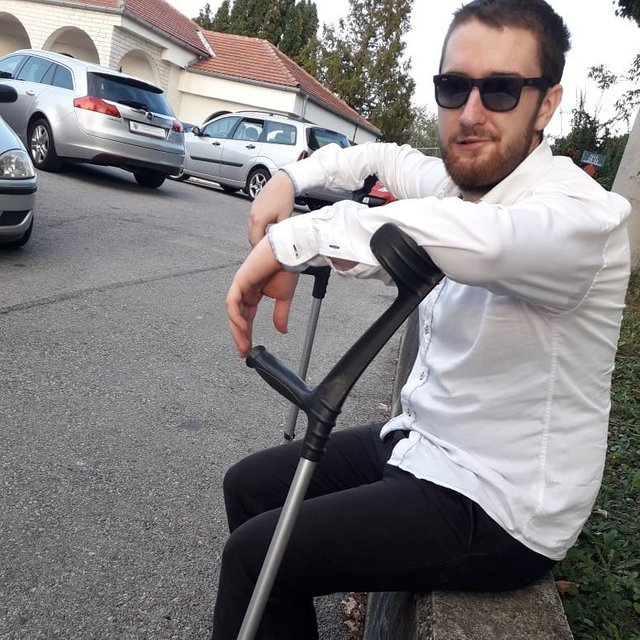 Picture sources: my Facebook site
---
By the way, this was taken by my friend from band when I wasn't looking, lol.
Also, I got a little bit fat when I see it.
I didn't do anything basically for the past month.
And I'm eating a lot, lol.