UBEX - The Global Decentralized Advertising Exchange ICO Information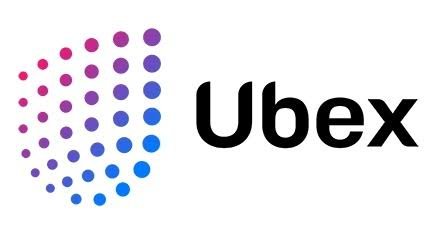 What is UBEX ?
Ubex is a global decentralized advertising exchange where companies advertise effectively, while publishers profitably tokenize ad slots on their resources

The mission of Ubex is to create a global advertising ecosystem with a high level of mutual trust and maximum efficiency.

Advertisers can automatically purchase ad slots using the Ubex system.

Payment is made upon fulfillment of targeted actions by users.

Procurement of advertising takes place in real time using programmatic technology on the basis of neural networks with the application of smart contracts.
Token sale :-
Token sale starts : 21 MAY
Token sale ends : 13 AUG
Ticker: UBEX
Token type: ERC20
ICO Token Price: 1 UBEX = 0.0037 USD
Fundraising Goal: 8,800,000 USD (24,000 ETH)
Total Tokens: 4,000,000,000
Available for Token Sale: 72%
Whitelist: NO
Know Your Customer (KYC): YES
Сan't participate: IRAN, NORTH KOREA, USA
Bonus for the First: UP TO 20%
Accepts: ETH, BTC, LTC
Road Map :-
              Q4 2016

Creation of an advertising platform for promoting Payday Loans.
               Q1 2017

Development of integration tools to link marketing campaigns with publishers' websites.
              Q3 2017

Introduction of an API interface for use by publishers to register advertising space.
              Q4 2017

Addition of new types of advertising tools and customization of widgets.
              Q1 2018

Introduction of advertiser auctions.
              April 2018

Development of the exchange smart contract prototype for the storage of basic information.
              May 2018

Launch of the desktop and mobile Alpha versions of the Advertiser application.
              August 2018

Launch of the desktop and mobile Alpha versions of the Publisher application.
             October 2018

Development of the system's neural core prototype and initial training of the neural networks.
             November 2018

Introduction of smart contracts capable of storing neural network adjacent coefficients in the blockchain.
              December 2018

Introduction of an API prototype for sharing training data in exchange for rewards (data mining).
              January 2019

Launch of the Beta versions of Advertiser and Publisher applications.
              March 2019

Release of the initial versions of operational applications and smart contracts.
Hard cap
24,000 ETH
Soft cap
4,000 ETH
For more information , visit
Official website :- https://www.ubex.com/
Telegram group :- https://t.me/UbexAI