Environmentally friendly transport to the cabin
For the weekend trip to the cabin with my parents I decided we use my car. By using my car we would avoid toll road fees and fuel costs for probably around 1000 NOK. Me being gentleman, I picked them up in their home 30 minutes in wrong direction, so 1 hour extra drive for me. No problem, I like driving.
2/3 of the way we stopped at a Tesla Super charge station for a rest. Used restroom and bought ice cream and little walk. Charged from 40% to 85% (about 200 km) in about 30 minutes. For free. Like electricity in Norway is not cheap enough already.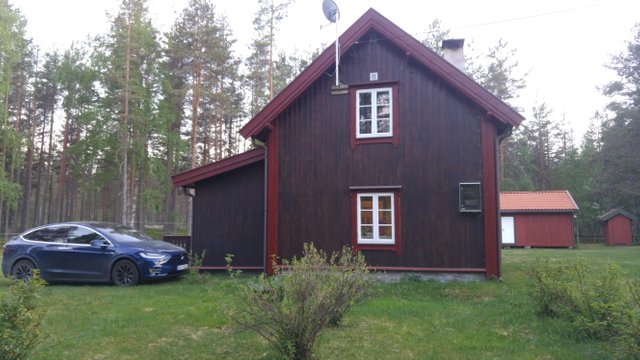 The cabin in the woods. The car is pretty much the only modern thing here.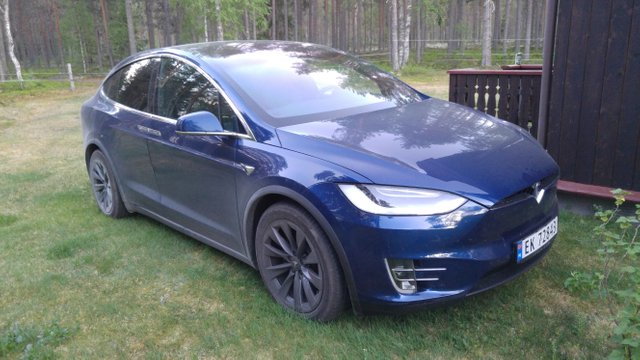 Oh noe. Dirtyyyyy. Is it blue or gray? So much dust and its so warm and dry weather. This baby needs a wash when we are back home.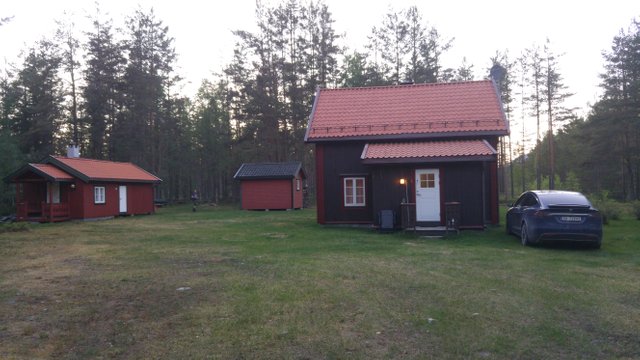 Fits right in. No pollution!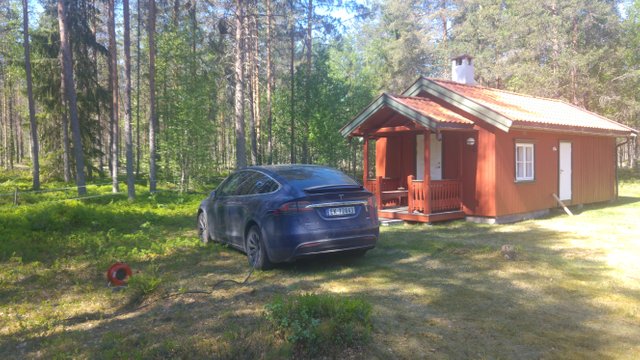 Charging a little bit by slow charge.