Visiting my grandma on mother side on wednesday, like the good old times
When I was studying in college, I came to visit my grandma every wednesday.
She was alone every wednesday because her man take care of a disabled person.
So I came to keep her company for a dinner, a talk, and I also had to work.
Sadly, last year I did not visit her every wednesday anymore.
Now it was time to get back to it. I missed it so much.
She is an amazing grandma. She is very kind, smart, understanding, helpful, cute.
And she make some amazing dishes, like you are about to see.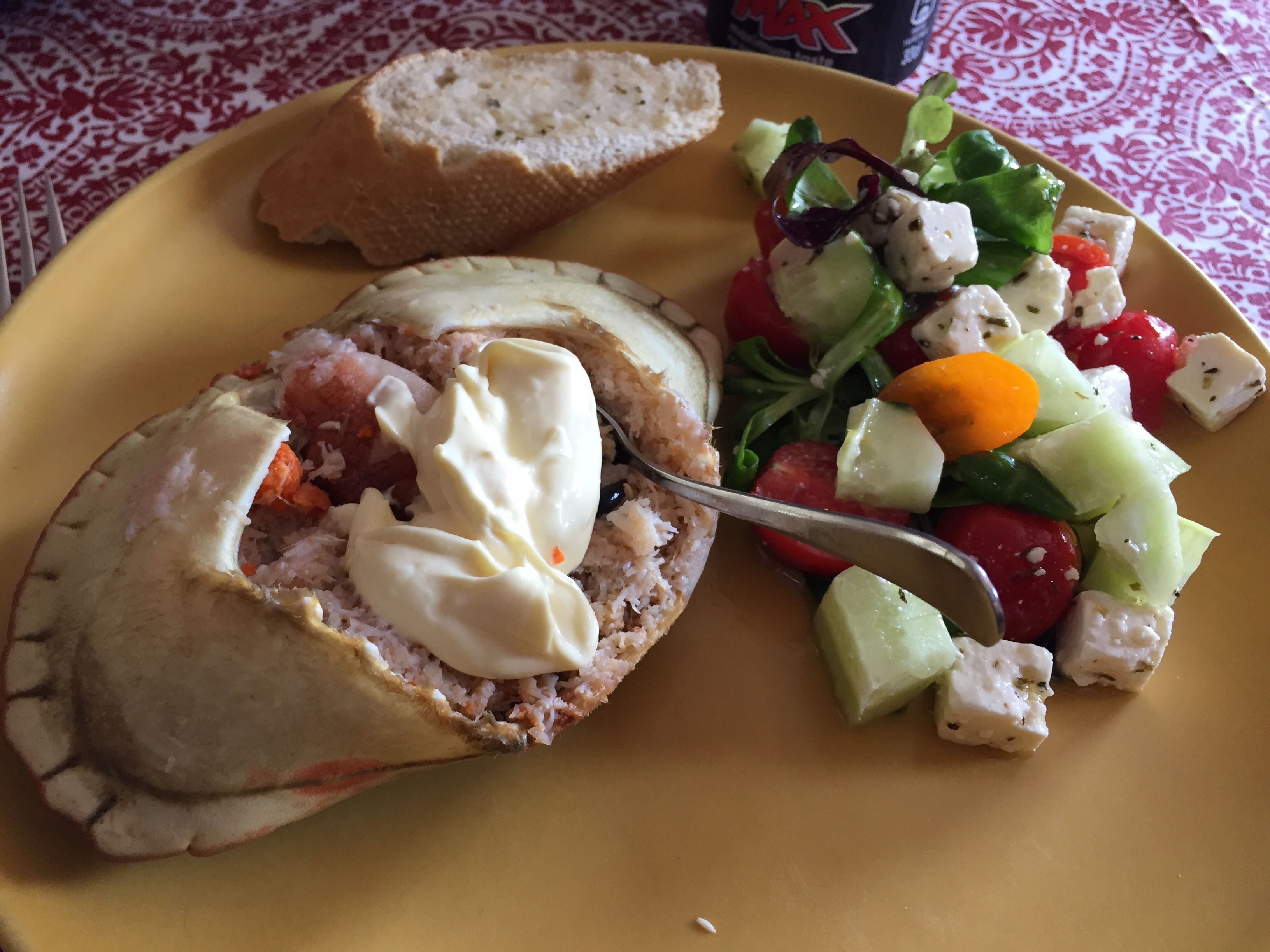 When I came here, I was greeted with lunch. Crab with mayonnaise and salad.
It was delicious.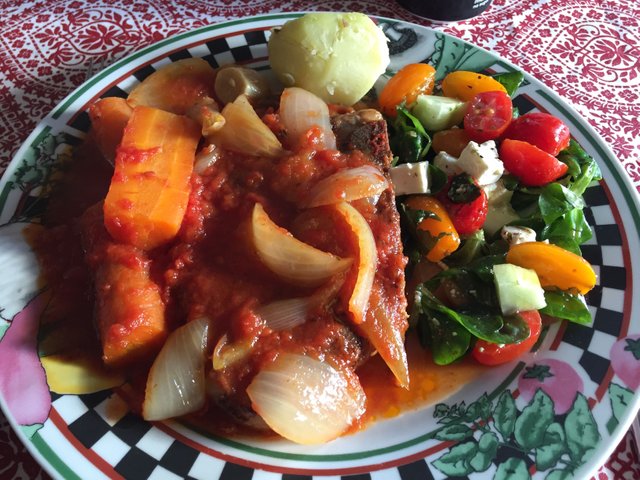 For dinner, pork chop cooked in tomato, onion, garlic and carrot.
Soo much good stuff on top so you nearly cannot see the pork chop.
Very tender, amazing taste. She always make good dinner.
She didn't let me take a picture of her. Because she didn't put makeup :P