666 followers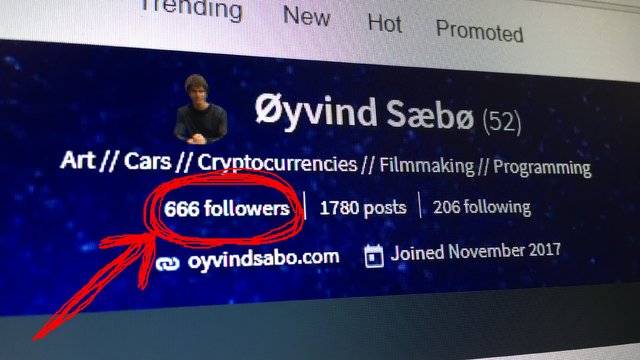 I just noticed that I've reached 666 followers! I always think it's fun to reach a number whose every digits are equal, but 666 is probably one of the more infamous ones.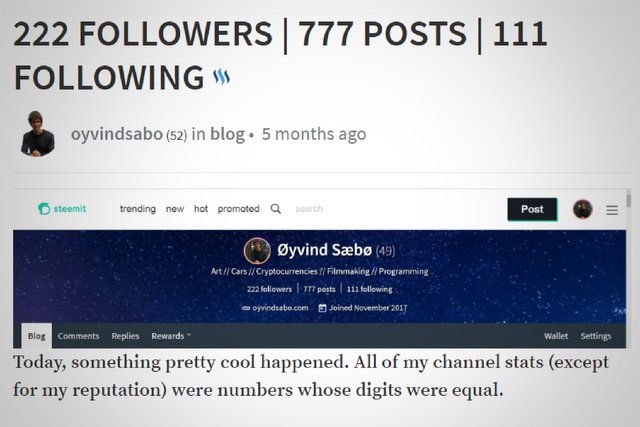 When I reached 222 followers, I published a post similar to this one. I used three months to get from 0 to 222 followers, and since then, I've used eight months to get to 666 followers. While those numbers aren't that impressive, it shows that I've managed to maintain a steady growth despite my occasional periods of inactivity.
Interestingly, @silverbug commented the following comment on my 222 followers post:

Of course, to pass 666 followers, I have to, you know, actually pass it, but now my follower counter has been stuck at 666 for two days.
If there's one thing I've learnt from Steemit, it's to not ask for upvotes. However, my birthday is in three days, so if you want to give me a birthday present, feel free to leave a heavy upvote:)