Foodie's random ramblings
I've done so many things, I don't know where to start and what to tell you.
Let me start by showing you the new logo I decided upon:

Because I do enjoy cherries! This one feels much more natural to me than the last one.
A bonus was that once I was done creating these cherries, I figured I might aswell use them for shirt designs too! So I did that and I will probably share them with you soon. I've done lots of new designs these last few days actually. Some very simple images, also some simple text designs. I wonder how funny text shirts will go.
I'll have to show all of them at some point, but I've been busy designing today and kinda want to log off, so I'll spend some more time on a post like that later.
Not tomorrow though. Tomorrow's a busy day. Well, stressful. The morning is fine, just groceries. In the afternoon I have a job interview. I'll tell you more about that once it's finished, but I probably won't feel like blogging tomorrow.
I might not blog on saturday either. We've got many plans for saturday. So many, in fact, I can't remember them all right now! Barber, shopping, visiting cousins, picking up hubby's best friend, watching The Hobbit extended edition, stuff like that.
Oh, I also made more fudge this week! So tasty! Different versions too. Gotta write that down and share that with you aswell... So much to share...
And this morning, I went for a walk. I was going to walk towards the water, but once I was at the road, I stopped, turned around and decided to go on a little adventure. See, there's this smallish forest on the other side of the road and there's a path leading in there from the neighbouring park. We've never gone there before and I wanted to wait to drag hubby with me. No chance of getting hubby to go for a walk though and yesterday when we drove past, I noticed the grass had been recently cut.
So what the heck, why not just go by myself!
The path was called 'The boots trail' and I was walking on my low, beat up, cut up shoes. What could go wrong?
It turned out to be a nice little walk through the forest. Not many picture moments, because most of the area is pretty dense, but pretty to walk through nonetheless. There was lots of water too, but the most troublesome places were covered with small, fallen logs, so my feet stayed relatively dry.
I think the walk helped me clear up my head a little and I had wrapped my head up well enough to not get a headache of the cold. It's not that cold outside these last few days anyway.
Okay, enough chit chat! I need a pc break.
Hope you're all doing well!
---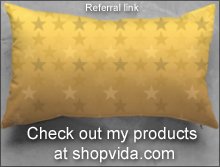 Thanks for stopping by! If you've enjoy this article, try my other sites:
|
Photo shop
|
Design shop
|
Foodblog
|
Pinterest
|
Twitter
|
Patreon
|
Weku
|
|
Check out Mannabase to receive free basic income (ref link)
|