I need your opinion - Bonus material: Another kitchen disaster
I've got something to show you and I need your opinion on it.
I've been so busy this morning, I forgot to have breakfast. I've been messing around in Photoshop and I've also been busy trying out a recipe for turkish delight.
Let's start with the recipe for turkish delight. Basically, it turned out to be a real disaster. It was a recipe for the microwave. This person said she had been using this recipe for microwave strenghts varying between 700-1000, so deciding between my 630 and 900 was easy, I went for 900, which is max for my microwave.
Now I had to microwave the mixture multiple times and add some ingredients once in a while. It went great at first! Milky white mixture was good, then the added lemon and microwave times turned it into a bright, yellow, translucent mixture. Great!
Then, I had to microwave and mix until the mixture became thick enough so that it wouldn't crawl back into the corners. 'This might take a while' the recipe said. So I microwaved and mixed. And I microwaved and mixed some more. At some point, my mixture started turning darker. That didn't look good. I had seen this color before when trying to make candy without a candy thermometer. But my mixture was still not thick enough. So I microwaved some more.
When I opened up the microwave again, There were even more bubbles than there had been each and every time before. Higher too. So high, it turned out, that it had boiled over.
So, now everything was sticky! I took everything out and finished the next step of the recipe just for the heck of it, though it really doesn't taste anywhere near how it should be tasting. Then, I took out the loose parts of the microwave, feeling very lucky it has this loose turning disk which caught all of the sticky mess, and I started cleaning. Most is in my dishwasher now.
Bah!
So that was my cooking disaster. No more microwave turkish delight for me, I'll just try cooking it on the stove next time. The thing is, this recipe called for a lot of sugar and I am almost out now, while I still wanted to bake this afternoon. So I'll have to go for a sugarfree or 'lower on sugar' kinda thing. I guess that's good, seeing as that is how I started out my journey into baking after all.
The other thing I have been doing this morning, and the thing I need your help with, is this image I made in Photoshop.
I have been wanting to make some kind of 'logo', name kinda thing to place on... well, whatever. A while ago I created one I could put on designs as a sort of watermark if I ever wanted to, but that didn't hold my complete Playfulfoodie name on it, so that wouldn't do.
This morning, I made this:

Ofcourse the original is much bigger and a png without background, but this is just the example image.
Now I would love to know what you think of this. Should I keep it? Change certain things? Throw it out and start fresh?
I'd love to hear your thoughts!
---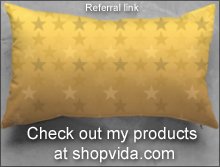 Thanks for stopping by! If you've enjoy this article, try my other sites:
|
Photo shop
|
Design shop
|
Foodblog
|
Pinterest
|
Twitter
|
Patreon
|
Weku
|
|
Check out Mannabase to receive free basic income (ref link)
|