The Daily Top Authors: Discovering Great Content Creators #1
Rainbow tokens are passive income tokens for investors who receive 90% of our curation rewards that are distributed weekly in form of STEEM. A sale price of 1 RAINBOW = 1 STEEMP has been established and will be maintained. The sale of tokens will be used to turn it into Steempower and perform curations.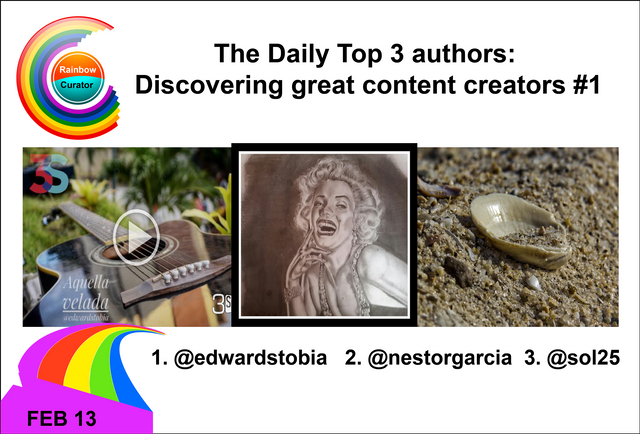 Top 3 Selected Authors
01 Autor: @edwardstobia
Original Song "Aquella Velada // That Evening" - by @edwardstobia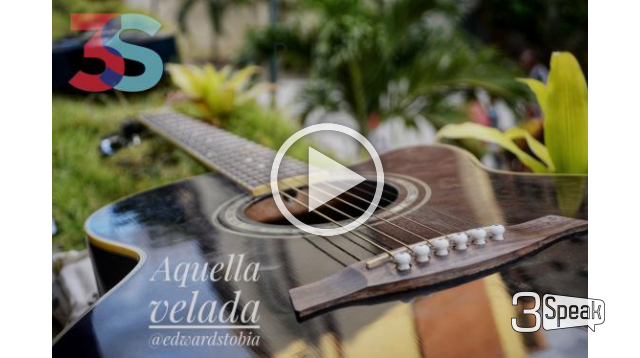 I have you in front of me and I'm tied, my fingers bleed, my soul cries. I hear you laugh, I see you live. Withering I longing for your tears. Waving the wind, you're escaping. Free from the prison of my existence. I see you coming, but you never arrive. And the void grows, it only grows. Now I say goodbye, even if it is one more lie. You will be engraved in the flames conceived that evening.
---
02 Autor: @nestorgarcia
LEARNING TO GIVE DRAWINGS REALISM / MARILYN MONROE TAREA #3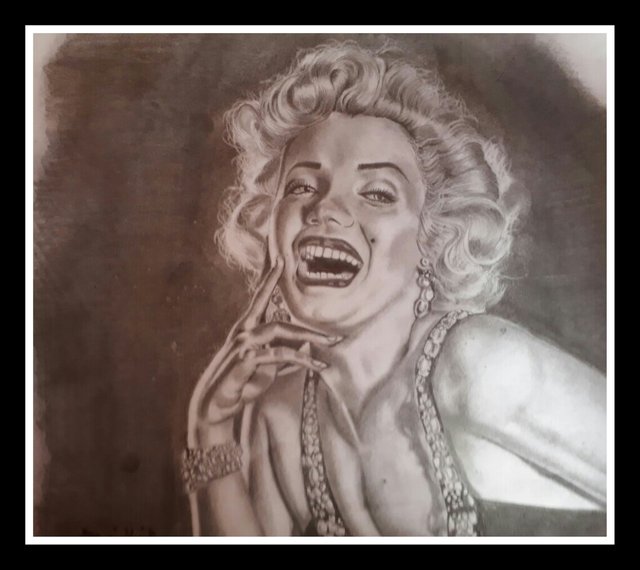 We continue with the task of progressing in the modality of realism, it is a goal that I set a couple of months ago when I looked at the work of an urban artist, who gave me some indications to start doing this kind of art. I remind you that I am not an expert in artistic matters and that is why I am still learning new techniques. For the occasion I took the reference image shown on the right, Marilyn Monroe.
---
03 Autor: @sol25
Conchas de Moluscos - [En] Mollusk Shells | Verano 2019
Each time we go to the beach and rest on the sand, I begin to observe everything around me and especially what I am so comfortably resting on. When I want to take some photos, I usually look for those that attract me, like these mollusc shells that are all over the place, or at least that's the way it is on the beach I visit, called Tavira.
---
How to get Rainbow Tokens?
There are 2 options to get Rainbow investing tokens: The first one is by purchasing them on steem-engine (RAINBOW) and the second one is by delegating Steem Power to
@rainbow.curator
.
Delegators will not receive rainbow tokens but will receive rewards corresponding to their delegation (If you delegate 100 SP you will receive weekly rewards as you hold 85 rainbow tokens).
Sincerely yours,
Rainbow Curator Team