Why we get angry and what to do about it
A Review of Why we get mad -- and why it's healthy, a TED talk by anger researcher, Ryan Martin.
---
"Thus is Uneasiness the first Spring and Cause of all Action; for till we are uneasy in Rest, we can have no Desire to move, and without Desire of moving there can be no voluntary Motion." Benjamin Franklin in A Dissertation on Liberty and Necessity, Pleasure and Pain
---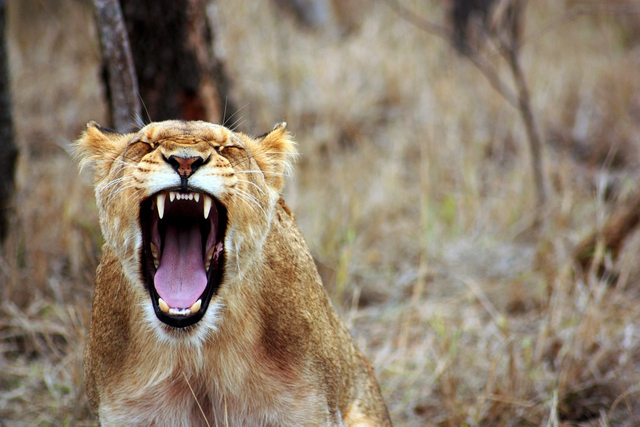 pixabay license: source.
It's hard to believe that it was already more than two weeks ago when I included the TED talk by anger researcher, Ryan Martin, in my article Science and Technology micro-summaries for June 15, 2019. I thought it was a good talk, so I wanted to come back and dedicate a full article to it. This is the first time I've had a chance to sit down and focus on it.
In the talk, he jokes that his job as an anger researcher gives him the opportunity to collect long lists of things that irritate his colleagues, and also that an evil genius trying to create anger in society would probably design something that looks a lot like the modern commuter roadway experience. He also goes through some of the specific examples that make people angry, including losses by sports teams, chewing too loudly, people that walk too slowly, and roundabouts, as well as larger issues like racism, sexism, and bullying. Noting that anger occurs at some of the worst of times in our lives, but also some of the best, he suggests that anger can be a powerful and healthy force in people's lives. It doesn't have to be the problematic influence that most people believe it is.
He goes on to describe how those specific examples fit into major themes. He says there are three aspects to anger: (i) the provocation; (ii) the other things that are going on at the same time; and (iii) how we interpret the provocation. The provocation, he says, is usually something that we think is unpleasant, unfair, avoidable, and that we feel helpless to change. He also notes that anger also frequently accompanies other emotions like sadness, loneliness, or even hunger or fatigue.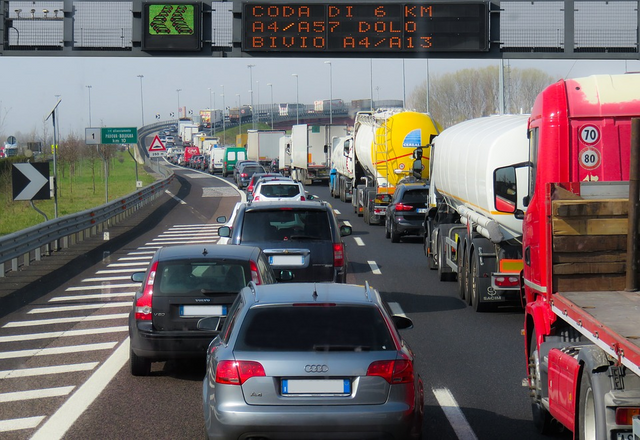 pixabay license: source.
However, he goes on to suggest that the most important aspect of anger is the way we interpret the provocation. The primary appraisal is when we decide if an event is good or bad, blameworthy or not, fair or unfair, and whether it is punishable. The secondary appraisal is when we decide how bad it is. He illustrates this with the example of being caught behind a slow driver when out for a Sunday drive vs. being caught behind the same slow driver on the way to a job interview. In general, a person on their way to a job interview is far more likely to experience anger than the person on the Sunday drive.
Next, he points out the types of behaviors that contribute to chronic anger. These include: catastrophizing - seeing things in their worst possible light; misattributing blame - blaming the wrong person (or even objects) for things that happen; overgeneralizing - seeing patterns where there are none; demandingness - putting one's own needs ahead of others; and inflammatory labeling - the practice of mentally or verbally belittling someone with a derogatory term.
In closing, he points out that anger isn't always irrational, and it exists for an evolutionary reason. It exists to alert us to injustice. When our ancestors were evolving, the way they resolved anger was through violence. That's usually not appropriate in today's society, so the modern person must learn new techniques to respond to injustice in productive ways like protesting, letter-writing, volunteering, donating to charity, creating art or literature, or a host of other activities.
The talk is only about 13 minutes long, so if you haven't yet seen it, it may be worth your time to click through and view it.
---
Thank you for your time and attention.
As a general rule, I up-vote comments that demonstrate "proof of reading".
---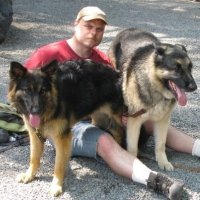 Steve Palmer is an IT professional with three decades of professional experience in data communications and information systems. He holds a bachelor's degree in mathematics, a master's degree in computer science, and a master's degree in information systems and technology management. He has been awarded 3 US patents.


Steve is also a co-founder of the Steem's Best Classical Music Facebook page, and the @classical-music steemit curation account.
Follow in RSS: @remlaps, @remlaps-lite