First week of functional training
About 2 weeks ago we met with tree friends to eat and share a talk, during that afternoon we could talk about many topics, but we stopped on a particular topic. We stopped to talk about the improvement that one of them had in terms of his physical image since he had started to see a nutritionist and started to follow a diet, starting in mid-2018 with almost 130Kg and currently having a little more of 99Kg, in that conversation he told us that his doctor had suggested that to keep moving forward it was time to start doing physical training.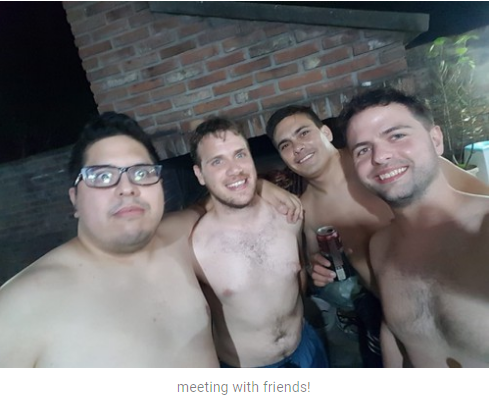 That's how the night went by and I wanted to see how I could help him and motivate me to do something as well (although I play football 2 or 3 times a week I do not do some training to tone muscle) so I I proposed to start some training, he wanted to go to a gym to work with machines, but talking to him I could convince him that the best thing for him in his current state was to do something aerobic, my first proposal was to do a training of recreational kick boxing (I mean without physical contact with others) but we did not get a schedule in which we could both attend, after being searching for between 10/15 days we found a new training place where they gave classes of "functional training" I knew very little of what This was but I had an idea more or less, we found out the schedules matched us perfectly, so we started.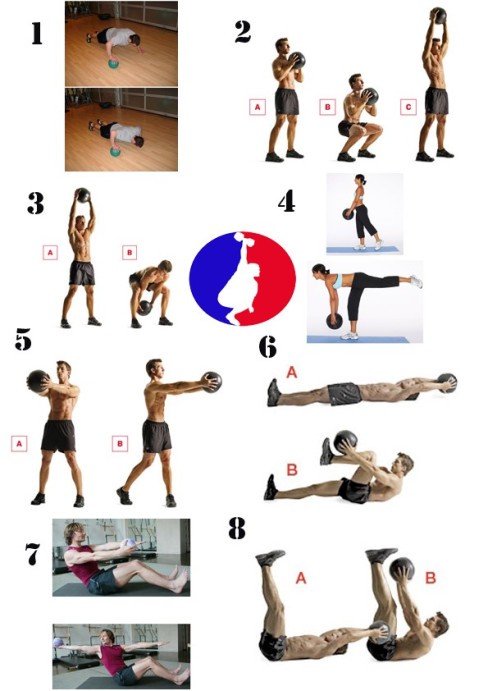 Functional training is a post-type training where you have a round of exercises with a short period of recovery between each series, in which the weight of the body or some accessories with little weight is used, thus avoiding some injury by a bad effort, for what I could read is a very good type of training, either to reduce the risk of hypertension, but it will also help us if we have jobs in our daily life that require strength.
I leave an image taken from the internet so that you have an idea of more or less what a circuit would be.
We mix these exercises with trotting and running for a few meters at full speed and walk to recover the air, the complete routine lasts about an hour and in the classes they vary the exercise to work different things every day.
This first week has been very demanding for us, especially for my friend Martin who could not finish the classes due to exhaustion, lack of exercise and overweight made it too much effort for him, but the good thing is that he is motivated and I'm sure that in the short term you will be able to see great results.
For my part I am very motivated, I will see if in the next publication I can upload some photos or video of us doing the exercises.
Greetings to all!