This is my first month anniversary here on Steem and to sum up all I have learned and discovered, I have decided to make a simple Top 10 list of my Steem Favourites. I am not keeping it strictly to ten and I will be having more than one project/dApp/initiative under one list item or category if you will. This list of my favourites is summarising my month long journey and might be a piece of good information for someone who has just found the place and doesn't know quite what they are looking for let alone know where to find it.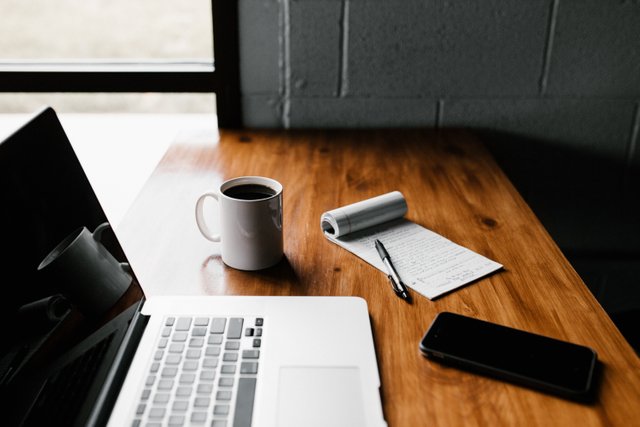 Photo by Andrew Neel on Unsplash
1. Front-End
I'll be dividing this into two simply because I am using different front-ends on desktop and on mobile. I haven't found one what works well enough on both for me. All the web-based options that I have tried out are mobile friendly, however, for some reason, none of them has an option to see comments under posts.
Steempeak
I believe I have tried out all the major front-ends and at the moment on desktop, I have settled for Steempeak. Purely because of its functionality - the ability to schedule posts; creating templates for posts; built-in analytics tools; the explore tab (which is currently in beta) which lets you favourite authors, curators and topics for quicker browsing. It' more difficult than you could imagine deciding between all the options out there: Steemit seems to be most used and a default option for sharing links to posts; Busy is easier on the eye but is still in beta not as functional than some others.
Partiko & eSteem
I still find myself switching between Partiko and eSteem. There is no clear winner here: one is slightly quicker than the other but doesn't always show tables or smaller images correctly. The other one doesn't update your feed without you force closing it and reopening it. One has an option for markdown and images when leaving a comment, the other one doesn't. Switching between them is definitely not ideal, but I suppose we have to learn to live with what we've got.
2. Steemworld
Steemworld from @steemchilleris is an amazing tool with a very detailed view of the chosen account. For me, it is the best place to have a condensed overview of everything happening with my account. I can see the summary of all the author and curation rewards; I can see my current voting power and resource credits (very important for a beginner, you can read about it here how I found out about it in a hard way); votes coming as well as going out with their monetary values (I suppose I am a bit of a control freak and like to have an overview); easy to see all the mentions and so much more. I find myself going back to Steemworld daily and sometimes using it even more than any of the front-ends.
3. Actifit
@actifit is one of the very first dApps I came across on the Steem blockchain and is probably one of the most fun to use. Actifit motivates you to live a more active life in rewarding you for your daily activities - you don't have to be an athlete or super active, all it takes is minimum of 5k steps a day. For a beginner, it is a no-brainer and an absolute best way of starting to get some semi-decent upvotes which are more than just $0.001 or worse. On average once in three to four days, you can boost the upvote you get from Actifit by exchanging some of your acquired AFIT tokens for an approximately $1 upvote from Actifit. Try getting those from anywhere else if you're just starting and have no followers or friends yet. It is up to you how you want to use it - I, for instance, have started posting my daily activity reports as part of my ongoing Daily Snappfeed series with photos of anything and everything that has caught my attention during that day.
4. Steembasicincome
@steembasicincome is a social experiment and initiative to get everybody started on earning some basic upvotes. No matter how senior or junior, it is very easy and inexpensive to get started, plus there is plenty of daily giveaways and competition to earn more SBI shares for more valuable upvotes.
5. SteemWallet
SteemWallet is just a clean looking and open source mobile wallet app from @roelandp for both STEEM and SBD. I much prefer it over the browser plugins or builtin wallets in the front-end applications because it's simple enough to use and is similar to all the other mobile crypto wallet apps I have previously used.
6. Steemitworldmap
To date, my main posts are about travelling and Steemit Worldmap is a website that lets you add your posts onto a map. It is great for finding travellers articles on Steem about specific places plus they curate travel posts in their daily Travel Digest plus there is a chance to get featured and noticed. A lot on this blockchain is about getting noticed and it is crucial to find communities who you can support and who will support you in return just like @steemitworldmap is for travel bloggers.
7. Blocktrades
Essentially Blocktrades is to exchange your STEEM and SBD to other cryptocurrencies or vice versa. I have used @blocktrades to jumpstart my Steem journey. Of course, you can start on Steem for free, but a little investment can cut unmotivating low curation income and otherwise undervalued redfishhood (having less than 500 SP) much-much shorter.
8. Communities
There are so many great community initiatives to get new steemians started, finding them can, on the other hand, be a journey on its own. These are some amazing communities I have stumbled upon or have been recommended to and I will try continue to be a fully functional member.
Community and initiative from @mermaidvampire and @cadawg who have made it their mission to boost Steem beginners' growth.
Redfish Power-UP League
Organised by @paulag this community or league is helping anyone with less than 500 SP to start growing. Membership does not cost anything and all you have to do is be part of a community supporting others who will support you in return. I only managed to be part of this league for a week before I reached 500 SP and graduated to move to the next league meant for minnows.
The Minnow Power-UP League
Similar to Redfish Power-UP League, this is another mutual support community from @steemcommunity whose main purpose is to help Minnows become Dolphins. Every week a leaderboard is posted where members measure up against each other based on the growth. To be part of this, you would first need to graduate from Redfish league and become a Minnow.
The Curation and Engagement Leagues
From @abh12345 we have another interesting project which is pushing for better quality engagement within the community. All you have to do to get started is to leave a comment under any of the league posts.
9. Games
Steem does not have to be just constant blogging and posting. It is too easy to lose yourself in the process and forget that the whole thing is to have fun and earn a little in the process.
A space exploration game, still in its early stages with lots of new features coming up in the future. @nextcolony is a great way to get in the conversation with other players and build bridges with other Steem users.
Although @steemmonsters game needs an initial $10 investment to get started, it is absolutely worth it. I can see how it is possible to earn this money back by selling cards you win as part of the gameplay. I have only recently started playing this and don't know fully how it works, but I do find it an addictive and fun way to spend time.
10. Steemauto
SteemAuto a tool to automate some of the repetitive actions on the blockchain. For instance, it is the place to go to follow the curation trails or to automatically upvote certain authors. Just like on Steempeak, @steemauto allows you to schedule posts. Another great feature is automatic rewards claiming. I am not sure why Steem has been designed this way, but all the author and curation rewards need to be claimed in order for them to become part of your SP or wallet balance.