Bye Bye Tiny
Well, it's been fun. Hasn't it?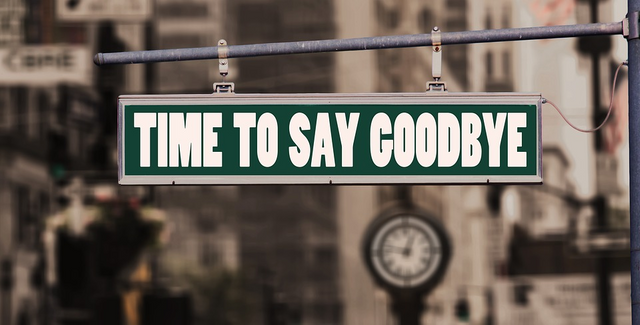 Image: Courtesy of Gerd Altmann via Pixabay
Wait! What? You're leaving?
Did I say that? Nooooo. I'm not leaving. I was just saying it's been fun, my time spent with you guys on Steemit. And it will continue to be so. The only thing I'll be saying goodbye to is the name @tinypaleokitchen.
Fooled you, didn't I?
So why the change of heart name?
Well, you know, the Ten Commandments of Steem? Seven of those say, "Whatever you do. Don't lose your owner key." You must have heard of them.
Well...
Yeah. I lost my owner key. My man and I have been moving as well as slowly renovating our new home, and somewhere along the line, my keys got misplaced. I suspect some helping hands (possibly related to me or D) tossed them, not knowing what they were.
You see, I was so paranoid I only kept hard copy versions of my keys in various places. Thanks to a streak of luck, I did manage to recover the active key, so I still have access to the wallet. That's why I'll start powering down this account and transfer the contents of the wallet over to the new account.
That one would be @jasminearch. From now on, my posts will appear from that account. Hope to see you there!
P.S.: Don't do what I did. Don't be the idiot that loses their owner key. ;-)
Hugs
Tiny