Lovely Surprises
Last weekend was D-day. We finally moved into our new house for real. It's been a gruesome week with a lot of hard work.
The Great Greenhouse Battle of '18 came to its final conclusion after I formed an alliance with D, who took the welded frame apart.
We've found a few not too pleasant surprises like old lead pipes that were no longer used and very much in our way. So D and I decided to rip them out. But Sus, the old man who lived there had insulated them. Enthusiastically.
With glass wool so old it disintegrated at the slightest touch. Covered with tar paper tied in place with bale strings. Covered with old feed bags from the livestock he kept in the olden days. More battle strings. Layers and layers of this construction atop one another.
sigh
The fact that we'd start out with no running water and little or no power outlets was no surprise. But running water ended up coming from the places we least expected.
A leaky kitchen roof and a few cracked roof tiles above our bedroom were not exactly the running water we hoped for.
I would have loved a steady water supply. But preferably one I could turn on and off at will. And not in one of my kitchen cabinets.
But the place got us some nice surprises too. Our back lane, next to the barn, is bordered on one side with poppies, my favourite summer flowers.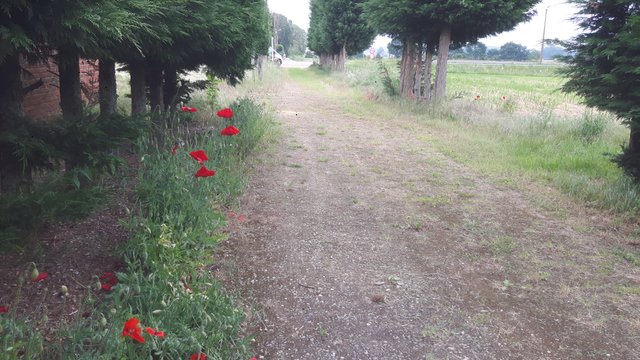 Big, fat and a lovely shade of red, they seem to me like a prayer, a wish and a smile all at once. Don't mind my sentimentality. I've been reading Anne of Green Gables. :-D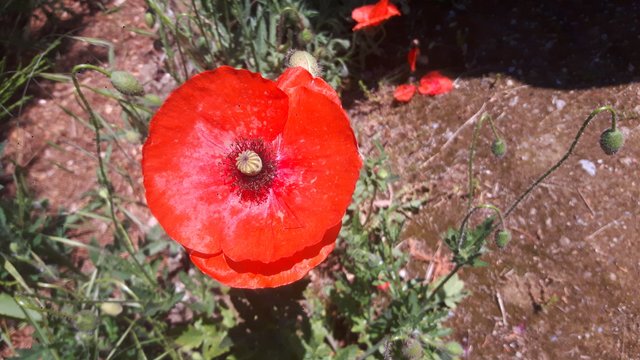 But aren't they gorgeous?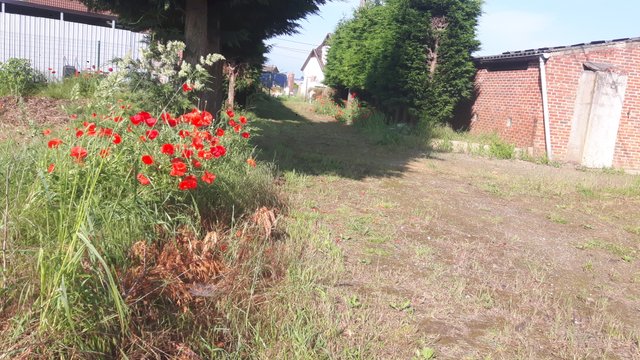 And look at the fat little bees tumbling in and out of the flowers. I do love bees, even if wasps scare me to death.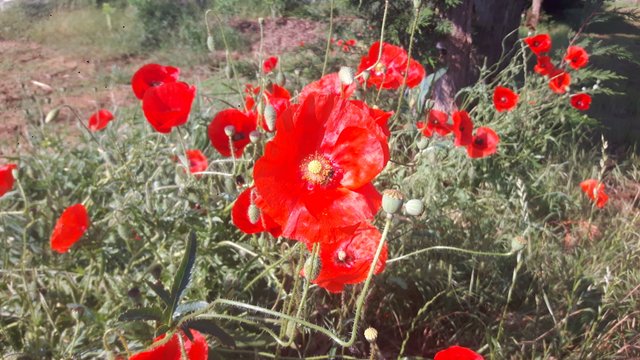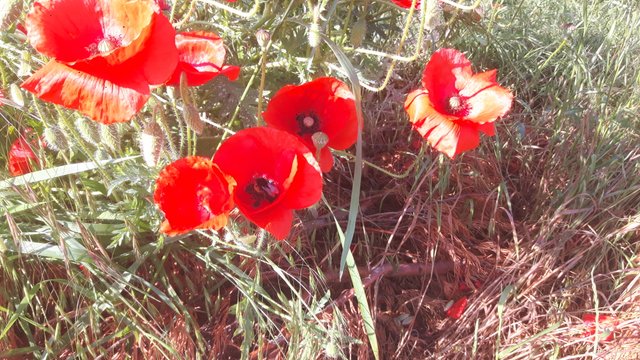 And to top it all off, a rose bush, a bit in need of trimming but very pretty all the same, grows at the entrance to said back lane.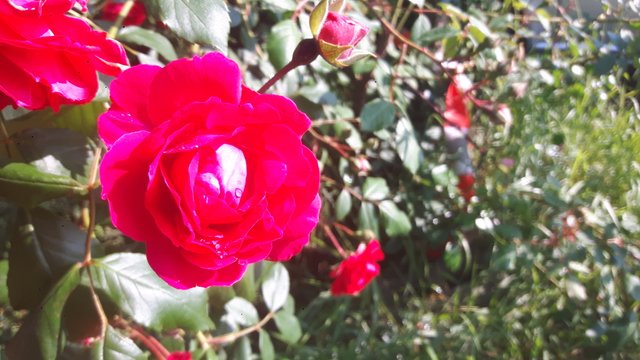 Luscious roses, the colour somewhere between pink and red, covered with dewdrops...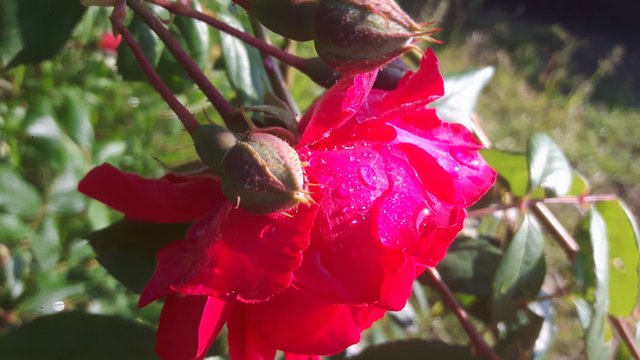 Who needs diamonds when you can have dewdrops?
Cold water or not, I think I'll like it here.
Hugs
Tiny
If you would like to read some of my work, feel free to have a look around on my off-Steem blog page by clicking the banner. My library there contains all of the pieces I've written since starting my blockchain adventure.