💡 Tutorial: How to use the SteemPress Plugin for Wordpress Blogs?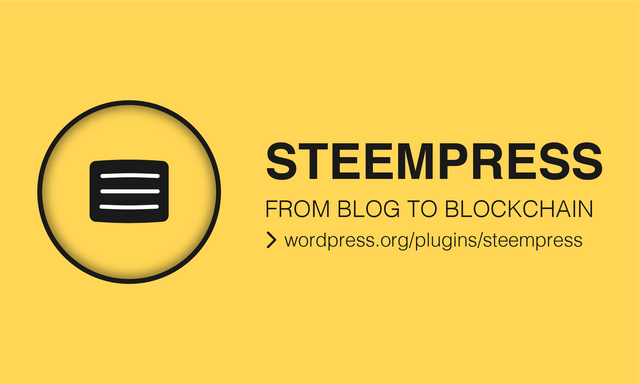 This is my first article with the SteemPress WordPress Plugin by @steempress-io to test out this useful Plugin. I will take screenshots of all steps for you, so that you have a step by step tutorial how you can use this nice Plugin too.

At first setup your WordPress blog and if you don't know how to do this, a very simple way is to buy a domain at United-Domains. They are offering a very easy setup with just a few clicks. Im using the German version of United-Domains, but I think the functions are the same with the English version.
At first you have to buy a domain and then just click on the "Config" button in your domain portfolio to setup your Wordpress blog with just a few clicks.
You can find the option "Wordpress Blog" after clicking on the "Config" button for your domain in your domain portfolio: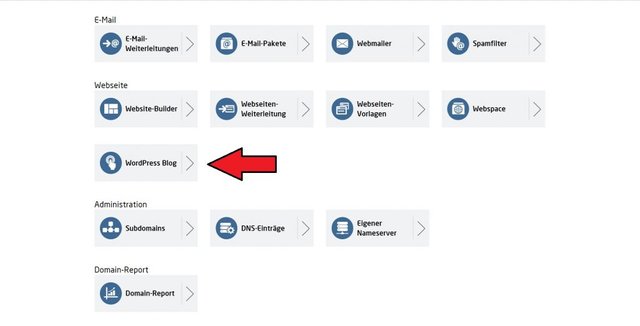 Then you just have to click the button for setup your Wordpress Blog for the domain and you will receive a admin-link & you can create user datas for login in Wordpress as admin to edit it and writing articles: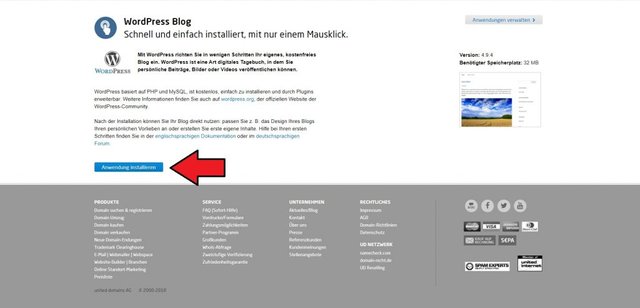 The next step is to install the Steempress Plugin with just a few simple steps.
At first click on "Plugins" in your admin area and search for "Steempress":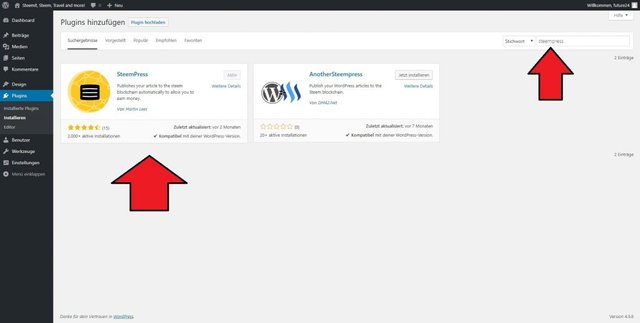 The next step is to click on "Installed Plugins" and then on "Settings" at the Steempress Plugin: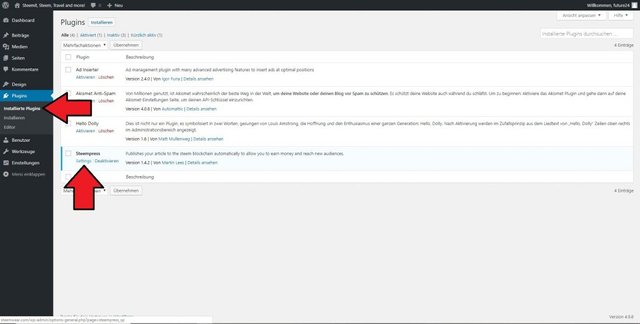 Now you can add your Steemit username and your private posting key to the Plugin, so that your Wordpress Blog articles can be published on your Steemit blog automatically: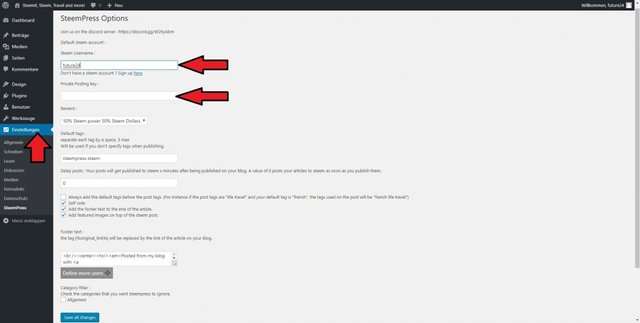 Info: You can find your Private Posting Key in the "Wallet" area of your Steemit account, by clicking on "Permissions".
Now you are ready to create your first article on your Wordpress Blog and it will be published on your Steemit blog automatically and if you don´t want this, you can just remove the hook in the field "Post to Steem" on the right side.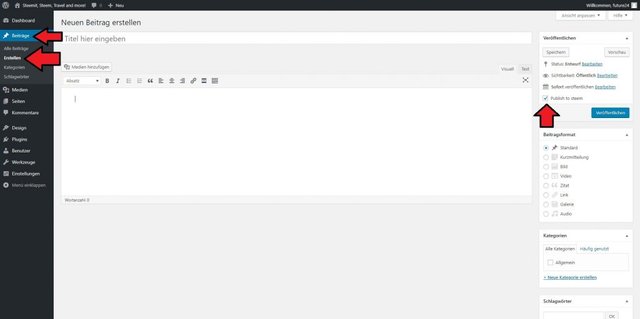 Best regards and hear you!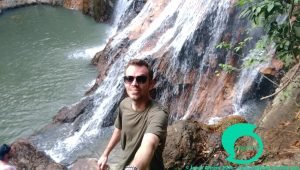 ---
Posted from my blog with SteemPress : http://steemwear.com/?p=4
---