bmy.guide: Travel and Tourism just got Better

The travel industry is a big sector of the global economy that cannot just be taken with levity. People have several reasons for deciding to their various chosen destinations such as for vacations, study, festivals and even ceremonies. This makes it mandatory for all humans to have a specific reason or the other to decide to travel to another particular location.
Having said this, I need also point out the tremendous development that has been happening in the industry. If you would take a flash back to about 60 years ago when there was no internet technology yet, humans didn't have the advantage of proper planning for their travels or adventure, but all thank to the technology of internet, we can now we can now successfully plan for our journeys and vacation easily without moving an inch through online booking platforms.
There are several advantages that online booking platforms have brought to the world of travel but as much as these advantages are, this sector is still being well known for lot of inadequacies which includes;
Excessive ads on most booking sites
Long and complex booking processes
Unavailability of payment options for booking and
Lack of social interactions between travelers.
It's in lieu of these problems that a group of professionals have come together to improve tremendously the experience of travelers by creating bmy.guide platform which will serve as a search engine for the natural environment and also a social medium platform which will allow travelers interact with each other.
Introducing bmy.guide
bmy.guide is a search engine platform that's dedicated towards creating a gateway to unique travel experience which is unlimited by any form of language barrier for all travelers.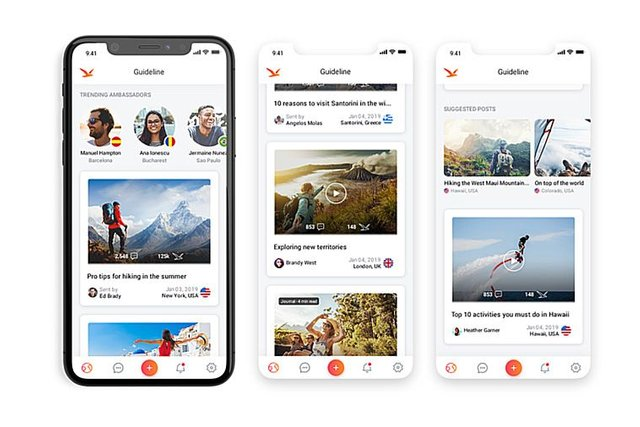 This means as a traveler, you can now easily research, find inspiration, book, plan and share your travel experiences in one single platform. Isn't that awesome?
What awesome features are there on the platform?
Search feature that allows you discover any destination around the world which can also be ranked by travelers
Ability to share your travel experiences which in turns inspire others
Availability of chat feature which lets you connect with locals, travelers and service providers
Marketplace that allows you to enjoy deals from global vendors or travelers like you
Availability of mobile app for both iOS and android which allows easy access to the platform and
Top security measures put in place to ensure the maximum safety of the platform.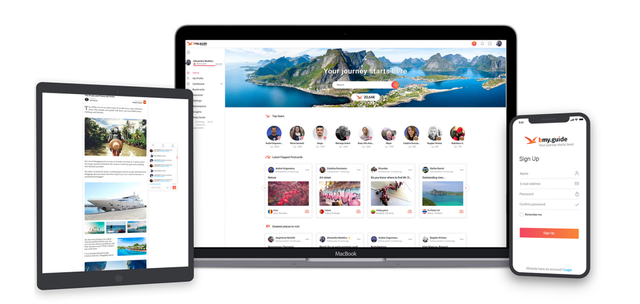 Why should you choose bmy.guide over its counterparts?
Easy to use and user friendly
Meet and interact with other travelers in the world
No Ads
Availability of incentives for published contents and
Marketplace for all users globally.
Token Details
Just as we all know that most blockchain projects have their own native tokens which serve as the fuel of their platform, bmy.guide has also created its own utility token (GUIDE) which is an ERC-20 based token with a supply of 10,000,001GUIDE while 6,000,000GUDIE will be made available for token sale. This token has several usecases on the platform which includes; Use for subscription, payment for products and services, joining unique marketplaces, immediate transfer of funds and incentivizing of users to increase the quality of the platform.
Conclusion
bmy.guide is made up of a competent, experienced and also hardworking team who are constantly bringing up new developments to improve the travel industry, hence the idea behind creating the platform. It's of no doubt that with all the features embedded in the platform, bmy.guide will surely allow its users to admire and also keep their adventures in an interesting and easy to use format which in no doubt will encourage social interaction, hence making travelling and tourism more exciting and fun-filled. This in my own opinion is not a project to miss out for anything, however, I will like to remind us to be diligent enough to make more enquiries and get more information about the platform.
For more enquiries and information, kindly check the following links;
WEBSITE
TELEGRAM
WHITEPAPER
ANN THREAD
FACEBOOK
TWITTER
MEDIUM
INSTAGRAM
YOUTUBE
My Bitcointalk Username: amusanmikel2
Bitcointalk Link: https://bitcointalk.org/index.php?action=profile;u=2305577
ETH Wallet: 0x56E19a3DcaF241667FbFb0Dd370a3046b6Fd13b5