Binance Coin (BNB) reached its all-time high of $ 284
Binance Coin (BNB) increased by more than 100% in 2 days, reaching an all-time high. BNB rose as high as $ 284, currently trading at $ 262. This increase in 2 days made the investors happy.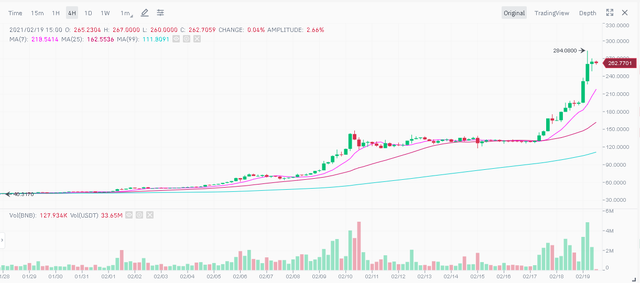 If we look at the reasons for this increase, the recent increase trend in cryptocurrencies is effective, but there are other reasons. The most important reason for the increase in BNB is the increasing use of Binance Smart Chain. While the number of daily transactions on Binance Smart Chain was around 300,000 last month, today it has approached 2,500,000.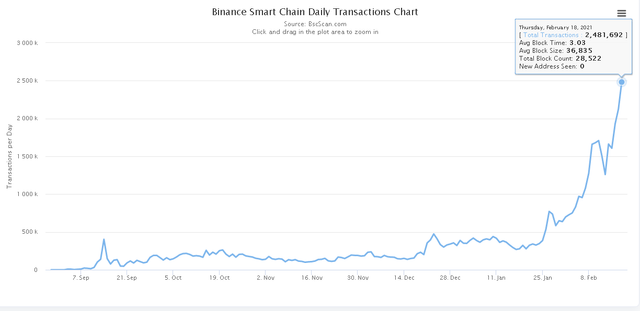 Increasing transaction costs in Ethereum and lower transaction costs in BNB are also important factors. Due to the low transaction costs, BNB outpaced Ethereum in daily transactions. In addition, BNB can be used in different ways within the Binance exchange. For example; Those who have BNB pay less commission, those who invite their friends earn more. With BNB staking, they can benefit from other ways of return. All of these enable the BNB investor to increase and the price to increase.