Bintex Exchange. An Exchange with a unique features.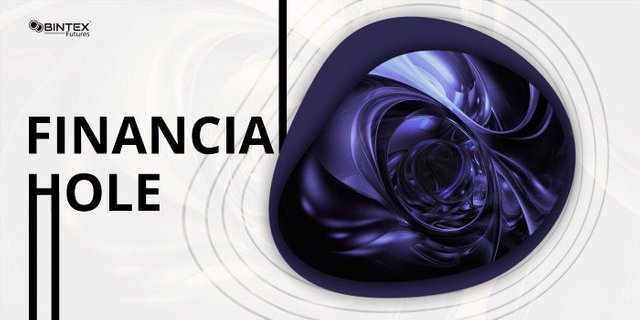 The introduction of blockchain technology has brought a tremendous transformation to different sectors of the global economy. Leveraging on the innovative features of the blockchain technology which include Transparency, trust, reliability, Decentralization and efficiency a lot of projects have been linked to this technology.
The challenge however, is the fact that a large percentage of the world's population is yet to adopt this technology and the use of cryptocurrencies in their everyday spending. this has cause a set back to the main aim of introducing the use of cryptocurrencies which was to allow a decentralized, trusted and transparent financial transactions across the globe without limitations.. But all thanks to BINTEX Team who has discovered these loop hole and has created a platform where users can buy, sell and store digital assets effectively and efficiently without limitations,.
THE GOOD NEWS ABOUT BINTEX


BINTEX is an innovative platform which comprises of Exchange and marketplace where users can Exchange any store of value to a digital assets and be able to store those digital assets with a high value of safety and reliability.
As you may know, there have been a lot of Exchanges already in existence, but there are a lot of limitations when it comes to fulfilling their aims.
However, one most important aspect of the limitations is lack of proper security measures to protect investors or traders assets. But BINTEX has come with a highly secure Exchange where users can trust and rely completely while Exchanging or storing their digital assets. BINTEX also offer an innovative infrastructure where users who own businesses and intend to Exchange it with other users while they get paid in digital currencies to comfortably and reliably do so without fear of being defrauded.
Never theless, BINTEX has a unique mission to create a platform with tolls that will enable the global adoption and general acceptability of cryptocurrencies . With a sophisticated but user friendly interface, BINTEX will create an infrastructure for the localized markets to adopt and enjoy every day use of cryptocurrecncies. With the intension of connecting the middle East with Africa , Asia , Europe and other parts of the world BINTEX is bringing the world together using the blockchain technology.
THE UNIQNESS OF BINTEX DIGITAL EXCHANGE
SIMPLE AND USER FRIENDLY: You will agree with me that, complicated and difficult interface is one of the problems traders/ users faced in the other existing crypto markets. Most times users have to seek for professional assistance to be able to trade his or her digital assets. I have had several ugly experiences while I was still a beginner in the cryptoworld.
I can still remember losing my funds mistakenly just because I couldn't understand how that particular Exchange was operating. I had to seek the help of a friend but unfortunately I couldn't still get my fund back. But BINTEX EXCHANGE though innovative, is designed with a very simple interface that will allow every category of trader to understand and use for trading digital assets
EXCHANGE CRYPTO FOR FIATS: In most of the existing crypto Exchange, there is no way users can get Fiat currencies to Exchange with crypto. Hence they have to move their assets to another exchange to convert to Fiats. Good enough, BINTEX EXCHANGE is designed with the option of trading Fiats like EUR, USD and AED with cryptocurrencies. Users can easily convert their cryptocurrencies to Fiats and withdraw.
This is one of the excellent features of BINTEX EXCHANGE that will attract many to the BNTX and the cryptoworld at large.
MULTIPLE TRADING FUNCTIONALITIES: On BINTEX EXCHANGE, traders are made to enjoy a unique trading experience such that has never seen anywhere else. To achieve this and make trading easy for both professionals and newbie , BINTEX team has introduced different trading tools such as : copy and social trading , margin trading as well as a unique trading chats for big and professional traders.
Talking about the social and copy trading, this will allow users to simply copy any position which has been opened and managed by some selected professional traders. This can be done automatically by a non professional traders and still make as much profit as the professional traders. To fully enjoy this copy trading, the trader will have to pay a monthly fee which the team will in turn pay to the selected professional traders.
More so, by using BINTEX EXCHANGE traders will enjoy a real time communication with other traders around from any part of the world. With this, all traders will have fun trading their digital assets on BINTEX EXCHANGE. And enjoy good profits.
These are nor all, I will love you to also know that every user will have an opportunity of receiving regular information and updates concerning BINTEX EXCHANGE new asset listing , latest development on the platform , upcoming events and new services that has been introduced to the platform . I cannot just count all, but I want to say here that BINTEX EXCHANGE is innovative and the best trading platform for all crypto lovers.
HIGH LEVEL OF SECURITY: with security being the main problem of crypto Exchange , where the so called "BIG EXCHANGES"' as well suffer from it , I have heard of how Binance, cryptopia and other trading platform get hacked by cybercriminals and cart away with traders / investors assets not once not twice. But on BINTEX EXCHANGE traders / investors are guaranteed safety and security of their digital assets at all times. With the provision of sophisticated and advanced security tools that is of international standards, this level of security is used in the bank.
BINTEX EXCHANGE is deploying a security level ISO 27001 which is licensed and regulated according to European Union Regulations. This is to be sure that users do not suffer loss of assets like what happens in other Exchange.
LOW FEES: The fact that BINTEX EXCHANGE is not involving the activities of middle men or third party in asset acquisition and transaction makes it possible to avoid the high fees that usually come with these intermediaries. BINTEX EXCHANGE, like I mentioned earlier is designed to accommodate both beginners and technically advanced users.
BINTEX EXCHANGE is created to allow every user the opportunity of trading crypto safely, transparently, and securely without unnecessary technical issues and high charges. Users can sell their digital assets anytime and from anywhere and convert it to Fiats using BINTEX.
The BINTEX team is so concerned about all the loss of Token they decided to create a wallet that will hold varieties of all cryptocurrencies.
BINTEX Wallet will be made available for all major operating systems on the market right now (Windows, MacOS, Ubuntu, Fedora, and Debian).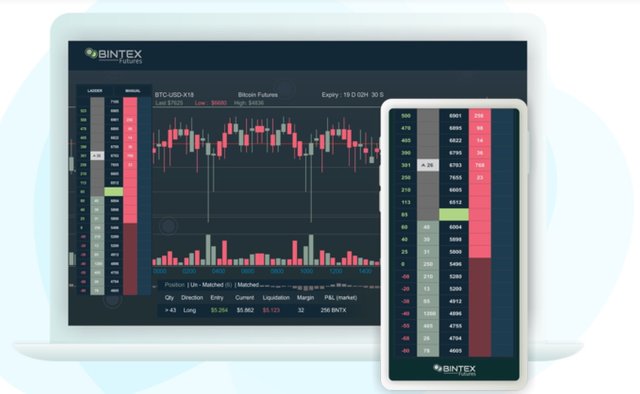 Some of the features of BINTEX WALLET are:
The wallet is 100% secure
Transparency and reliability
BINTEX Wallet provides support for more than 300 coins and tokens.
Fully encrypted and can be control only by you.
Transfer made easy, transfer of Token to other wallet are just too easy
Receive crypto assets to the generated wallet.
Import assets to the wallet using private keys​ of various formats.
BINTEX Wallet provides a powerful, in-demand service that allows users to reduce efforts spent on managing crypto assets​.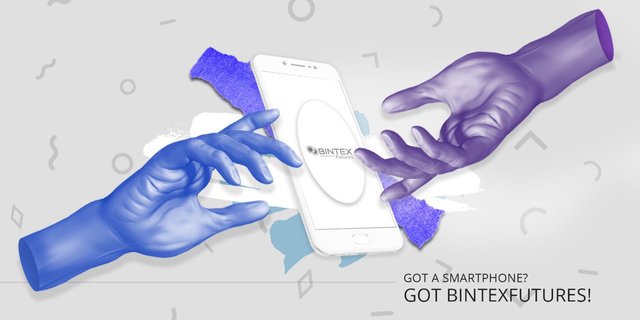 BINTEX TOKEN ECOMONY
In order to power the platform and increase liquidity BINTEX Team has created a utility token known as BINTEX TOKEN with the symbol BNTX. The maximum amount of token created is 20,000,000 BNTX and nomore token will be created rather there might be a token burn program that will keep reducing the token amount till it gets to certain amount.
BNTX will serve as the main token of the BINTEX exchange and will be used as a native token. BNTX will be used for so many purposes including:
Using for payment as trading, withdrawal fee.
For new project developers who intend to list their tokens for trading they will pay with BNTC
BNTX will be used in paying for custody and servicing fees
It will be used in paying for incentives, example when a user refers a new user to the Exchange, or other bonuses and rewards , all will be paid using BNTX TOKEN .
I believe with the use of BNTX for all the services on BINTEX EXCHANGE the price of the token is likely to increase as the demand for it increases.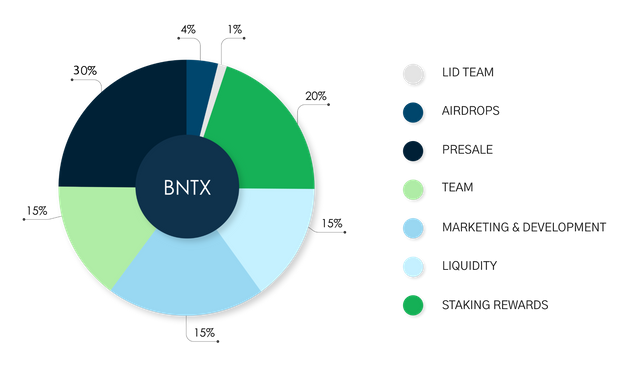 -Token Sale Start Time September 24th
Token Sale End Time When Hard Cap is reached
Hard Cap 3750 ETH
Total Token Supply 20,000,000 BNTX
Public Sale Token Price 1 ETH = 1547 BNTX
Launchpad Allocation 6,000,000 BNTX (30% of Total Token Supply)
Public Sale Vesting Period 4% Release every hour
Individual Cap 50 ETH
Individual Minimum Purchase Amount 0.01 ETH
Token Distribution 4% Release every hour.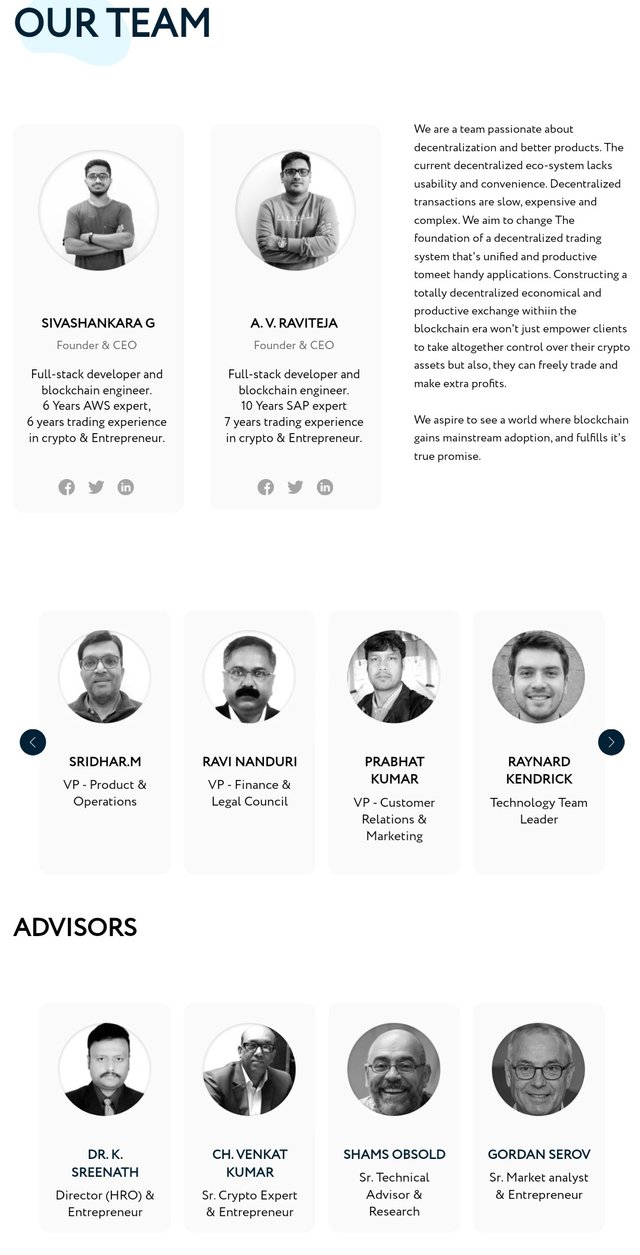 As you can see there are still more to be written about BINTEX but this article cannot capture all the innovative features and advantages of this unique project. I will encourage you to also read the self explanatory WHITE PAPER for more information; you can as well join the social media for regular updates.
For more information please visit
✍️WEBSITE - https://bintexfutures.com
✍️FACEBOOK - https://www.facebook.com/bintexfutures2019/
✍️LINKEDIN - https://www.linkedin.com/company/bintexfutures/
✍️TWITTER - https: // twitter .com / Bintexfutures
✍️TELEGRAM - https://t.me/bintexfutures_chat
✍️REDDIT - https://www.reddit.com/user/BintexFutures
✍️YOUTUBE - https://www.youtube.com/channel/UCTZsygYwafZdx0CsVKcyuWw
✍️INSTAGRAM - https://www.instagram.com/bintexfutures/
✍️WHITEPAPER - https://bintexfutures.com/Bintexfutures%20white%20paper%20V%201.0.pdf
Article Written By
Bitcointalk Username: Stovemaras1
Bitcointalk profile link:
https://bitcointalk.org/index.php?action=profile;u=1969183