Navigating Life With Dad
Brings Me Back
It's about a 20 minute drive, to my exit. from there, a right, another very quick right and I am turning into the parking lot. It's HUGE and I walk to the shuttle bus. A trip to more places, we pick more passengers. And then, pull up to the front door. Around the hall, another turn and I am at the top of the escalators, thru that door, and you see the place where I snapped the first pic of the day! A wide panoramic view of all the boats! There's a couple hundred, maybe 300? more? About half, lake pontoons, and something I am not looking at. As I go down the escalator, I sense ... something: a little tiny boy, hiding inside me. I can feel the giggle, inside.
The very first time, I came to a boat show, with my dad, I had no idea what The Boat Show really meant. But since then, it meant: EVERYTHING is possible. For as long as I remember, it was the one place for ALL of my dreams. Every time I went, it meant anything could happen! I remember as a kid, climbing inside each and every boat, small and large, for hours on end. I had to sit in each seat, and lie on each bed. I opened cabinets, looking inside each one. Each as empty, and more than half EXACTLY like the last boat. But, I had to try... Because, who knows what's inside that next one?
Each boat held the promise of endless summers.
Each boat meant, a new adventure.
Each boat, held my imagination.


As I go older those dreams changed, soon, it wasn't each boat, but, it was a longing, for a specific kind... A had a type. I longed for a boat to call my own. Mine. My own boat.

At the boat show, is a tiny 6 foot kayak, and the 72 foot Benetteau Sailboat. And a little bit of everything in between, too. And each one is someone's dream, someone like me.


Mine?
I got my first, a 16 foot, old, used experienced, ridden hard and put away wet. It was never pretty, once I got it, but, it may have been my first true love!

It meant sanctuary. It meant a day on the water. The next, was my dad's first, and later, he passed it on to me. The next, dad's too! ...and that one, passed along to me again, would be his last boat. I've repainted it, a few times. It's not the same engine, now, two times that's been replaced with newer power.
But that boat is a connection to dad. And more so, the sea is. He taught me seamanship. He taught knots, and seamanship. He taught me the rules of the road, at sea, and more.
We took our first class together, on boating, it was a navigation class. Basic Coastal Navigation. I remember he paid for the class, and I bought him this entire kit, compass, rule, dividers, me, buying dad, who was never a student, buying him supplies for a class. I bought for him and it could have been a Porsche, or a Diamond Gold Watch, not some little kit to make charts and make courses. He'd come home from class, and head to the basement, to work on homework. His chart, out, doing math, and trying to make sure he followed each step. He loved it, even though it was a skill he'd never need, given the type of boating we did. He loved it, loved the sea, loved boats, and, loved me.
We shared that. Well, rather, Dad taught me that love of the sea. So, today, all that, and a million more thoughts were flying through my head as the escalator dropped me down to the show floor.

The scent? From my last post? If you remember the story?
New Fiberglass

Fiberglass and it was everywhere. New, never been in salt, because, no one who sells boats, puts them in salt, until the customer says OK.
So, all of them, are waiting for me, half, I'd never step on. Those ones, good for a dozen people on a lake with a few coolers of beer! Of the remaining half, call it half again, are fishing boats. Oh, not bad, and for years, it's what I looked at. In fact, it's what I have now, the classic center console, but, like all little boys, I've grown up.

...and now, my toys I play with have changed. I want a boat to be my haven. My sanctuary. My place to get away, and to be with the ocean. I want to see whales, and dolphin. I want to see the birds diving and sea the land, slip over the horizon. I want to scan around and feel the waves and mostly, that salt air. So, my toys, are now, this...

My toys are boats, that I can go a weekend away, leave the cape and go as far as I can in a day, and pull into a new marina, and dock the boat, and spend the evening exploring a new place, a new experience, and come back for a night of sleeping aboard, and being gently rocked to sleep, by the sea.


For my next boat, it needs to take me away for a weekend, a simple cabin, bed, the head (the potty, for you land lubbers), a simple galley, or kitchen as you people with asphalt under you, call it. sleeps four or six, inside cabin, heat/ac, hard top, a generator for power when the engine is not running. I'm not looking at a fast speed boat. That's for Mr. Sixpack. No... for me, it's about getting there and exploring the coastal waters and the ins and outs of New England. It's learning to be away on a boat. It's learning the next steps, of seamanship.
My 16 footer, turned into a 17 ft. My 17, into a sturdier, better built 17. My next boat, is a live aboard... something with a berth or two, to fit a couple, maybe two couples. Small, comfortable. Something I can learn a bit more about seamanship. Learn more, and expand on those lessons dad taught me decades ago. Still small enough to handle, and yet, large enough to squeeze the world of dreams in my head, onto the ocean.


Coming Soon, a little story about maybe my next ride?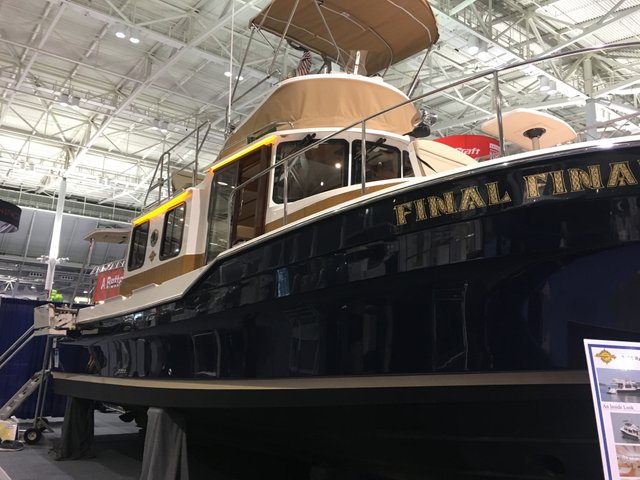 Always, I strive to give back

To the animals and birds around me

to put more plants in than I take out

And be a good steward for the world around me!

All Photos by Bluefin Studios.