ONEPAGEX - Easy exchange of cryptocurrency without registration!
On platforms that are willing to make an exchange, it is necessary to introduce an absurd amount of data, as well as to go through several tests, that is, it is not an anonymous process, which makes it far from being safe, on the other hand it is not a quick process either. At present it is necessary to look for an alternative to the problems in terms of the lack of speed and anonymity in the records to carry out transactions. All human beings seek the comfort of each situation, so a change in the industry of cryptocurrency exchanges is necessary.
A change of the hand of OnePageX
OnePageExchange.com or OnePageX is the simplest internet exchange; it is a platform that allows exchanges of cryptocurrencies without any type of registration, no matter how unreal it sounds, you do not have to go through the annoying approval steps and late registrations, and everything is surely anonymous. OnePageX is a page that allows the user to change a large number of cryptocurrencies, currently there are more than 140 cryptocurrencies available.

Availability of cryptocurrencies
OnePageX offers a total of 140 cryptocurrencies to exchange, so it is not only a simple page but also has a wide variety of exchange options to convert those coins into any other type that is more comfortable and even profitable. With a single click you can access the list of 140 cryptocurrencies.
Without registration
Currently there are many cryptocurrency exchange platforms, for one or more cryptocurrencies, but all of them have a very long, heavy and very late registration process, with OnePageX that is part of the past, this platform allows to enter and immediately perform the desired transaction. The users without the registry enjoy more security, since they do not provide personal data, besides without the long registration the transaction is much faster.
Only Three steps needed
The first step to work with this platform is not as in others, you must enter a high amount of personal data and pass the security tests, here you simply go to the point, choose the cryptocurrency you want to change, there is currently a large amount of 140 cryptocurrencies to choose. On the other hand, OnePageX is focused on adding more cryptocurrencies to its list in the not so distant future.
The process is extremely simple, as it continues with two quick steps, the next is to enter the data where you want the withdrawal and Click "Start Exchange", and in this way complete the order.

OneBox Widget
The fact that OnePageX is the simplest cryptocurrency exchange platform goes further, since it has linked a part of it that is called OneBox Widget, this system is what allows a web page to integrate the exchange to it, that is, it is not necessary to leave a certain web page to make a cryptocurrency exchange.
This tool is very useful for business owners and owners of websites since they attract and trap users since they can use a very useful tool within the same platform without leaving their website.

About the design
I chose to make several designs, all using the Canva website, all with the colors alluding to the OnePageX website
First design: I decided to make this poster with all the necessary information to know OnePageX, besides it is composed of the colors that represent the company, in the same way it presents images that make it look more graphic and pleasant.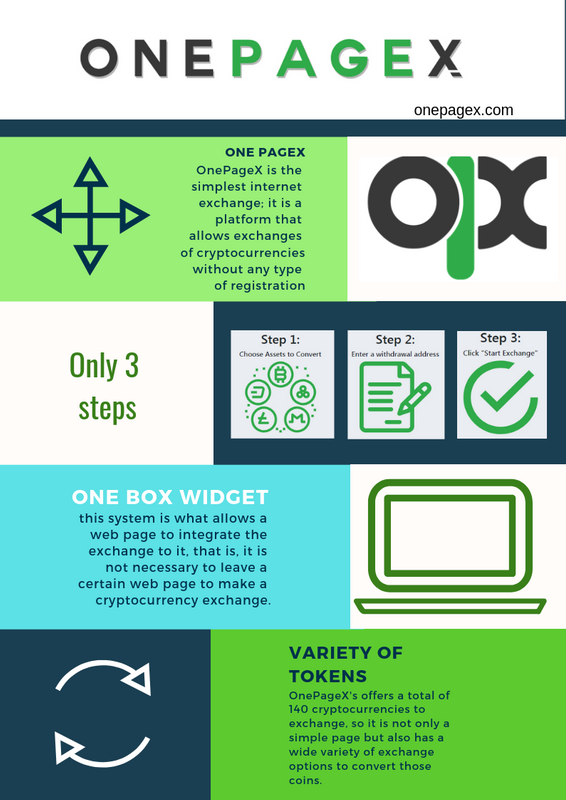 Second desing: This design is about an infographic, where it highlights the most important points of the exchange company OnePageX.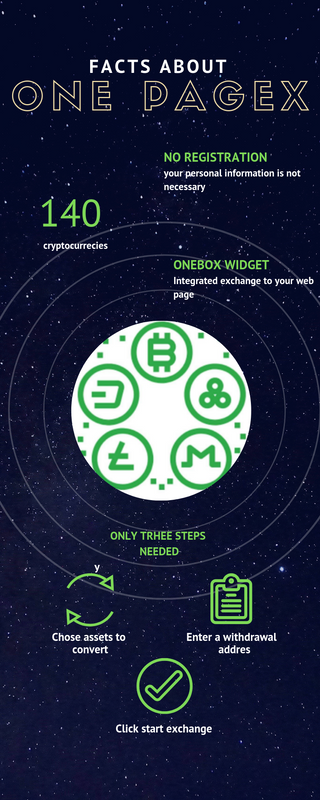 Third design: For a more dynamic informative image, create this mental map about OnePageX, with movement in gif format for the animation.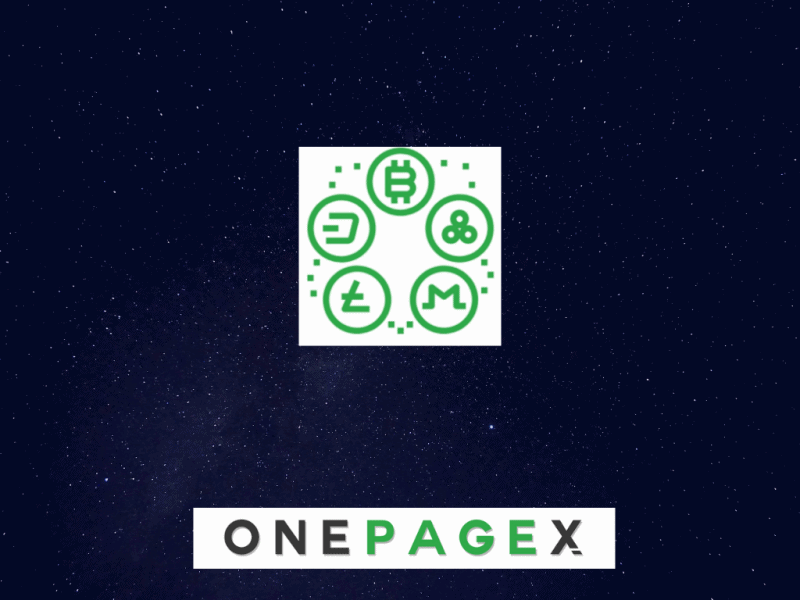 Fourth design: In a more entertaining way I present this funny comic proposal, in which the characters interact referring to OnePageX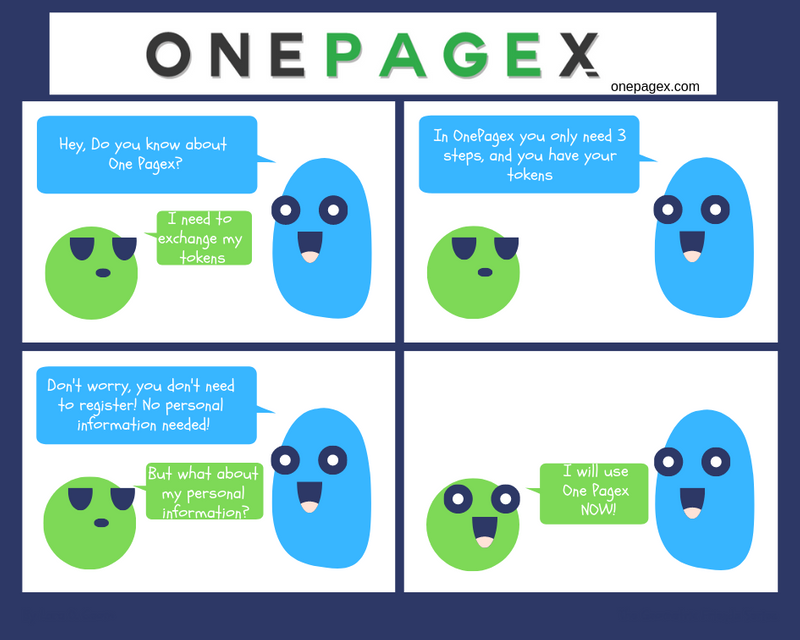 My video

For more information check the web page OnePageX
This is my entry to the @mediaworks contest click here
opx2019