Still reading Tolkien's The Lord Of The Rings to my children
It's a long book.
We've been reading Tolkien's epic work for months. I usually read some most nights. I gave up on reading whole chapters a while ago. They are just too long to easily read aloud, especially without the younger children falling asleep.
Shorter reading sessions are working out well. I no longer feel that I have to read to the end of a chapter and I can choose points which feel natural for me to leave off and then pick up again. My children are still really enjoying it and frequently ask me to read.
I don't read to them every night, but it's probably at least half the time, maybe more. It's been a good experience for all of us.
Talking about books
I've been thinking and talking about books a lot lately. Someone even asked me about Tolkien's books while I was at a sporting event. I guess people can just tell that those kinds of questions are fair game to ask of me!
I've also continued to compile a list of books I recommend. Not an easy task!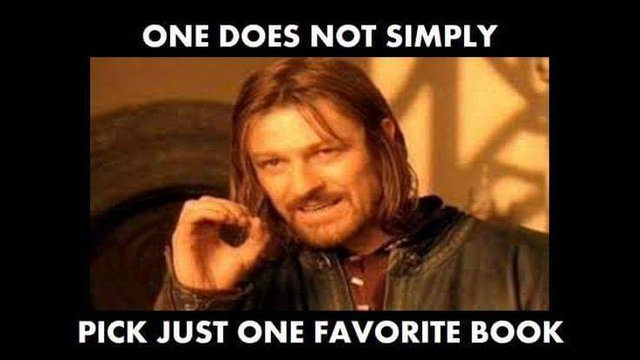 In light of #memes being in the news, I thought it'd be appropriate to post this one.
Until next time,