The Secret Network of Nature by Peter Wohlleben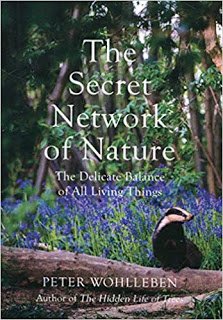 This book is lastest of a successful trilogy of this author, with the previous tittles The Hidden Life of Trees and The Inner Life of Animals, this trilogy brings the reader closer to some nature's mysteries.
The author presents the natural equilibrium among species and especially introduces the human role in the nowadays transformation. The examples are from mountain forest from the center of Europe and, maybe, the British readers don´t identify the same problems around them.
In any case, I like this book to approximate the ecosystem complexity and discover it to a wide audience.