Cowboy James Storm Sees Book Published
Cowboy James Storm is an accomplished athlete, has starred in movies and television shows. He can now add author to his list of accolades and accomplishments. Recently his "Make Your Own Story" book titled James Storm: Make Your Own Luck! was published on Amazon. Interestingly, fans are already reporting shortages of the book when they attempt to buy it.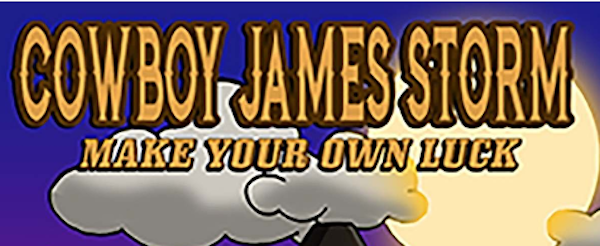 James Storm refresher
James Storm was born
on June 1
st
, 1977 in Franklin Tennessee. As an accomplished amateur athlete, he saw success in two fields. One being wrestling. He is in select company as an athlete too. He has worked for WCW, WWE (NXT), TNA Impact, New Japan, and the NWA. There are not many athletes that can lay claim to that list of accomplishments.
Reader led books are quite fun
Most people reading this probably know these books by another name. One that is trademarked – Choose Your Own Adventure. The idea is after a short bit of the story is delivered the reader gets to choose what page to go to next. This is a stark difference versus linear books where you obviously go to the following page.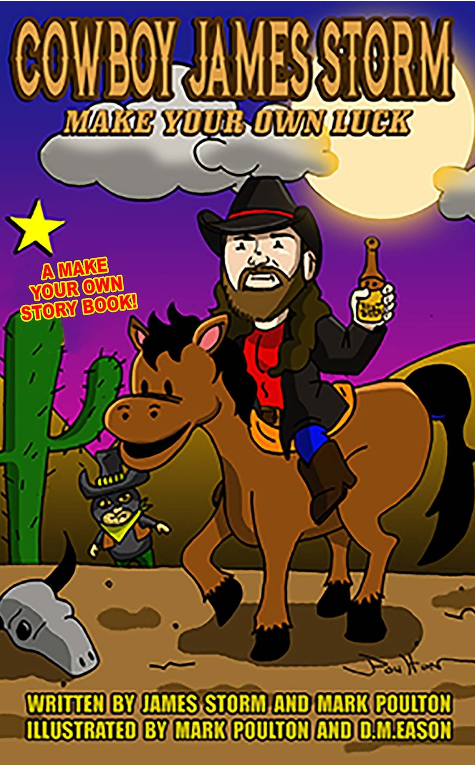 Adventure books such as James Storm: Make Your Own Luck include the reader in new ways. Letting the reader choose how the characters react to situations gives a deeper immersion. It also builds a closer connection with the reader. In recent years I have purchased copies of CYOA books I read as a kid so I can rekindle that nostalgia feeling.

James Storm: Make Your Own Luck available now
You can
purchase James Storm: Make Your Own Luck
right now on Amazon. If you are not sure if you are in the market for this book, here are some basics on it.
The story is set in the town of Last Call, world famous for its root beer and being home of the Cowboy James Storm. Sheriff Brown needs Storm's, and your, help to stop The Masked Outlaw and his Parts Unknown Gang. The Masked Outlaw is attempting to hoard all the delicious root beer from the townspeople. Don't hesitate, Cowboy James Storm and Sheriff Brown need your help.
The age range is 5 to 8 years old, grade level of Kindergarten to second grade, and it is 40 pages in length. This is a shorter one for this type of book which makes it great for the age range. Children of this age group are often quick to lose interest in stories that are too long.
Head over to Amazon and purchase James Storm Make Your Own Luck today. Your children will thank you later.
This article was originally published on the Gravis Ludus Wrestling website.