BOOM CRYPTO MARKET: BRINGING TRANSPARENCY TO THE WORLD OF CRYPTOCURRENCIES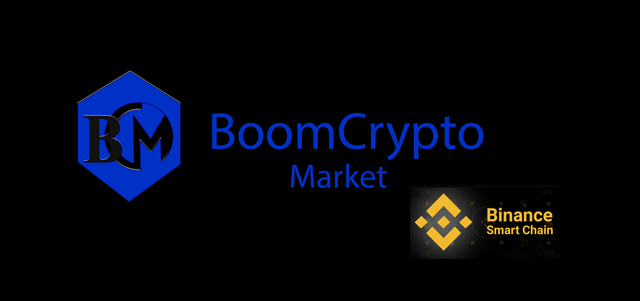 INTRODUCTION
There is just a few network on the blockchain that cares about transparency. Many do not care however, it is affecting the users of cryptocurrencies as well as many institutions on the blockchain that seek to get solutions to the limitations they face in their crypto related operations. This platform (BOOM CRYPTO MARKET) on the blockchain has come to change the narrative, through the solutions it puts forward to make users better informed and able to make great decisions when they trade or invest on the blockchain.
ABOUT BOOM CRYPTO MARKET
This platform is formed to help reduce the troubles experienced by users of cryptocurrencies, it plans to help them remain focused rather than hopping from one platform to another in search of a safe haven for their transactions.
Through it, they will remain informed and able to save their money and the time spent on such roaming or looking around for better options. This will help them to eliminate all forms of scams and ensure trust among the users who will form a part of the platform. It will also carry along all the unbanked, giving them easy access to the blockchain and Defi services in the market and in the freelance market.
BOOM AS A SPECIAL STAKING PLATFORM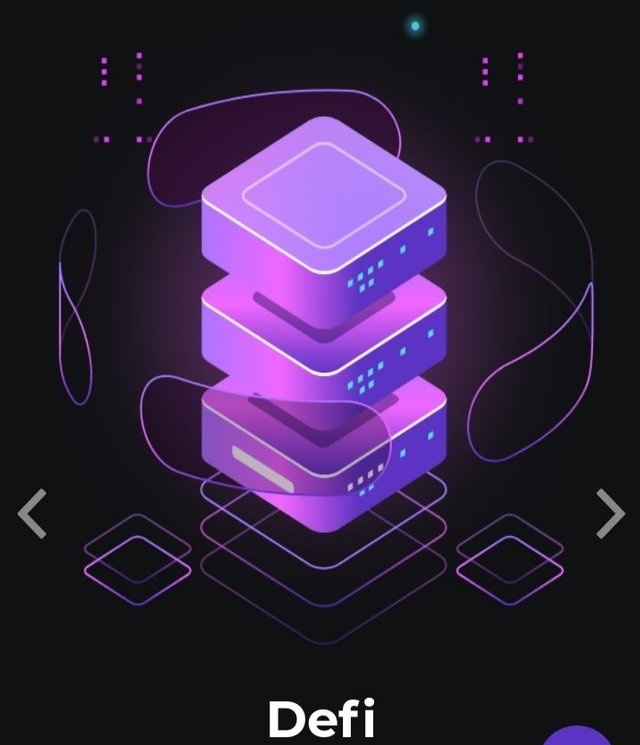 All the components of staking are available in this ecosystem, it gives users an avenue to stake and earn when they use BCM token on the platform. They can do this to earn other types of assets and not only BCM and as a matter of fact, more assets would be added to be given as rewards for staking as time goes on.
When a user stakes the BCM token and is expected to earn other crypto asset, the volume of that asset to be earned will be given in proportion to BCM token as calculated by the team. For effective calculation, BCM token will be listed on MorCrypto exchange to start with and this will take place after the pre-sale is done.
BOOM AS A FULLY DECENTRALIZED MARKETPLACE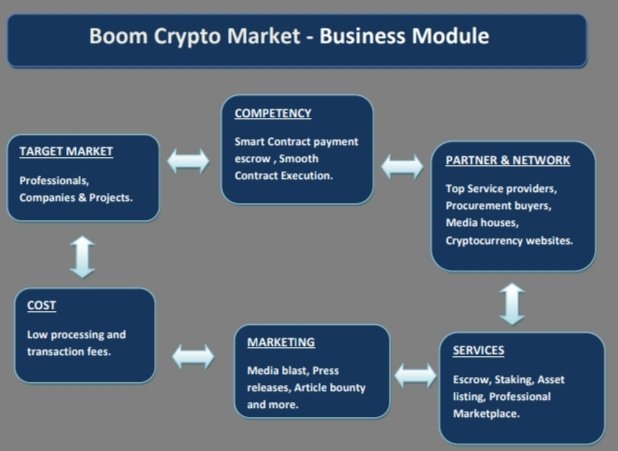 This platform exist as a decentralized marketplace where buyers and sellers will coexist, they will use the same interface and will need no third parties for their activities on the platform. Only decentralized services would be provided as they expand and interact without flaws.
Every obstacles that has lingered on the blockchain due to the lack of trust will be resolved to have the platform grow to a great extent in this same blockchain industry. Before any services is paid for in Boom, the proof will be gathered from both parties to ensure that the contract is completed before the payment is made. So for this reason, the contract receipt will be arranged to be used as a proof from both the pending transactions or the the completed one.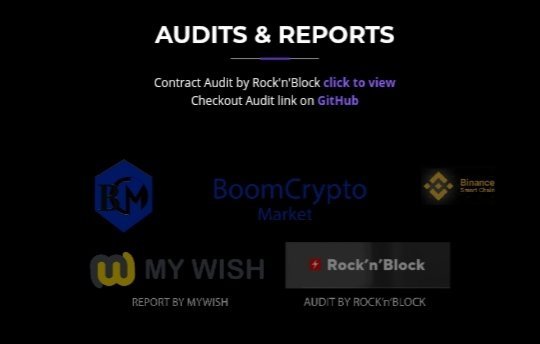 CONCLUSION
This process will ensure maximum transparency that there would be no way any party will defraud the other. All startups who will be a part of this platform will be lucky enough to have trusted the platform because they will be easily connected to the industry leaders and experts that will improve their structures.
USEFUL LINKS
Website: https://boomcryptomarket.com/
Whitepaper: https://boomcryptomarket.com/whitepaper.pdf
Telegram: https://t.me/BoomCryptoMarket
Twitter: https://twitter.com/boomcryptomark
Facebook: https://web.facebook.com/boomcryptomarket
LinkedIn: https://www.linkedin.com/company/boomcryptomarket/
AUTHOR
Bitcointalk Username: Intertek
Bitcointalk Profile Link: https://bitcointalk.org/index.php?action=profile;u=2760026;sa=summary