BOOM CRYPTO MARKET HELPS YOU FIND SAFE CRYPTOCURRENCY PROJECTS TO INVEST IN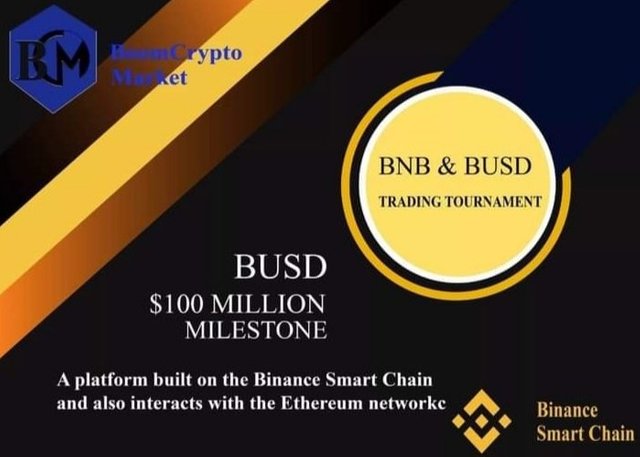 Are you looking for a crypto-asset to invest in? The chances are high that you will find lots of them.
However, you will find it difficult to differentiate between a potential crypto-asset from another that will pull the rugs very soon. It is in light of it that I am thrilled to announce that there is a platform that will help you make informed trading decisions.
The name of the platform is Boom Crypto Market. Indeed, the cryptocurrency market is booming – and you will find out in this article, how the Boom Crypto Market platform will make it better.
MAKE BETTER-INFORMED TRADING DECISIONS
The first attribute of Boom Crypto Market is that the platform allows you to make better-informed trading decisions because of the way it unifies information.
Instead of surfing the Internet to find supporting information for cryptocurrency trading, you should use Boom Crypto Market.
This platform tackles the disparities in crypto data sourcing by helping you collate information from different platforms. It would then publish the same in one platform so you can immediately decide on how to trade.
A FULLY DECENTRALIZED ECOSYSTEM
Boom Crypto Market is one of the decentralized platforms where you can trade a wide range of crypto-assets.
The team behind the project understands most of the market challenges in the Decentralized Finance (DeFi) sector. So, they thought it wise to roll out different features that will improve the experience of investors with DeFi assets.
Here are some of the features of the fully decentralized ecosystem put in place by Boom Crypto Market:
1- CURRENCY WATCH
You can keep some crypto-assets on your watchlist to monitor the price overtime. Instead of using a pen and paper to do that, Boom Crypto Market offers you an advanced option.
You can now use the Currency Watch feature to favorite any Decentralized Finance (DeFi) asset that you will like to invest in long-term.
2- STAKING
Not every cryptocurrency investor wants to trade. Some prefer to buy the assets and leave the same in their digital wallets until the value increases.
Yet, there is another better way to make the most out of your crypto investments. You can stake your crypto-assets to earn passive income.
The Boom Crypto Market platform offers you that opportunity via the Staking feature that allows you to stake or invest your crypto-assets for a specific time so you can earn passive income.
That way, you will be making money from both ways – from the increased value of the crypto-asset and from the interests paid to you for staking the asset.
3- DECENTRALIZED MARKETPLACE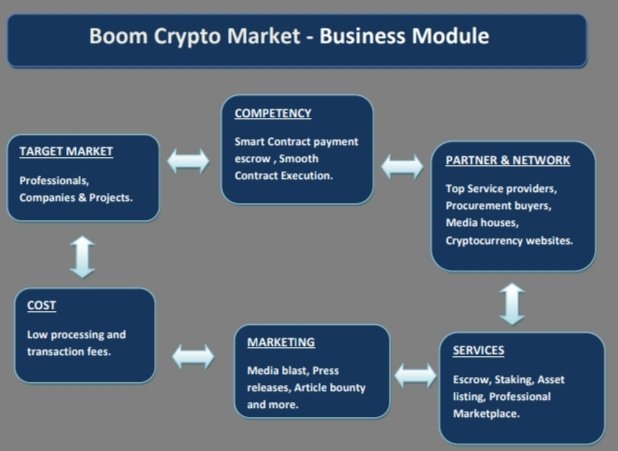 Boom Crypto Market also has a decentralized marketplace, which will serve as a freelance marketplace of sorts.
Here, both service providers and the buyers/customers can interact without any intermediary influence.
Also, payments for goods and services sold and bought via the marketplace will be settled with the Boom Crypto Market token (BCM).
CONCLUSION
Boom Crypto Market is a safe platform that you can start using today to increase your use of different crypto-assets.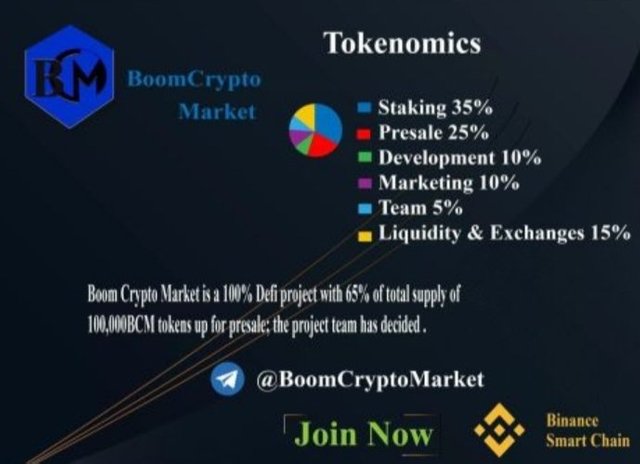 USEFUL LINKS
Website: https://boomcryptomarket.com/
Whitepaper: https://boomcryptomarket.com/whitepaper.pdf
Telegram: https://t.me/BoomCryptoMarket
Twitter: https://twitter.com/boomcryptomark
Facebook: https://web.facebook.com/boomcryptomarket
LinkedIn: https://www.linkedin.com/company/boomcryptomarket/
AUTHORS DETAILS
Bitcointalk Username: Gopalwu
Bitcointalk Profile Link: https://bitcointalk.org/index.php?action=profile;u=2759913;sa=summary