BOOM CRYPTO MARKET– A DECENTRALIZED PLATFORM THAT HELPS YOU MAKE BETTER-INFORMED TRADING DECISIONS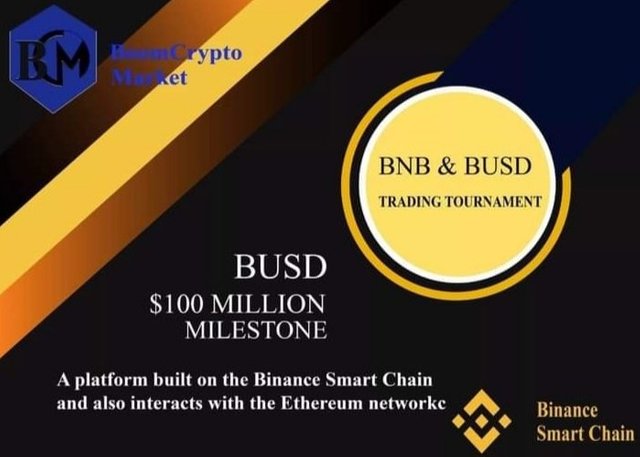 Do you want to start trading Bitcoin (BTC)? Maybe, you prefer trading Alternative Coins (Altcoins).
No matter the type of crypto asset class you want to trade, the fact is that you need to research before trading.
Today, you don't just buy or invest in a crypto-asset for the fun of it. Mastering Technical Analysis and Fundamental Analysis is a must.
However, not all cryptocurrency investors are versed in the use of Fundamental Analysis and Technical Analysis to trade cryptocurrencies. That informed the reason for the launch of Boom Crypto Market as a decentralized platform that offers you an array of tools you will need to make better-informed trading decisions as a cryptocurrency trader.
CENTRALIZED INFORMATION ON A DECENTRALIZED PLATFORM
The first thing Boom Crypto Market does is to gather cryptocurrency data from multiple sources. This is imperative because many times, traders and investors would have to visit multiple platforms to get crypto news. For example, you will visit Twitter; check the latest YouTube videos, and research on CoinMarketCap and Coingecko to find out if the crypto-asset is worth investing in.
The reverse is however the case on Boom Crypto Market because this platform offers centralized information, meaning that it sources for retrieving multiple information relating to cryptocurrencies.
After that, the unified data/information will be presented as one on a decentralized architecture.
From market researches to Fundamental Analysis, the centralized information database of Boom Crypto Market is there to help you save money and time.
DEFI PROJECT
Boom Crypto Market is also a Decentralized Finance (DeFi) project. It is using the framework of decentralizing transactions to bolster the security and the transparency of the activities in the ecosystem.
EMPHASIS ON TRUST
You don't need to bother about the character or trustworthiness of the other party. This is not a centralized marketplace where you are always wary of the steps taken by the other person.
Boom Crypto Market resolves most of the trust issues you may have by offering its professional platform that bears trust through smart contract technology.
The idea is not only to foster decentralized transactions. It also aims at allowing both the buyers and the service providers to go about their businesses without necessarily putting thoughts into the transparency of the transactions.
The transparency of transactions is not limited to the cryptocurrency community. Instead, most of the traditional business sectors will receive a major financial boost when they start using the Boom Crypto Market platform for their transactions.
That is because this platform offers both satisfactory transactions and trust in one ecosystem. That way, the transacting parties will be free of potential losses, while receiving maximum satisfaction from the services rendered to them via Boom Crypto Market.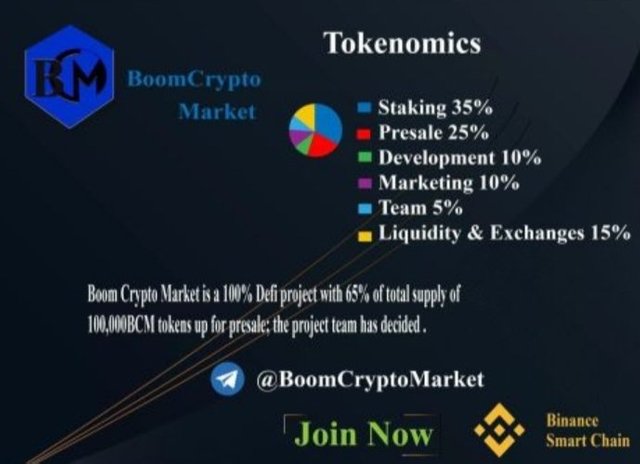 THE CRYPTOCURRENCY Market IS BOOMING
No doubt, the cryptocurrency market is booming. What initially started as a million-dollar financial market a decade ago has now grown to become one of the trillion-dollar markets by market capitalization.
I am optimistic that Boom Crypto Market will further the adoption of a wide range of crypto-asset classes while improving the experience of the transacting parties.
USEFUL LINKS
Website: https://boomcryptomarket.com/
Whitepaper: https://boomcryptomarket.com/whitepaper.pdf
Telegram: https://t.me/BoomCryptoMarket
Twitter: https://twitter.com/boomcryptomark
Facebook: https://web.facebook.com/boomcryptomarket
LinkedIn: https://www.linkedin.com/company/boomcryptomarket/
AUTHORS DETAILS
Bitcointalk Username- Devotea
Bitcointalk Profile link- https://bitcointalk.org/index.php?action=profile;u=2767689;sa=summary