Boulder Sunday
I came across this boulder years ago on a trip through the Alps in France. I know I have posted this picture before but there may be some of you who have not seen it yet, and I think it is a pretty incredible boulder!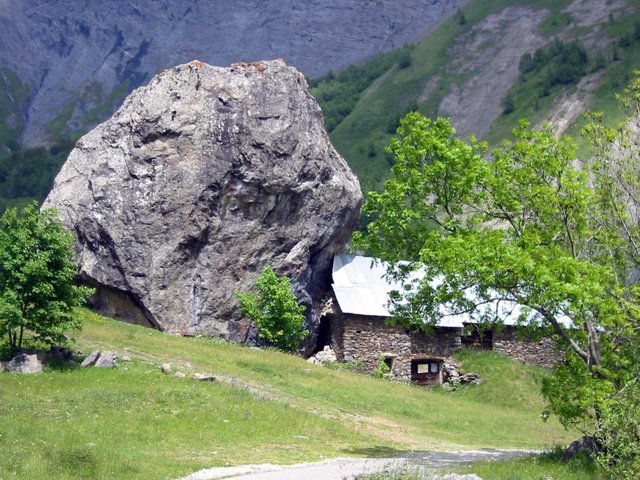 I have to assume that the boulder was there first!



if you want to try using eSteem, but have questions, feel free to ask! I'd be happy to help!
Do you use eSteem?
eSteem is a Mobileiphone& PCcomputer app. for Steem with great features. Also, you get Incentives posting through eSteem apps.
eSteem Spotlight; eSteem provides rewards for it top users in Leader Board with most Posts, Comments and Highest Earners.
---



Rockin Steemians


#fridaysrock by @nat-expressions

#rockhound & @rockhounds by @bitfiend

#ultraviolet #infrared by @solominer

#mountainmonday by @keithboone