The Rising Boxing Super Star


Image Credits
The WBO Asia-Pacific Super Middleweight champion is creating history over history, yes I am talking about the 32-year-old Indian boxer Vijender Singh.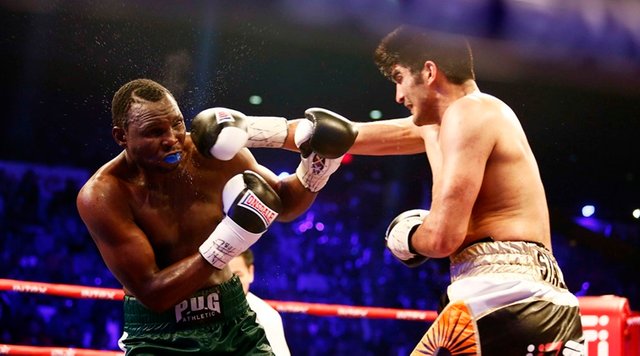 Image Credits
An unbeaten record is something a professional boxer cherishes and Vijender Singh is no different.
Although he is not very old in the world of boxing but the way he is picking up his career is just commendable.
7 out of 10 wins are knockout and 3 by decision. He has not lost any of his fights yet. In November this Indian boxer was ranked No 7 in the world by WBO.
http://boxrec.com has ranked Vijender at 49th place in the world.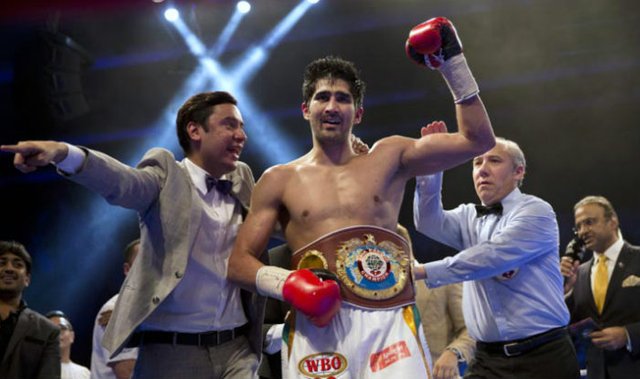 Image Credits
Vijender is making his country proud in the world of WBO with his skills and hard work.He has also won bronze medal in Beijing 2008, Olympics.
No doubt he has solid skills and techniques. He studies and understands his opponent's style very well to reply back with hard punches that makes him a knockout champion.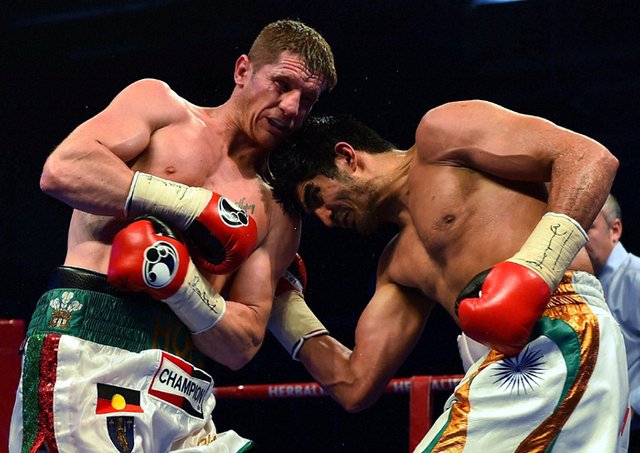 Image Credits
Vijender is the first professional boxing super start in India and many young boxers and fans look up to him for inspiration.
He debuted in the WBO in 2015 and his first opponent was Sonny Whiting in Manchester Arena, Manchester, UK. After his first win he beats Dean Gillen in November 2015 at National Stadium, Dublin, Ireland.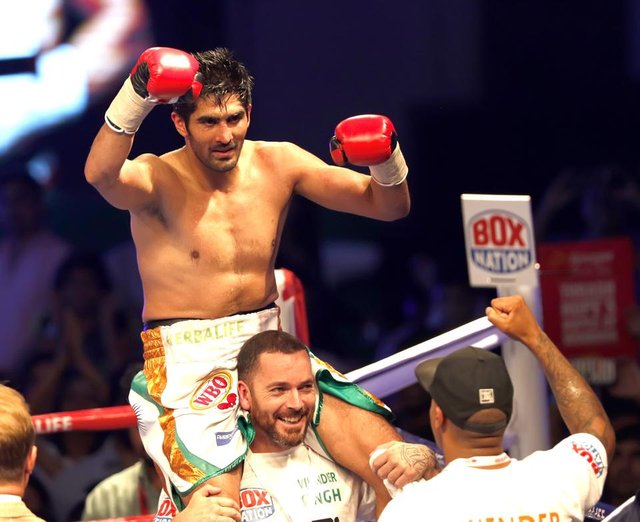 Image Credits
His 3rd win was against Samet Hyuseinov in Manchester Arena, UK. This fight gave him a the name and fame as it was his hat-trick knockout win.
He beats Alexander Horvath in March 2016 at Echo Arena, Liverpool, UK in his fourth match.
His 5th match against Matiouze Royer in April 2016 at Copper Box Arena, London, UK gave him a further jump in world of WBO.
He registered his 6th win against Andrzej Soldra in May 2016 at Macron Stadium, Bolton, UK.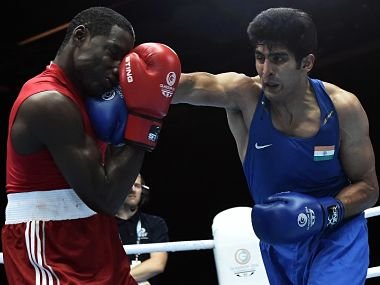 Image Credits
The unstoppable Vijender continued in the same form and registered his 7th win against Kerry Hope in July 2016 at Thyagraj Sports Complex, New Delhi, India.
He retained his WBO Asia Pacific super middleweight title by beating Francis Cheka in December 2016 at New Delhi, India.
His skills and unbeatable record confidence kept him going and made him the 9th time champion and retained his WBO Asia Pacific and WBO Oriental super middleweight title
against Zulpikar Maimaitiali in August 2017 at Sawai Mansingh Indoor Stadium, Jaipur, India.
Then he was challanged by the No 1 boxer in Ghana, Ernest Amuzu. What can I say, 23rd December, 2018 was a bad day in Amuzu's life. Vijendra registered his 10th win and retained both of his titles.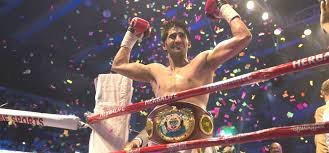 Image Credits
What an awesome career this 32 years old Indian middleweight boxer has. Although it is just a start of the career and still very long to go to create histories on this earth but no doubt this young man has the potential to show this world what an Indian boxer can do.
His next fight is against Lee Markham of UK on 13th of July, 2018 at Copper Box Arena, London, UK. I wish him all the best for his upcoming fight with Lee Markham and he retains his title and record unbroken.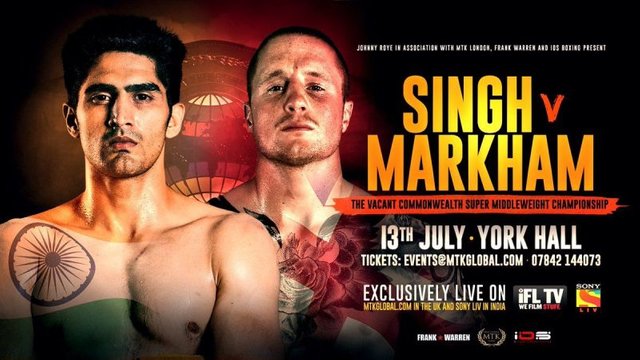 Image Credits
If you liked this post about this young Indian boxer Vijender Singh, please share and comment.