Brave Rewards iOS: How to Transfer BAT to Desktop Wallet
Since Brave rewards no longer works on iOS devices, I transferred all my BAT on my iPhone to the desktop browser wallet.
Here is how you transfer your BAT to browser wallet.
But before you get started, make sure your Brave browser is up to date.
Menu -> "About Brave" will show you if its updated or not.


If its not the latest version, make sure to install the latest version.
Once its updated, you can go here to Brave rewards page, brave://rewards/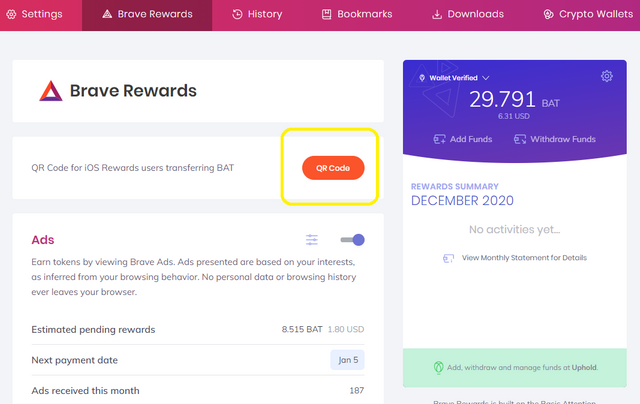 and click "QR Code".
QR code will show up so scan the code with your mobile brave.
Open Brave browser on your phone and click on the trianlge icon.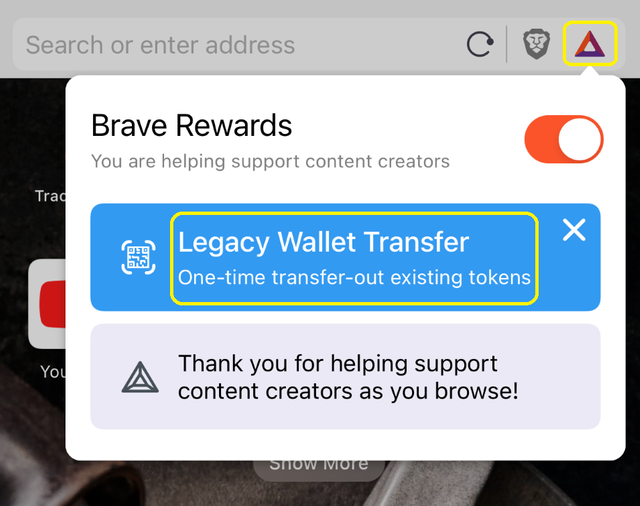 Then click on the "Legacy Wallet Trnasfer". This is supposed to be a one time thing, so make sure you won't mess up the process. I am not sure what is going to happen if you screw up the process.
Scanner will show up so scan the QR code on the desktop browser.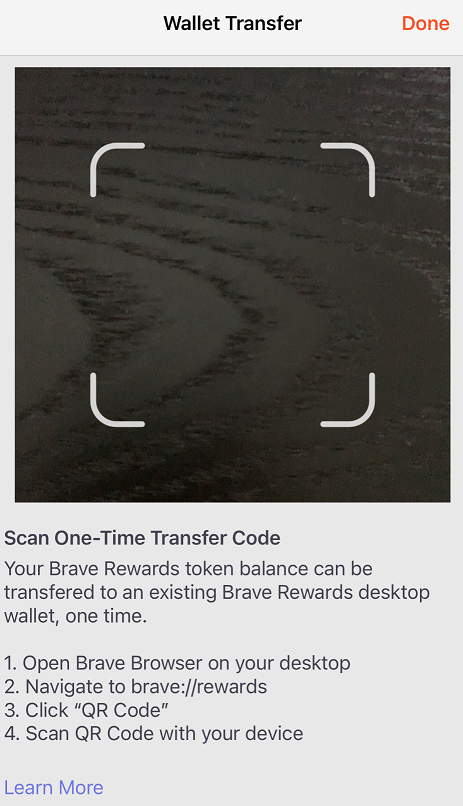 Once you scan the code, transfer will start immidiately.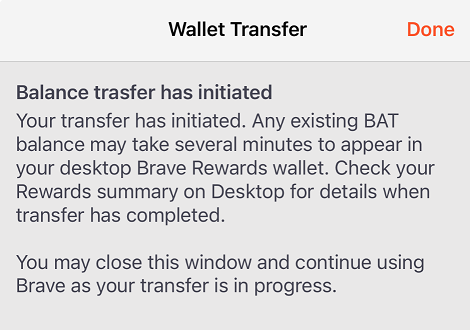 This process took about me about 5 minutes, but once its comeplete, all my BAT will show up and the balance gets updated 👇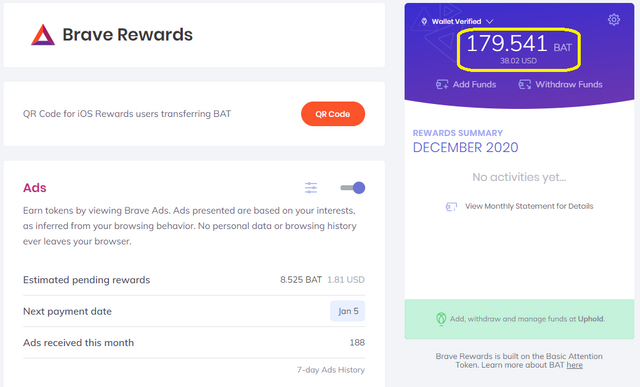 I went back to my phone and check the browser.
Transfer message is gone now so I guess this is what they mean by "One Time" transfer.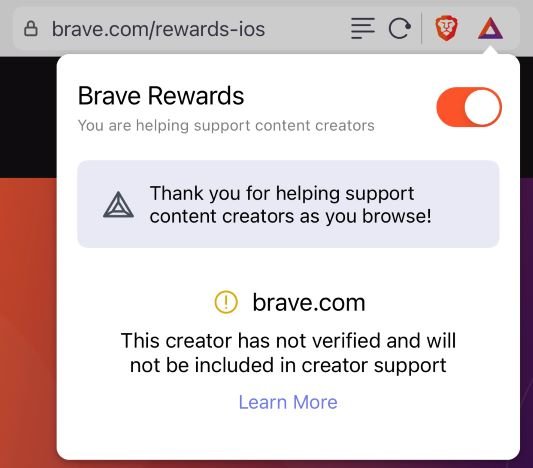 Uphold Wallet BAT balance
After BAT is transferred to desktop wallet, BAT balance on Uphold didn't get updated, but eventually its updated and received a confirmation email... but like it took more than 30 minutes.


➡️ Twitter