Bread, wine, water, food, and a friend is just enough to revive .....
After a long day at work!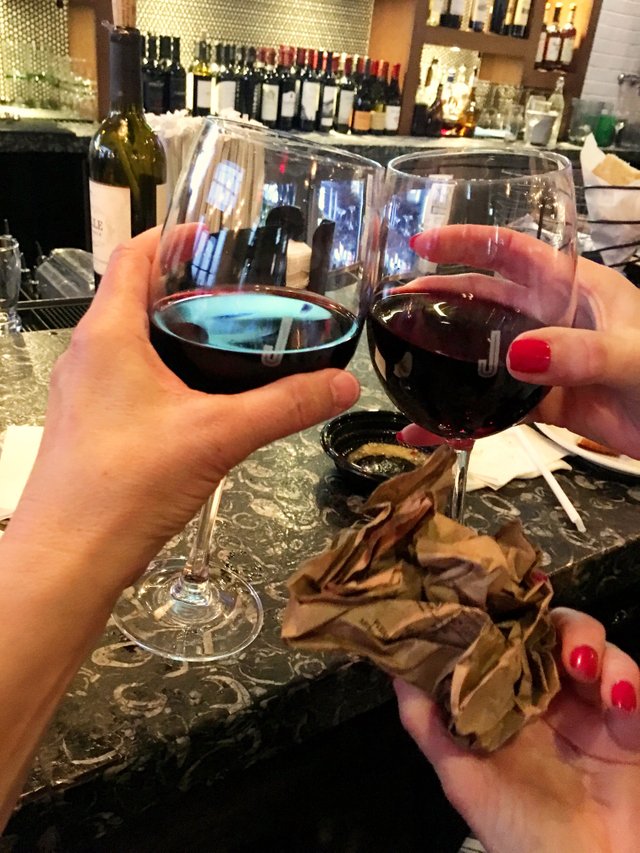 That is how I ended the work week last week and began the weekend.
But that evening began at one restaurant that we didn't feel quite welcomed at. Did you ever just feel like the v i b e isn't quite what you want it to be?
My friend and I headed over to another restaurant that had a better vibe. When we told the hostesses at the desk that we had a long work day, were so hungry and we weren't sure we could wait, they actually gave us a bag of their delicious bread to help us survive the wait. Very nice hostesses!
Did we eat the bread? Yup, check out the crumbled bag in the picture! lol We finished once we got our seat. We did finally get 2 bar seats. Yay!
Was the vibe better at this bar than the one at the restaurant we left? eh.. Was okay! Our bag of bread got us through...
... Until the wine, water, lettuce wraps, oh and I almost forgot, keylime pie too!!
Find your vibe once your weekend rolls around, don't feel bad to ask for bread, and have some laughs. Live life having fun