Irish bread gets me every time! So delish!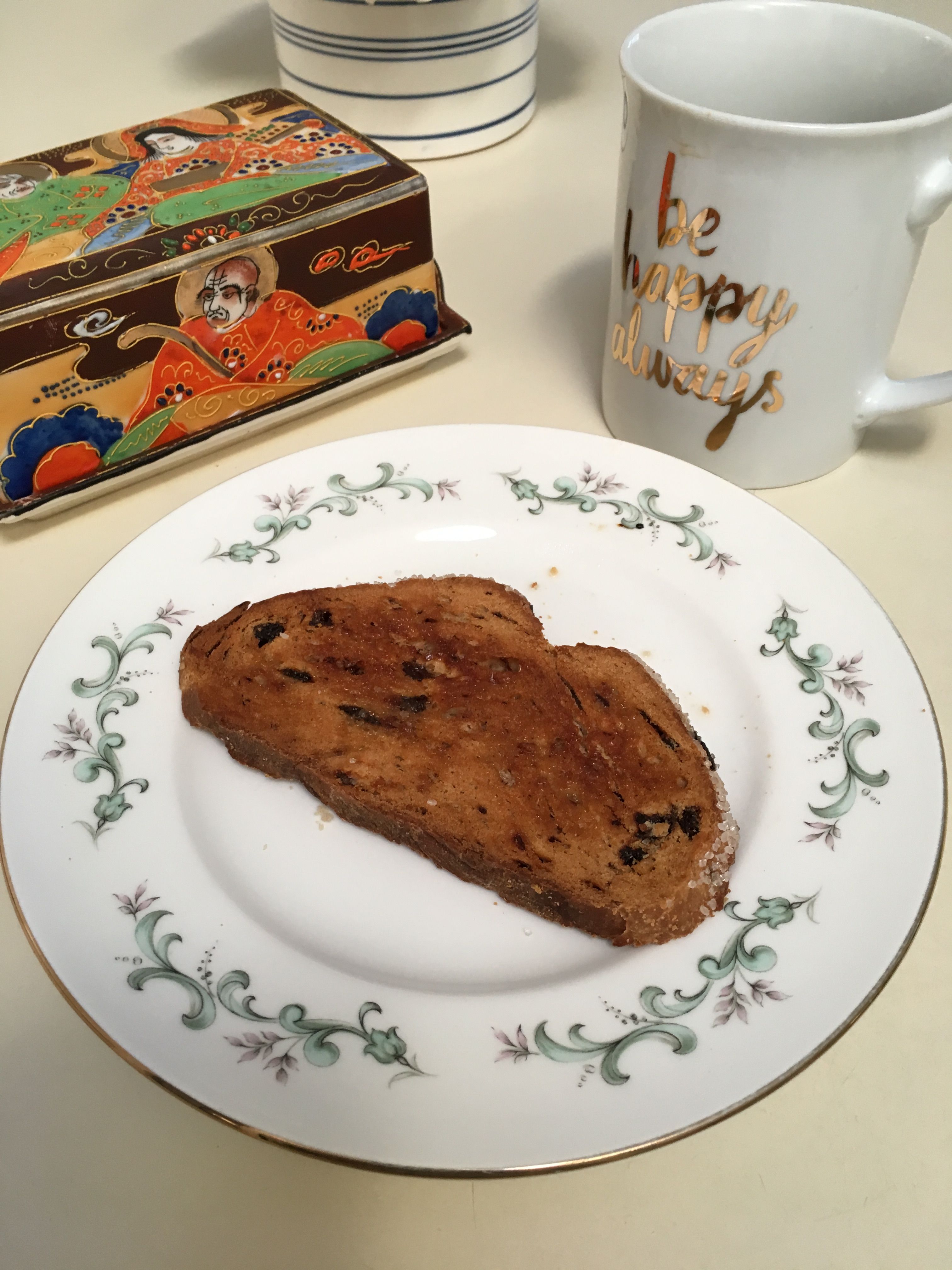 Okay, I bought a small loaf of Irish Bread the other day. Knowing my weakness for eating this bread-lovers treat, I immediately froze half the loaf.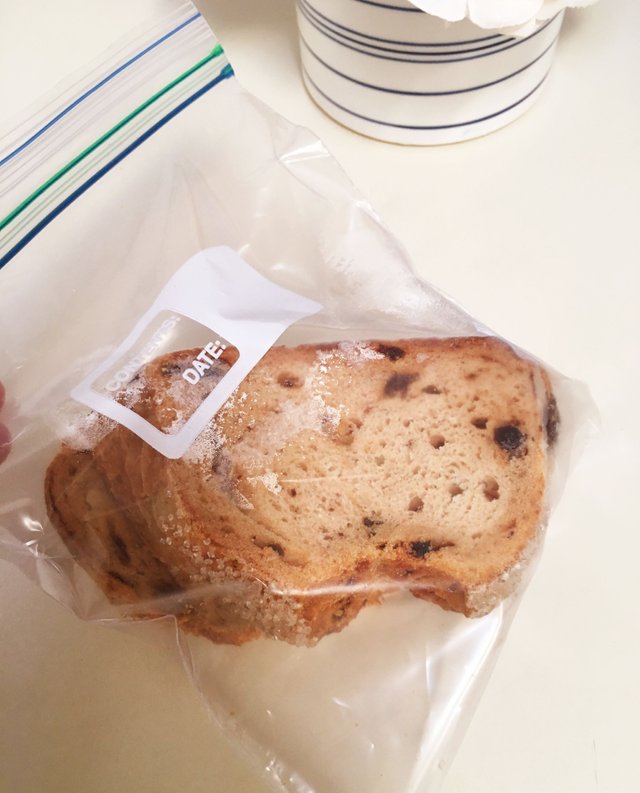 I knew darn well it wasn't going to make it frozen for too long! I took that ziplock bag out the following day :))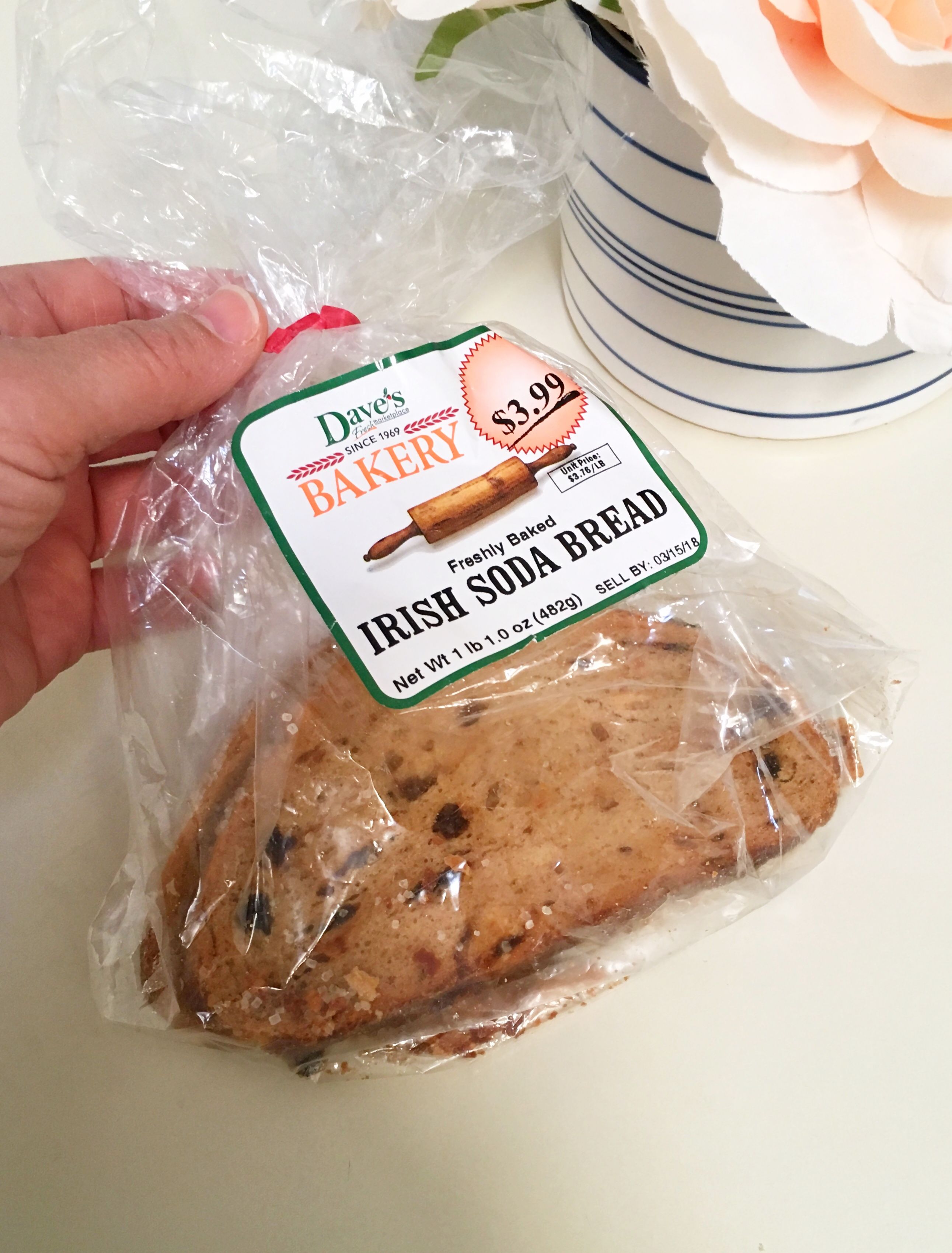 Sad to say, I never even got a picture of the entire loaf. I was too excited to bust open the bag, eat a few slices, and quickly take that half of loaf out to freeze, so I have a chance of not eating the whole loaf. (I could do it!)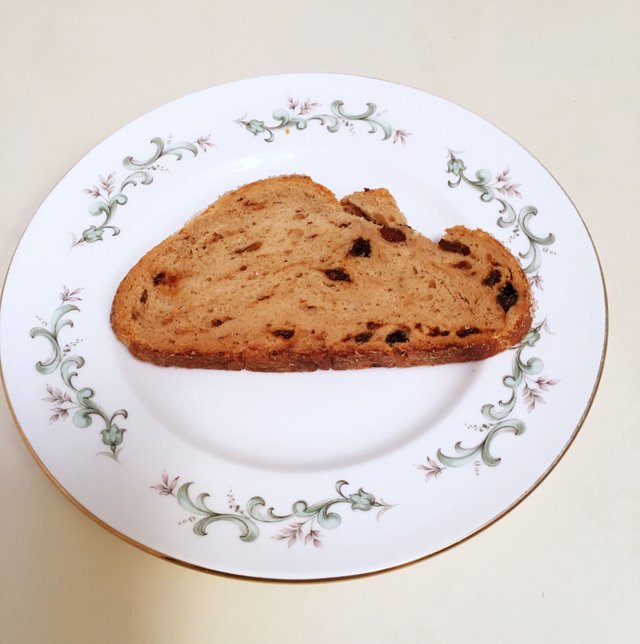 My favorite way to eat Irish bread? Just as is. No butter, no toasting, no jelly.
However, I eat with all of the above as well! haha
Okay, so it's once a year. Just like Christmas time is once a year for Panettone bread (the Italian sweet bread that I also attack when opened, but I have a while before I have to be concerned with that bread inhalation!)
Seeing how it's snowing today, and my landlord had a new stove installed, and it's still not St. Patty's Day yet, I just may bake an Irish bread later. Stay tuned for how much I eat of that! Other than that, I'll stick to eating the right portions and fruits and veggies as best as I can :)
And, I'll also post the recipe I use! Might even include some snow pictures from my window as this nor'easter comes our way to New England. Stay Safe!