These benefits are made by eating a plate of poha in breakfast every morning.
Breakfast is considered to be most important in the morning, from which Poha is a snack which is eaten wholeheartedly in India. Poha food is very beneficial for breakfast for those who are dieting. It never stomach due to eating it. A lot of vitamins, mineral and antioxidants are also found in poha.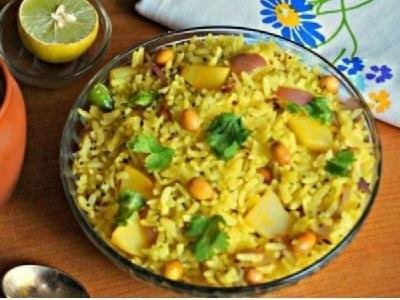 Poe's recipe is made from a bite. You can make it tasty and healthy by adding some green vegetables according to your wish. By eating poha as a snack, the lack of blood is removed, the body gets energy and diabetes is also removed.
By eating poha in breakfast your whole health will be fine and there will not be heavyness in the stomach. Let us know how Poha is beneficial for our body.
Health Benefits of Poha Eating
Full of energy
Your breakfast should be healthy, so Poha is the best option. By eating it in breakfast, you get energy to work all day long. Not only this you can eat it in lunch time too.
Iron
If there is a lack of ion in your body then it reduces its deficiency by eating poha. Iron is found in abundance in poha. It must be consumed by pregnant women and young children, which can increase the amount of hemoglobin in their body.