Overnight Oats Recipe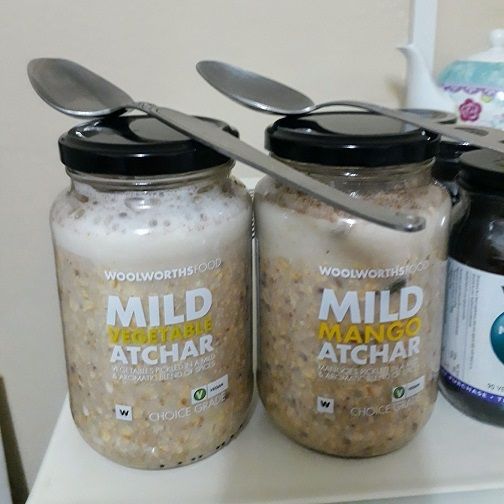 Overnight oats is the best thing since sliced bread. It's a healthy breakfast for people on the go. There are many overnight oats recipes out there. Just search and you shall find. This is how I make it.
If you are not on a diet, this will be even easier to make, because then the amounts of the ingredients don't have to be measured so accurately.
Ingredients
100g oats
250ml almond milk
10g mixed seeds
5 blue berries
0.5 teaspoon of cinnamon
3 teaspoons of sugar
Instructions
The night before you want to have this breakfast, you should get a glass jar and mix all the ingredients together in the jar. Close the lid. Leave it to stand overnight. The next morning it is ready to grab to take with you or eaten before you go. Remember to take a spoon, if you take it with you.
Here are the kilojoule counts from the last time I made it (recorded on the Myfitnesspal app):